How many times have you heard someone say, "I would love to go on a bicycle tour, but it's just not possible because of my _____ (age, level of fitness, money, schedule, etc.,)." Now, how many times have YOU said something like that yourself?
People often say they would like to set off on a bicycle tour but just can't seem to ever put wheels to pavement for any number of reasons. Luckily, these debilitating reasons can be easily overcome and you can be on your way, enjoying that cycling trip you've always dreamed of and setting the stage for many more in the future. Don't buy in to the myths about bicycle touring and end your trip before it ever begins.
While there are several myths about bicycle touring here are a few that I hear most often: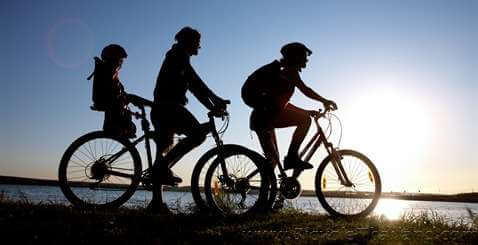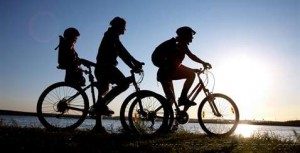 #1 – Age: Bicycle touring is only for young people. The best age for bicycle touring is…. any age. While recent college graduates and young adventure seekers tend to be the assumed majority group who set off on bicycle trips, it is in fact the middle-aged, and to a slightly lesser extent the recently retired community, that make up the bulk of touring cyclists the world over. I have met cyclists of every age along the road during my own trips and I am constantly amazed by just how difficult it is to define the quintessential touring cyclist: Is it the graduate student riding his or her bike between terms at university? Is it the young married couple going around the world with their 3-year old daughter in tow? Is it the middle-aged Doctor on holiday with friends? Is it the 70-year old retired chef who is slowly tasting his way through Asia? Or, is it…. you?
http://bicyclethailand.com/thailand-honeymoon-on-a-bicycle-built-for-two/
#2 – Fitness: You must be a professional or near professional cyclist in top form to set off on a bicycle tour.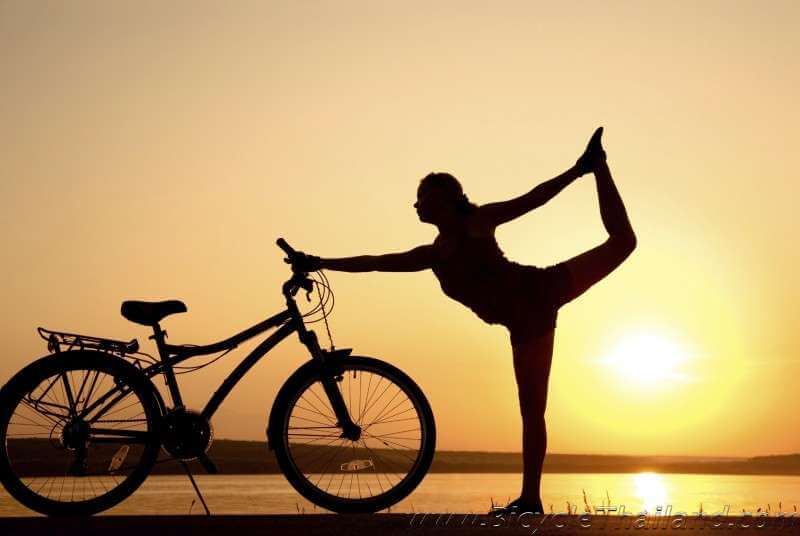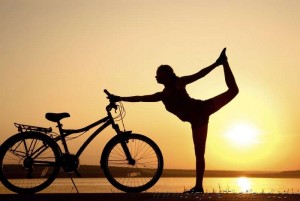 Nothing could be further from the truth. The beauty of bicycle touring is that you start at the pace and distance that you are comfortable with and as your trip progresses you will inevitably gain a higher level of fitness. With this higher level of fitness you will begin to notice your own desire to increase your daily distance and speed. There is absolutely no need to be able to crank out 100 kilometers on your first day, but you will be pleasantly pleased with yourself when you are able to do this distance, and possibly distances much greater than this, towards the end of your trip.
#3 – Equipment: You can't accomplish a bicycle tour unless you have top-notch equipment. That's just not true. It's easy to fall prey to all the marketing hype around high-tech bicycle gear. There is always something better than what you currently have, and always something worse, but don't let that stop you from embarking on your trip. You have the ability to make your trip successful with or without the 'best' bicycle and high-tech gear.
http://bicyclethailand.com/tips-for-a-successful-bicycle-tour/
#4 – Cost: It is expensive to do a bicycle tour. Bicycle touring is the absolute cheapest way to travel when you take into account the distance covered, sites visited, transportation costs, and amenities enjoyed. Cyclists have been writing about the benefits and low cost of traveling by bicycle since the advent of Bicycle Touring in the 1960s, recounting how their expenditures over weeks and months on a bike consistently failed to add up to their own home country living expenses and/or non-bicycle holiday package tours for the same duration of time. One of the most amazing aspects of bicycle touring is how each individual cyclist is able to customize their own trip to meet their specific needs and budget. Bicycle tours range from low-dollar independent adventures to 5-star trips organized by bicycle touring companies. Bicycle touring is unique in that it can be done by every person on any budget. Southeast Asia is a popular bicycle touring destination because distances are short, food is delicious and towns with comfortable guest houses are so close together that camping tends to be an unnecessary option.
http://bicyclethailand.com/cycling-on-a-shoestring-the-ubiquitous-noodle-shops-of-thailand/
http://bicyclethailand.com/price-per-day-touring-in-thailand/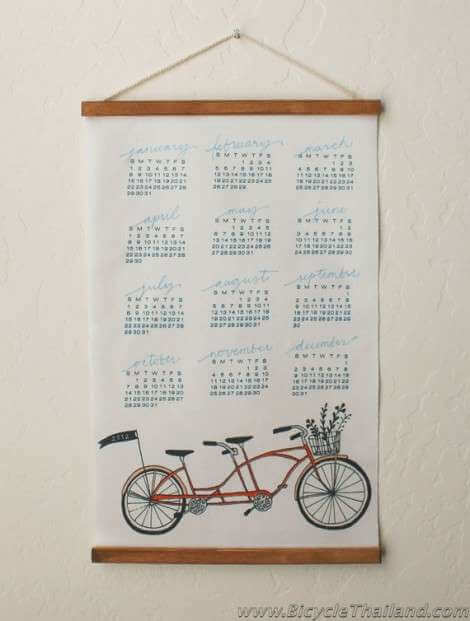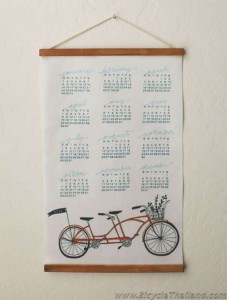 #5 – Time: You must have the next six months free in order to fully enjoy a bicycle tour. While we would all love to cycle into the sunset for an extended period of time, returning only once we discovered the meaning to life or reached nirvana and bought the appropriate souvenir from it's gift shop, it is understandable that not everyone shares the same amount of holiday time in which to accomplish such a trip. Regardless of just how free your schedule is, it is important to remember the purpose of your bicycle tour. Being able to fully enjoy a bicycle tour is more about the experiences and memories gained rather than the duration of the trip. Countless Kung-fu movies have convinced us that many years of training and sacrifice are required to gain enlightenment. Not wanting to have to shove my hands into scalding hot sand or pick up boiling pots of water with my bare arms I made the decision many years ago to throw my leg over a bicycle and go for a ride. Since that day, I have been splendidly surprised by the ability of my bicycle to lift my mood, brighten my thoughts, and treat me to a level of inspired clarity in as little time as 10 minutes riding around my own neighborhood or six months in a foreign land.
Do you agree or disagree with these bicycle touring myths? Share your own experiences, opinions and comments below.
Read more informative articles that answer many of the questions about Bicycle Touring in Thailand:
http://bicyclethailand.com/thailand-bicycle-touring-information-costs-visas-communications-medical/
http://bicyclethailand.com/thailand-bicycle-touring-information-maps-accomodation-transport-food/
http://bicyclethailand.com/thailand-bicycle-touring-information-times-roads-hazards-safety/
---
Planning a cycling trip in Thailand? Want to remove some of the guesswork when it comes to routes and information? BicycleThailand.com offers GPS route data for touring cyclists that can be used on a GPS device, smartphone, or tablet. These routes can be viewed on your device regardless of internet access during your Thailand cycling adventure. Learn more about our Thailand GPS cycle touring routes.
---