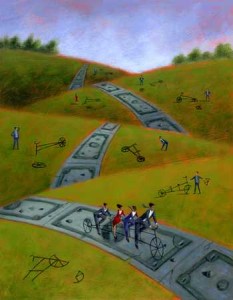 This article is meant to help cyclists get an idea of the price-per-day cost of self-supported cycle touring in Thailand. If you'd rather join a fully supported and/or guide-led bicycle tour in Thailand please reference our TOURS page where you will find a comprehensive list of cycle touring companies.
I will begin by explaining the factors used to create the three price-per-day categories: Cheap Charlie, Savvy Student, and Touring Tootsie. This guide does not account for transportation costs to and from the Kingdom of Thailand. Prices gathered during the month of August 2010 at the exchange rate: 31.88THB = $1USD = 0.64GBP
Accommodation – Where are you going to lay your head at night after a tough day of cycling?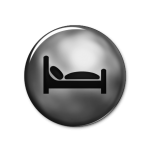 While some touring cyclists enjoy 'roughing' it, others gladly dedicate up to half of their trip budget for accommodations with a few creature comforts. When deciding your daily accommodation budget always consider things like hot showers, air-conditioning, and just how firm you like a sleeping surface to be. These decisions, made prior to your cycle touring trip, will help you allocate the proper funds.
Food – In my opinion, food is the most important factor of any cycling trip and personal experience has taught me it is the easiest to underestimate.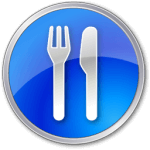 As the miles increase, so does the appetite. Cyclists who are new to touring should decide on a daily food budget and then add supplemental funds (about 10% of daily food budget) in order to be ready for the attack of the 'Hunger Monster.' He usually shows up between dinner and bedtime, prompting a quick jog to 7-11 and a ravenous assault on everything your mother told you would ruin your appetite.
Laundry – You may be wondering why this made the list.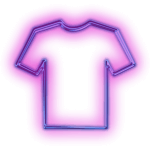 It made it for two reasons: 1) Experienced touring cyclists know that packing light means doing laundry more often, and 2) Thailand has twice as many laundry shops as it has 7-11s. These reasons, and the relatively inexpensive cost of having your laundry done in Thailand, should be enough to discourage touring cyclists from over packing for their trip. Laundry expenses should occur about every 3rd day of your trip, just as you are running out of things to wear.
On-bike expenses – Bicycle and body (medical) repairs.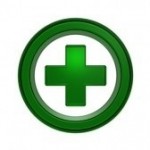 If you begin your adventure with a bicycle in good working order then, of course, this expense may be significantly reduced. But even new and newly serviced bikes can experience problems during a long journey, especially during wet weather conditions. In addition to your bike you'll need to set aside funds to repair yourself, if and when the need arises. This fund will also help you to pack more lightly as Thailand is a country with an abundance of neighborhood pharmacies where everything from bandages (plasters) to aspirins and beyond can be procured at reasonable prices.
Off-bike activities – The daily budget for this factor depends on the purpose of your cycle tour in Thailand.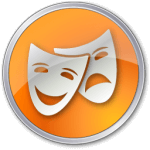 Some touring cyclists visit every point of interest along their route, stopping for photos and souvenirs, while others are on tour because they enjoy the long, uninterrupted kilometers. Entrance fees for National parks, museums, and historical locations in Thailand are routinely more expensive for foreign visitors than for Thai nationals.
Cheap Charlie
500 Thai Baht (THB) per day
Accommodation: Your own tent and sleeping pad. Camping at parks and temples (Wats). 0-100 THB per night. Some campsites are inside parks with a fee. Most are not. It is polite to donate to a temple if you camp on their grounds. MAX TOTAL = 100 THB
Food: Eating meals from roadside vendors and noodle shops. 40-90 THB per meal. Bowl of noodles is around 30 THB plus you'll need sugary drinks and snacks. MAX TOTAL = 270 THB
Laundry: Do it yourself in bathroom sink/shower. Use an occasional laundry shop. 10-30 THB every 3rd day. Laundry soap can be bought at 7-11. Most laundry shops charge 20-40 THB per kilo of laundry. MAX TOTAL = 10 THB
On-bike expenses: 0-40 THB per day. Aspirin is 30 THB while antiseptic cream is 70 THB. Sunscreen is expensive! MAX TOTAL = 40 THB
Off-bike activities: 0-80 THB per day. If you don't use this fund on one day, save it. You can use it to buy more food! MAX TOTAL = 80 THB
Savvy Student
1,000 Thai Baht (THB) per day
Accommodation: Guest House (Single bed room with fan). 300-400 THB a night. MAX TOTAL = 400 THB
Food: Guest House breakfast, Thai restaurants (lunch & dinner). 80-130 THB per meal. MAX TOTAL = 390 THB
Laundry: Laundry shop or Guest House laundry service. 30-60 THB every 3rd day. MAX TOTAL = 20 THB
On-bike expenses: 0-40 THB per day. MAX TOTAL = 40 THB
Off-bike activities: 0-150 THB per day. MAX TOTAL = 150 THB
Touring Tootsie
2,000 Thai Baht (THB) per day
Accommodation: Hotel (Single bed room with Air-Conditioning). 700-900 THB a night. MAX TOTAL = 900 THB
Food: Hotel breakfast, Thai & Western food restaurants (lunch & dinner). 160-260 THB per meal. MAX TOTAL = 780 THB
Laundry: Laundry shop or Hotel laundry service. 60-120 THB every 3rd day. MAX TOTAL = 40 THB
On-bike expenses: 40-80 THB per day. MAX TOTAL = 80 THB
Off-bike activities: 100-200 THB per day. MAX TOTAL = 200 THB