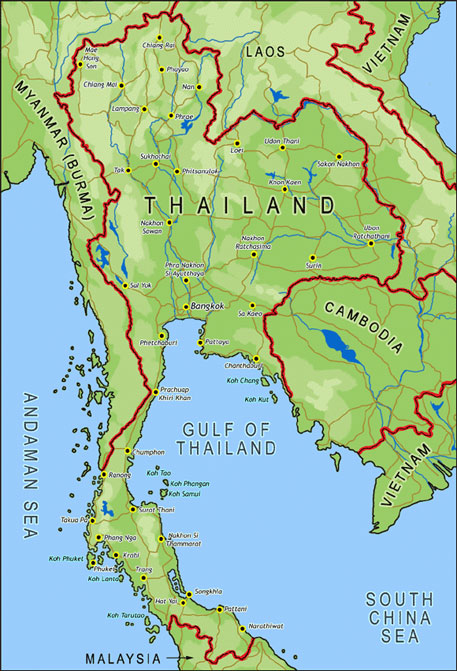 Recently, while eating at my favorite restaurant in Ban Krut, I was pleasantly surprised to meet two touring cyclists from London who were a couple of days in to a trip that would eventually deliver them to the popular tourist island of Phuket, in Southern Thailand. They had begun their cycling adventure in Bangkok and had chosen to ride south along what is commonly referred to as Thailand's 'Royal Coast.' It is a route highly recommended for its scenery, ease of navigation, and perfectly distanced towns that welcome touring cyclists at intervals between eighty and one hundred kilometers.
My newly met cycling brethren had booked accommodations online (using Agoda) for the next two nights of their journey, including their stay in Ban Krut Beach. Like many other touring cyclists before them, they discovered that many towns along their route had several accommodation options at varied rates to match any traveler's budget.
While sharing a meal and discussing some of the finer points of their equipment and route choices I was reminded of just how many touring cyclists I had encountered in Thailand over the years who shared the exact same concerns as these two intrepid riders.
Of note, the issues plaguing the minds of touring cyclists on a cycling jaunt through Thailand fall in to four general categories:
Accommodation – Where will I sleep? Should I book hotels ahead of time? Is camping available?
Equipment – Can I get my bike fixed if I have a problem? Where are the bike shops located in Thailand?
Budget – How much should I plan to spend while cycle touring in Thailand?
Food – How easy is it to find and order food? Should I worry about drinks with ice in them?
On the topics of accommodation and equipment, my two dinner guests admitted to having previously completed long-distance cycle tours in their home country where these two concerns were easily arranged as needed, in a familiar language. This 'home field advantage' greatly reduces unnecessary anxiety of the great unknown. Doing a cycle tour in your home country gives you more confidence to handle accommodation and equipment issues, not to mention unforeseen emergencies, in a way that can not be easily duplicated in a country where a lack of information and a language barrier exists. Accommodation in Thailand is abundant, inexpensive, clean, and welcoming. Pre booking of accommodation is rarely necessary and usually incurs a higher price than can be negotiated at the front desk of most establishments. Camping is an option, but most touring cyclists opt for inexpensive guesthouses once they realize rates can be as low as 300-500 Thai Baht/night in some towns.

Equipment concerns, in regards to their choice to bring their own high-end and recently serviced bikes along with full sets of panniers, were addressed by showing up fully prepared without any notion of purchasing last minute items in Bangkok or by picking up replacement parts at bike shops along the route. Concerns about having to repair a flat tire, what the best wheel and tire size option for touring Thailand is, and even how to take care of some minor cleaning and oiling of your bike by using locally available solvents and lubes seems to be lower on the priority list of those touring cyclists who arrive with much of their own equipment in great working order. Bangkok has many high end bike shops with all of the brands available in Western countries. Most small towns have, at a minimum, a bike shop where standard tire and tube sizes are available and some minor to mid-level mechanical work can be done at very inexpensive prices. I always recommend riding a bicycle equipped with standard parts (nothing too exotic). This practice, along with carrying the repair bare essentials (tube, tire, small tool kit, 2-3 spokes, etc.,), will take you from one end of Asia all of the way to the other without problem.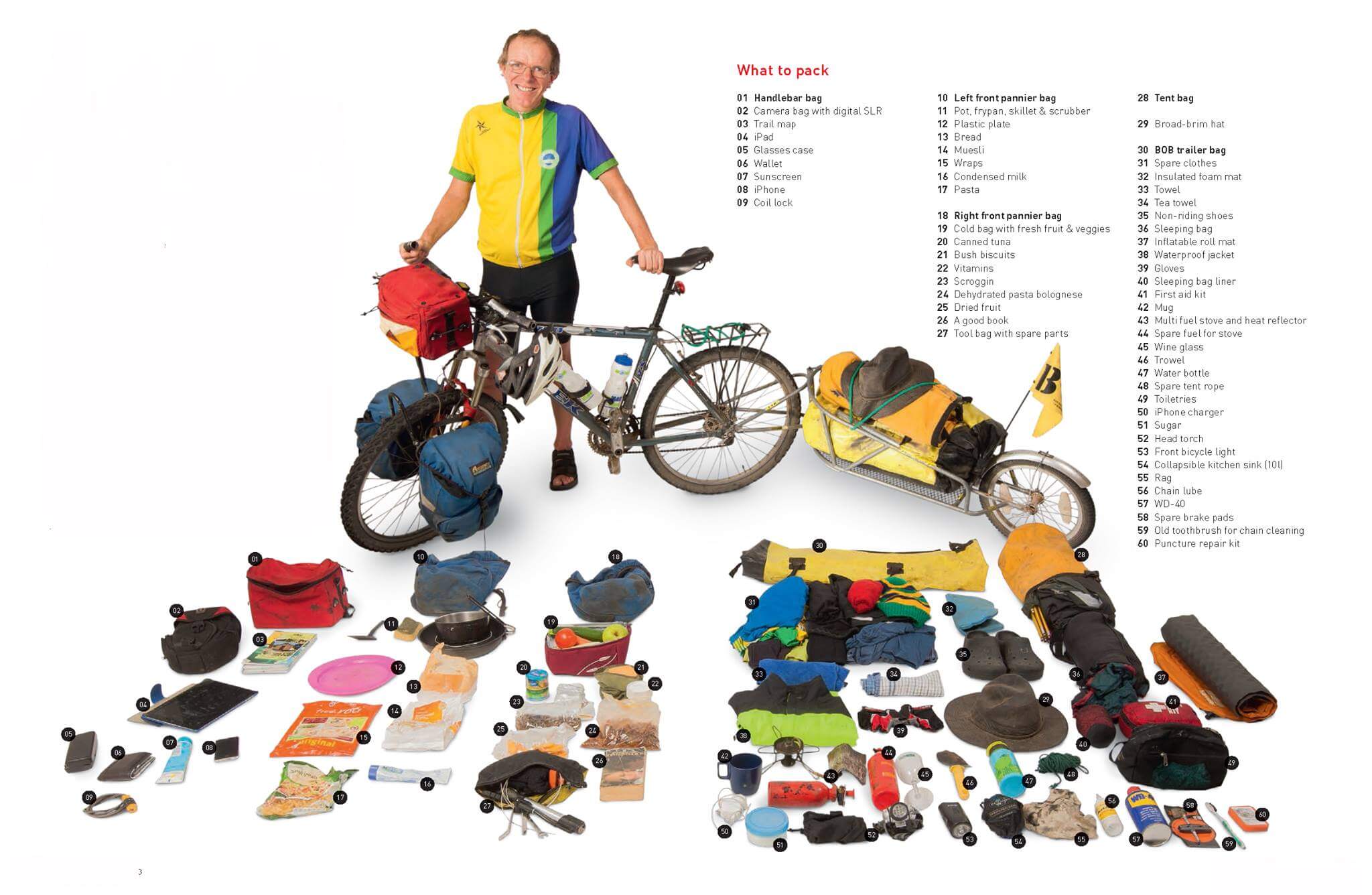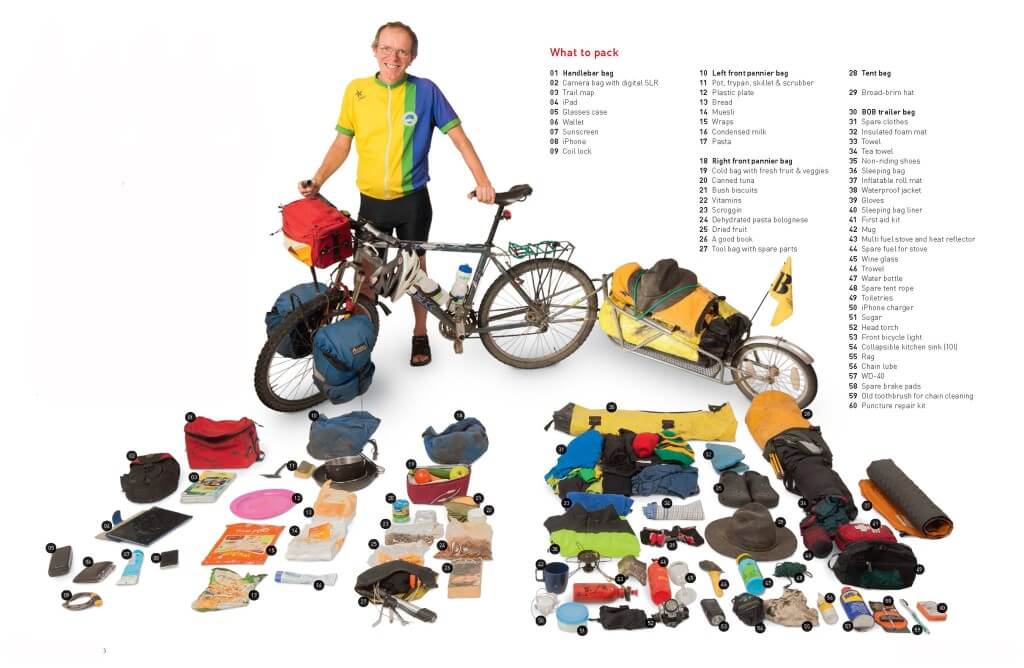 Now, on to the budget. I inquired of the traveling duo what, in fact, their intended budget was and if indeed they had successfully adhered to it or grossly exceeded it by this, their third day of cycling. Luckily, they had adhered to their planned budget thus far. So, I did what any good friend would do any quickly suggested they deviate from their intended route in order to take in more scenic roads, smaller towns, and an additional National Park all in an effort to encourage them to spend more on an extended cycling trip. But seriously, all joking aside, I did send them on a much better route that added only one extra day. Remember, the idea is to ride your bike and see the country at a proper pace, allowing for unique deviations and memorable experiences as they present themselves. With that being said, here is a great breakdown of the daily cost of bicycle touring in Thailand.
Finally, the discussion of food came up. Should we worry about drinks with ice in them? Why don't Thai restaurants have menus in English? How do we order noodles from one of the roadside stands that we keep seeing everywhere?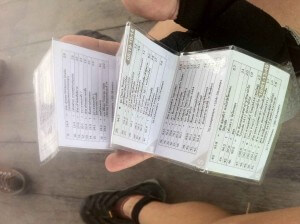 First off, the ice in Thailand is perfectly safe. Don't drink tap water. Always drink and brush your teeth with bottled water. The reason Thai restaurants don't have menus in English is because most of them don't have menus in Thai language either. Thais order what they feel like eating and most restaurants make it for them regardless of whether it's on any menu anywhere. One of the best reasons for long-distance cycle touring in a foreign country is the opportunity to refuel your cycling muscles with local food. Dive in, try everything at least once. You are on holiday after all, and chances are when you get back to your home country some restaurant with a Chinese cook will want to charge you £15 for a plate of Thai food that costs you 60 THB (£1) in Thailand. Learn the seven most common dishes available in nearly every Thai restaurant and you'll be better prepared to ride and eat your way through Thailand. Never let the outward appearance or decor of a Thai restaurant dissuade you from giving it a go. Look for roadside restaurants on the edge of towns that are bustling with patrons at peak meal times. If teachers, government workers, and office workers are eating at a restaurant, it is a winner.
Thanks go out to the two London lads who I met at Kasama's Restaurant in Ban Krut on July 28th. I enjoyed our discussion, and appreciate your shared insight with regards to cycle touring in Thailand.
---
Planning a cycling trip in Thailand? Want to remove some of the guesswork when it comes to routes and information? BicycleThailand.com offers GPS route data for touring cyclists that can be used on a GPS device, smartphone, or tablet. These routes can be viewed on your device regardless of internet access during your Thailand cycling adventure. Learn more about our Thailand GPS cycle touring routes.
---