Now that you've purchased panniers in preparation for that big cycling trip you've always wanted to take, BicycleThailand.com has a few recommendations for you when it comes to packing them.
1. Weight
The rule here is low and even. Your bicycle will handle much better when the weight you are carrying is packed as low as possible and distributed evenly between the front and rear end of your bike. Also, there shouldn't be more weight on one side of the bike than on the other. Always use panniers in pairs. It is better to have two lightly packed panniers rather than one that is bursting at the seams. Centering the weight on the bicycle will help reduce stress on the wheels and spokes.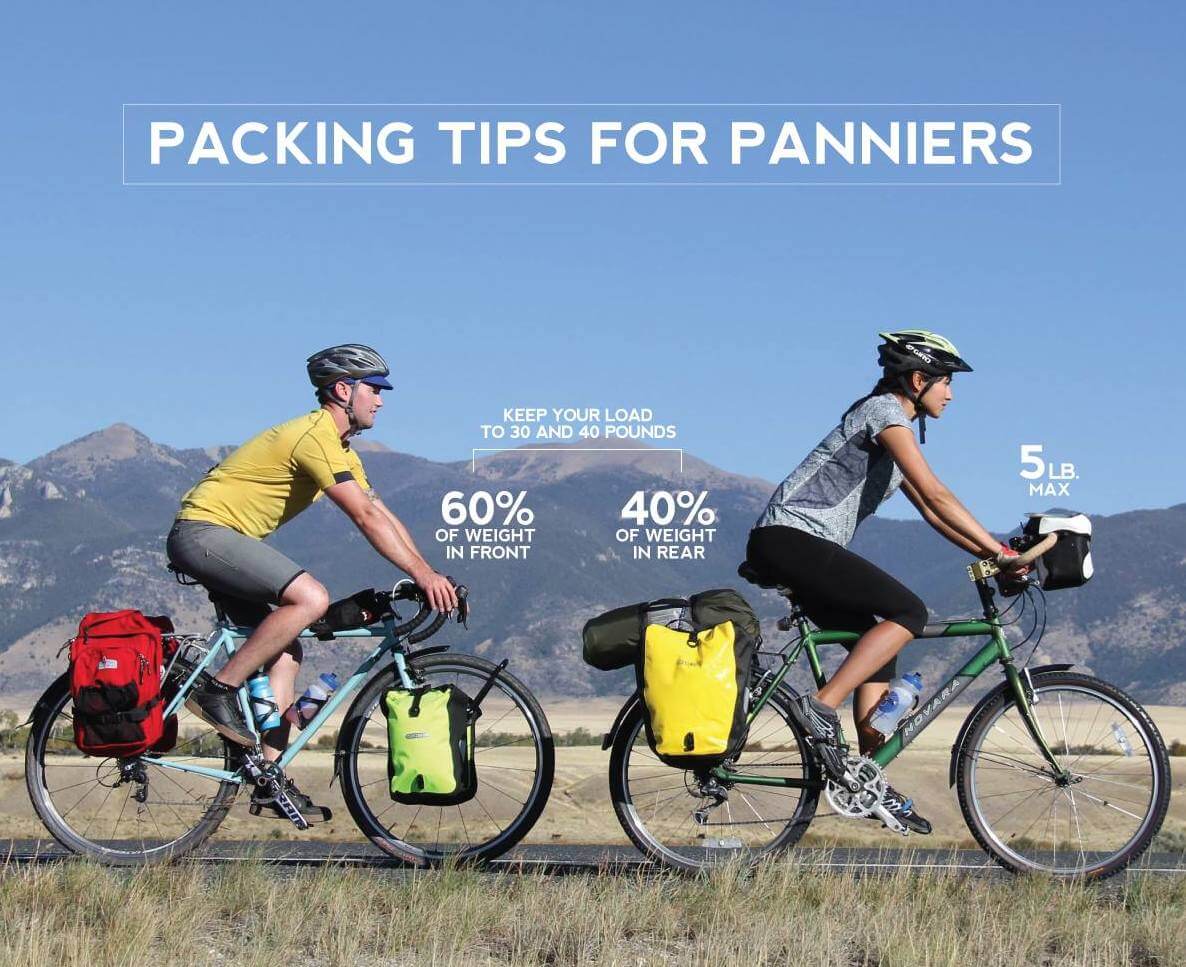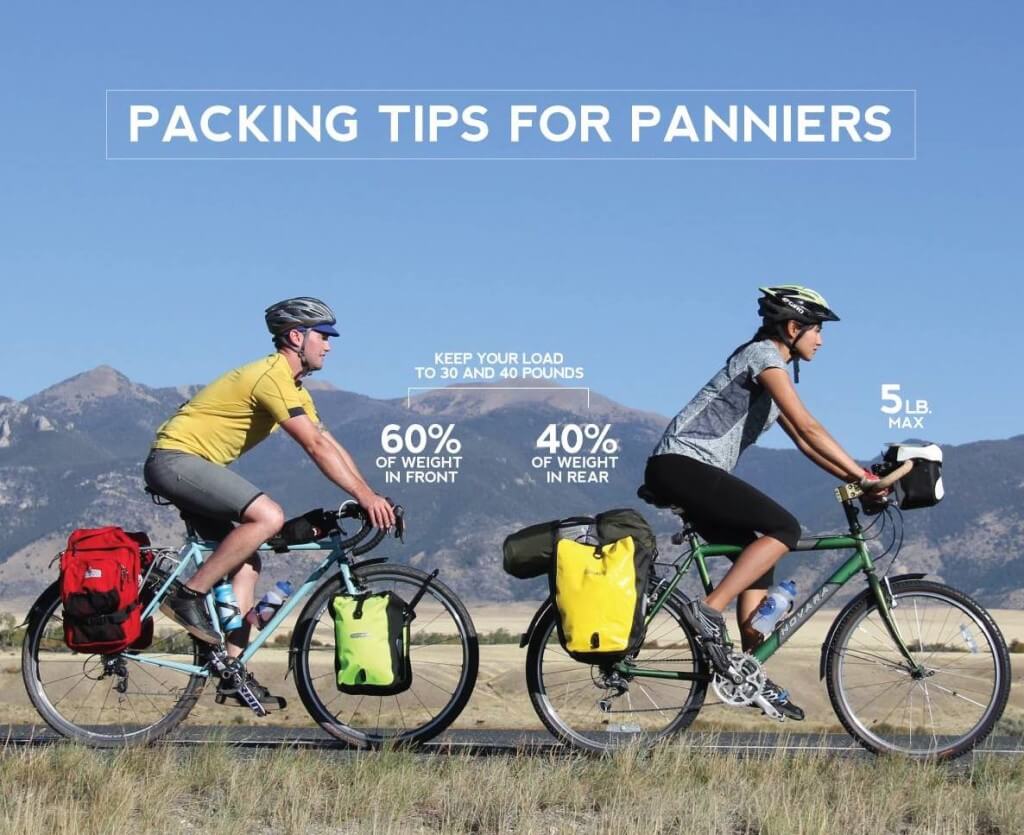 2. Leave some room
Avoid over packing for your cycling trip. Leave some room in your panniers for items you might pick up along the way. The extra space will also make it easier for you to search through a pannier without having to remove all of its contents.
3. Quick grab items
Pack items that you'll want to get to fast and easily by placing them in a handlebar bag or in the top portion of a front pannier. This will give you quick access to items such as a camera, sunglasses, gloves, and snacks without having to get off your bike.
4. Practice
Before your trip you should practice packing and unpacking your panniers to become more proficient at it. You should also practice riding your bicycle with loaded panniers for a week or two prior to your trip. You'd be surprised how many people don't!
5. Valuables
Valuable electronics and other items that are easily broken should be packed in the rear pannier, opposite side to traffic, while you are riding your bike. Use soft items such as clothing to further protect these items in the event of a fall or impact.
6. Weather
Either waterproof or water resistant panniers help to keep rain and groundwater from soaking all of your possessions. You can give further protection to especially important items by placing them inside additional padding (bubble wrap) and/or plastic Ziploc bags. Happy Riding!
Sample loading images courtesy of www.adventurecycling.org and www.bicycletouringpro.com
---
Planning a cycling trip in Thailand? Want to remove some of the guesswork when it comes to routes and information? BicycleThailand.com offers GPS route data for touring cyclists that can be used on a GPS device, smartphone, or tablet. These routes can be viewed on your device regardless of internet access during your Thailand cycling adventure. Learn more about our Thailand GPS cycle touring routes.
---