I've noticed two distinct characteristics exhibited by every touring cyclist I've ever encountered on the road: 1) They always have an interesting back story, and 2) They love to eat. For some reason I tend to expect the same characteristics from the proprietors of restaurants that I come across during my long distance bicycle journeys here in Thailand. I've noticed that sometimes you get one and not the other, while on very rare occasions you hit the jackpot and have the good luck of meeting a personality with a unique history who loves food just as much as any touring cyclist.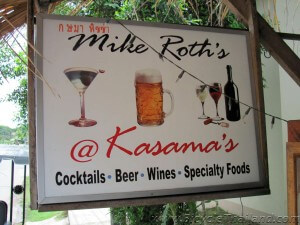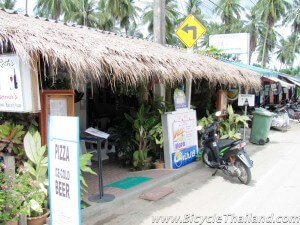 Byron Bales and his lovely wife Kasama (nicknamed Gop) are two such restaurant proprietors who share their combined passion for delicious and hearty food with the locals, tourists, and hungry cyclists who visit Kasama Pizza & Pasta, in Ban Krut. This oasis near the beach restaurant serves up large and filling meals that can satisfy the cravings of any ravenous cyclist, especially those craving Italian and American favorites like pizza, pasta, and burgers. The Kasama restaurant slogan of "Pizza, Pasta AND More" becomes obvious when you start flipping through the massive menu choices of ALL day breakfast items, large sandwich (Submarines, Hobos, Torpedoes, Hoagies, Po Boys, Grinders, and Bombers) lunches, and pasta (Spaghetti, Linguini, Rigatoni, Fettucini, and Lasagna) dinners. Pizzas, of course, are always a popular item at Kasama's and the Thai favorites, as well as delicious desserts (REAL ice cream milk shakes!) and a cocktails and drink menu that will make your head spin, makes many patrons want to visit the restaurant more than once, just to be able to try a bit of everything on offer.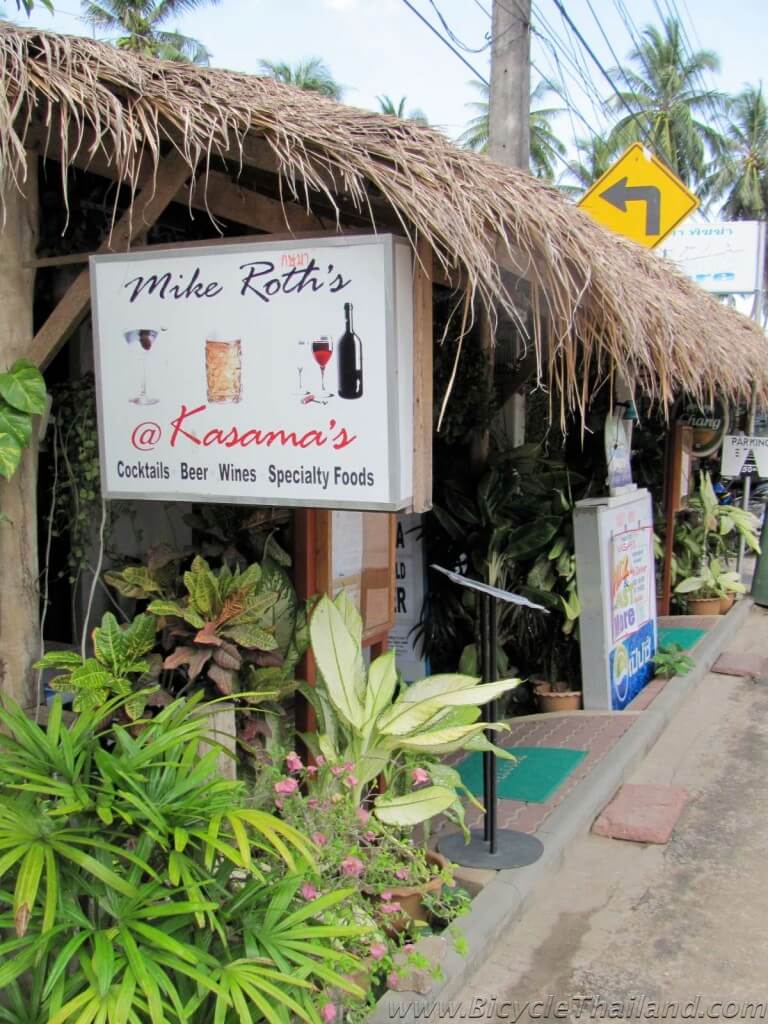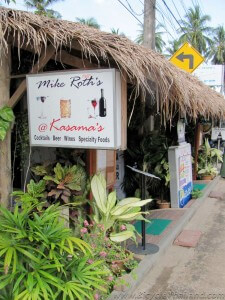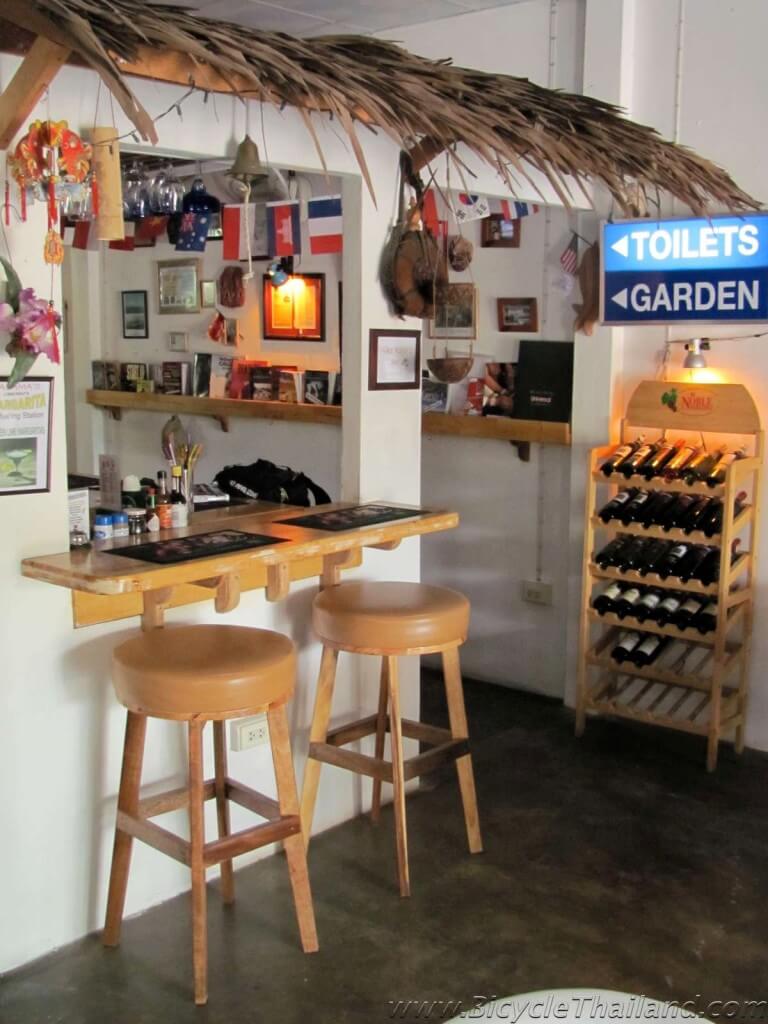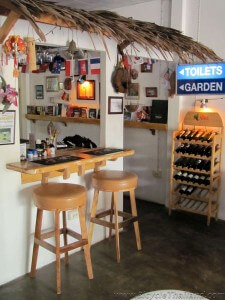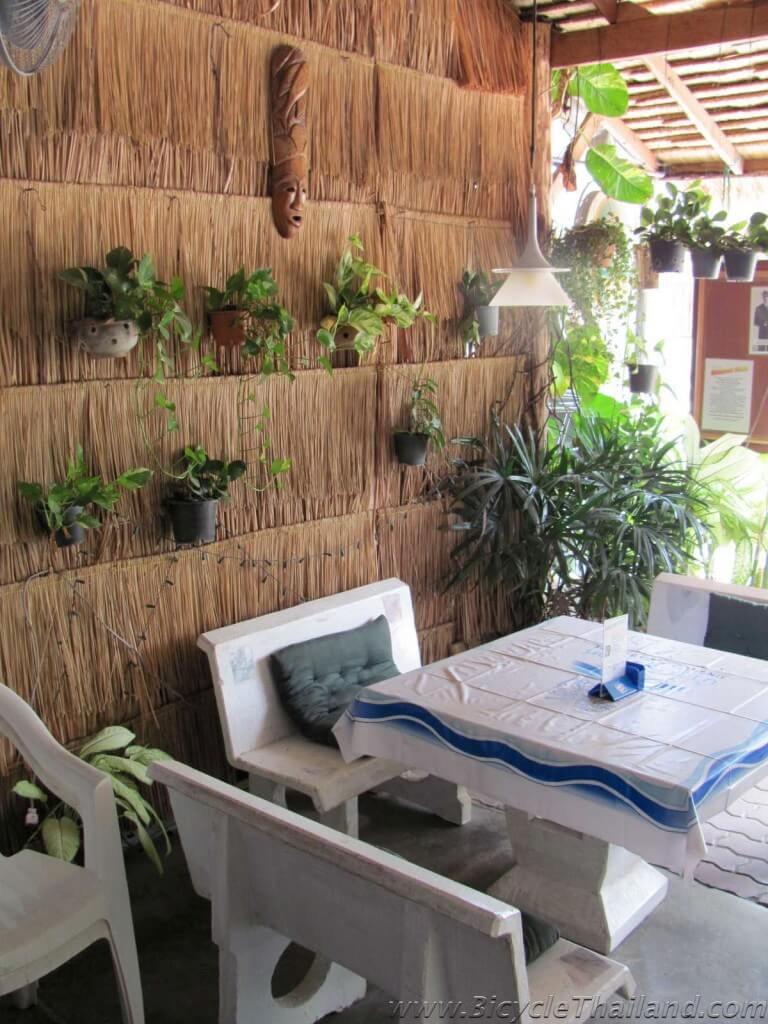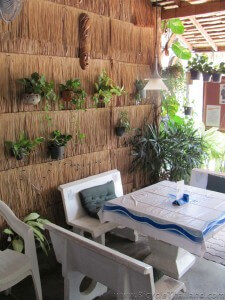 If the menu wasn't enough to get you to visit Kasama's Pizza & Pasta, the welcoming and helpful nature of its owners should certainly make it a must-go location during your long distance cycle tour through southern Thailand. Byron is quite a character himself: an author, a restaurateur, and a private investigator he welcomes every guest with a bevy of great information about the local area and Thailand in general. Need the local train schedule? Or want to visit the small group of islands off the coast of Ban Krut beach? Byron provides the best map of the Ban Krut area as well as being a great source of information for many other questions about traveling in Thailand. His whimsical demeanor not withstanding, most touring cyclists will find his advice and his food a welcome treat while taking a bit of rest and relaxation at Ban Krut beach.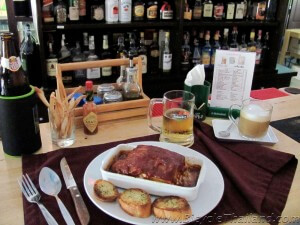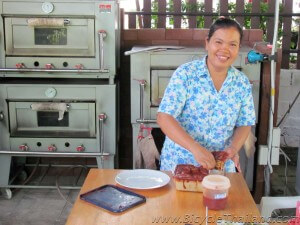 Kasama's Pizza & Pasta is located on Ban Krut beach in the Bang Saphan district of Prachuap Khiri Khan province. Ban Krut is an easy day's ride from either the provincial capital city of Prachuap Khiri Khan province (if your bicycle ride has you heading south along the Thai coast) or from the provincial capital city of Chumphon (if your bicycle tour has you riding north along the Thai coast).
(The restaurant changed locations after May 2015 – Visit the new location listed below)
Pizza EXPRESS by Kasama's
333/2 Rural Road 1029
T. Thang Chai, A. Bang Saphan (Ban Krut Beach)
Prachuap Khiri Khan 77190
ภาษาไทย [+]
กษมา พิฃฃ่า
333/2 ถนน 1029
ตำบลธงชัย  อำเภอบางสะพาน (ชายหาดบ้านกรูด)
ประจวบคีรีขันธ์ 77190 GPS – N 11.347871, E 99.562375 Owners: Byron (ไบรอน) & Kasama (Khun Gop-กบ) Bales
Tel. 081-139-0220, 032-695-555
Email: kasamapizza@hotmail.com
Web: http://www.kasamapizza.com
Trip Advisor: Kasama's Pizza Restaurant, Bang Saphan
FaceBook: http://www.facebook.com/KasamaPizzaPastaBanKrut
---
Planning a cycling trip in Thailand? Want to remove some of the guesswork when it comes to routes and information? BicycleThailand.com offers GPS route data for touring cyclists that can be used on a GPS device, smartphone, or tablet. These routes can be viewed on your device regardless of internet access during your Thailand cycling adventure. Learn more about our Thailand GPS cycle touring routes.
---