Having read the recent articles about the 20 million Baht bicycle route project in Chiang Mai and the Pump Tracks that are popping up all around Thailand, I thought I'd share what is going on at the Singha Park up here in Chiang Rai. The Singha Park, sometimes referred to as Boon Rawd Farm, is a large and very beautiful area nestled in the foothills that border the southwest corner of Chiang Rai city. I have attended both mountain bike and road bike events at the Singha Park and will do so again at the end of this month (28 November 2015), when I attend the Singha Mountain Bike Thailand Open 2015.
Some of the past events held at Singha Park include:
Singha Obstacle Fun Run 2014
The Singha Trail Running Festival 2014
From what I have seen, paved cycling route construction at Singha Park has gone into overdrive since the beginning of the year. There are now plenty of road cycling kilometers to keep any cyclist busy and it appears that even more is being planned. Singha Park is a great outing for the whole family and I'm happy to see places like this support cycling in Thailand in such a big way. I'm also excited to see what kind of dedicated off-road tracks they develop for Mountain Bikers who want to visit the park. I know they put together tracks for the MTB events that they host but, none of those tracks remain the same throughout the year. And, the MTB tracks do utilize some of the paved sections of the park, which seems like… well, not very MTB. I'm not complaining about the lack of permanent MTB tracks at the park because I do foresee that they are moving in the direction of creating and maintaining such tracks in the very near future. Probably just as soon as their paved road cycling routes are fully completed.
Take a look at a few photos of just some of the completed road cycling lanes, and other additions that are soon to be finished. Makes me want to get out on my bike.
Singha Park is in Chiang Rai province in northern Thailand.
Singha Park location – GPS – N 19.8530031, E 99.7411857.
Singha Park has a dedicated bike shop called the Barn House Bicycle Shop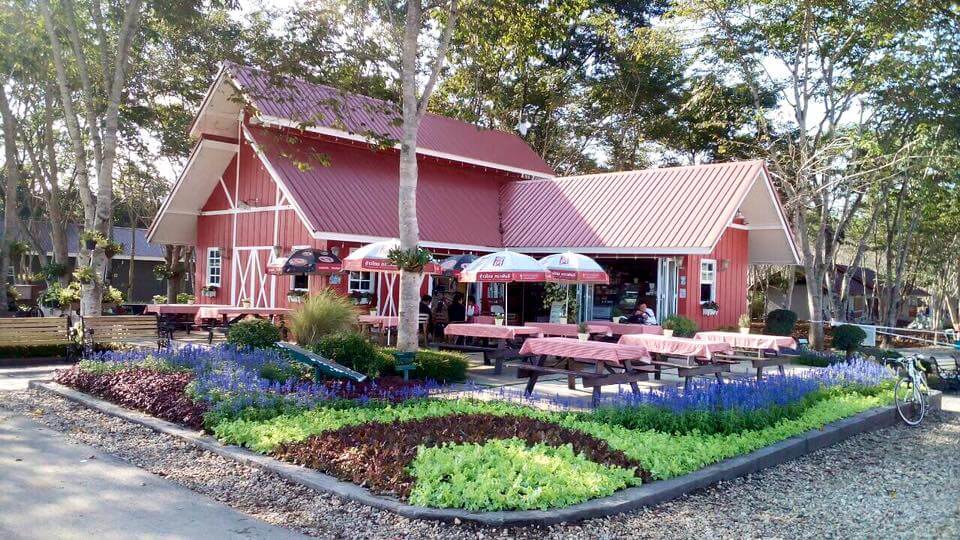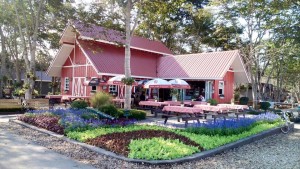 The Singha Mountain Bike Thailand Open event maintains a FaceBook page (in Thai language) at www.facebook.com/SinghaMountainbike
All photos are the property of Singha Park Chiang Rai Cycling Club
If you would like to know more about the Singha sponsored Singha-Infinite Cycling Team you can visit their FaceBook page (in Thai language) at www.facebook.com/Singha-Infinite-Cycling-Team