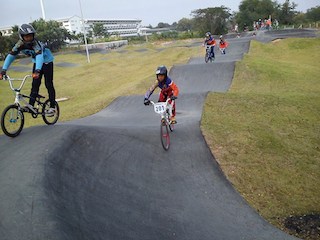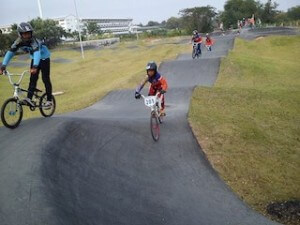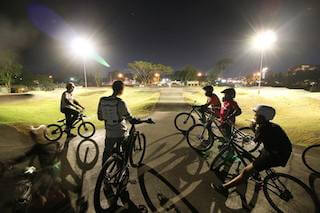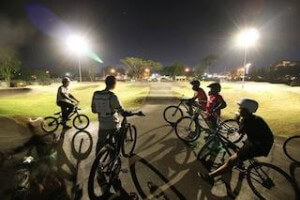 It seems as if the most recent surge of cycling in Thailand has prompted a number of individuals and cycling groups to construct pump tracks in four separate areas of the country.
Pump tracks, to those uninitiated in their purpose, are a type of cycling track which were made popular during the heyday of bicycle motocross (BMX). The tracks, made of tightly packed dirt or paved with asphalt or cement, are usually constructed in a closed-loop fashion and are meant to be ridden in their entirety without the rider needing to pedal. Forward momentum is sustained by the rhythmic lifting and pushing (pumping) motion of the rider on the handlebars while navigating the track's berms and hills. BMX riders, and later mountain bikers, used pump tracks to hone their bike handling skills.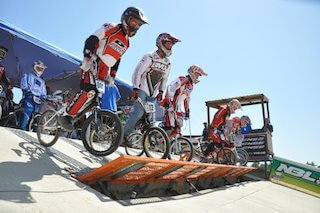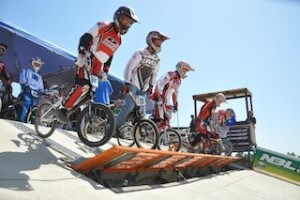 BMX tracks differ significantly from pump tracks in that riders are required to pedal a great deal more to sustain speed in a BMX race and their initial speed is garnered by starting at an elevated start gate/line.
Pump tracks are usually rated to be of a high quality if their construction enables riders to complete a full lap of the track with little to no pedaling required from the rider. Proper construction, with attention to berm radius, track layout, and the number and distance of roller sections produces a faster, and therefore more fun pump track.
In Thailand there are four known pump tracks, either completely built or currently under construction and opening soon:
---
Aranyaprathet, Sa Kaeo province
The pump track in Aranyaprathet is world-class designed and built, and is also one of the largest on the planet, the track was designed by Swiss riders Adrien Loron and Claudio Caluori, who are both representatives of the firm hired to build the track, Velosolutions.  Adrien and Claudio also came to Thailand to oversee the construction of the Aranyaprathet pump track.
Photos and video courtesy of Velosolutions and Pump Track
Aranyaprathet Pump Track location – GPS – N 13.6958498, E 102.5024771
---
Bangkok
Bangkok Piles Of Dirt (BKK POD) is a community based project by riders for riders. If you like getting dirty and getting some air at the same time, join the cause!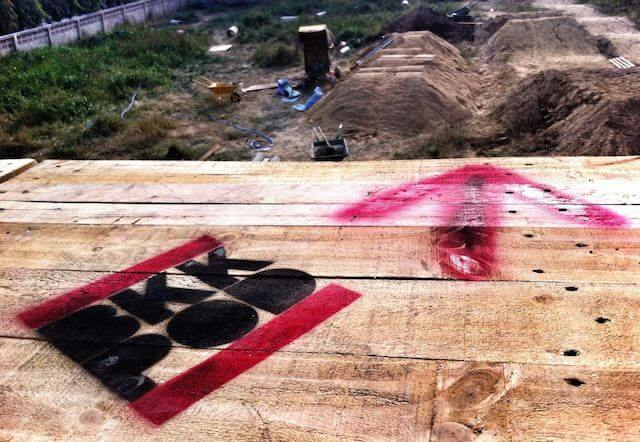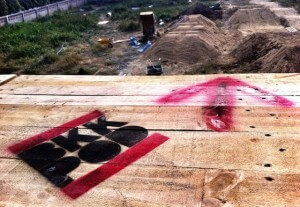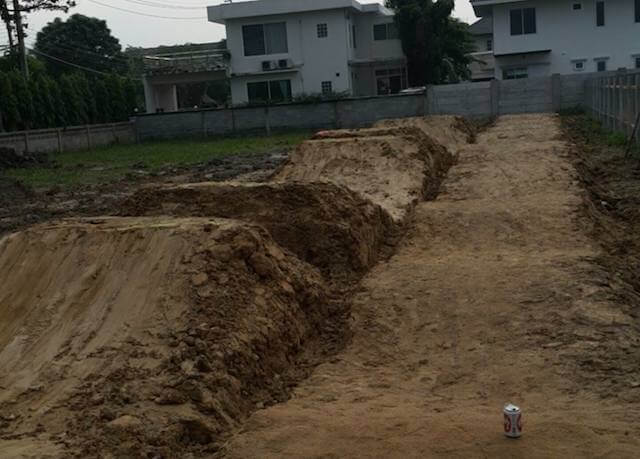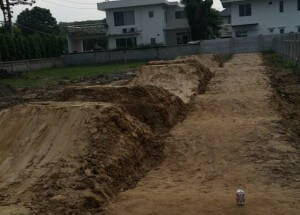 Go and volunteer your time to help complete this Bangkok Piles Of Dirt project.
Bangkok Pump Track location – GPS – N 13.814616, E 100.460746
Anyone who wishes to get involved and help out should contact Tim at 081-802-0440, or through the BKK POD group on FaceBook
---
Pranburi, Prachuap Khiri Khan province
A new community waterside pump track project has been started in Pranburi at the site of Kite Cable Thailand. This pump track will be completely free to anyone who wants to ride when its done.
Anyone in the area who wishes to get involved and help out should contact Willy Kerr at Kite Cable Thailand.
Email: willy@kitecable.com
Tel. 089-529-2050
Get updates and follow the progress of this Pump Track at Loose Riders Pranburi FaceBook group.
Pranburi Pump Track location – GPS – N 12.388896, E 99.967711
---
Singha Park, Chiang Rai province
A popular destination that is certainly no stranger to hosting great cycling events is the Singha Park in Chiang Rai. Past Singha Mountain Bike Championships have been held in the park in addition to several other cycling festivals and outdoor events. The park now boasts a bicycle shop (Barn House Bicycle Shop) and it's own purpose-built pump track.
Singha Park Pump Track location – GPS – N 19.852852, E 99.743471