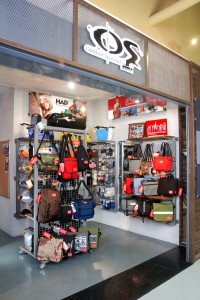 K-Trade International Co., Ltd. (Now called Urban Aktive) is a Bangkok based company, importing and distributing premium level trekking and biking equipment, sport and outdoor accessories as well as travel and city bags from Germany, Switzerland, Israel, and the U.S.A.. The Outdoor Specialists shop, located in Amarin Plaza on Ploenchit Road in Bangkok, serves as the main showroom and sales center of K-Trade International.
Cycle touring in Thailand is not only a popular and fun leisure activity pursued by many Thais but the country is also a well established travel destination for many foreign cyclists who visit from across the globe. In years past, finding high quality cycle touring gear was difficult, but a rise in demand for such items by foreign and Thai cyclists alike has led companies like K-Trade International to bring these products to Thailand and to pursue dealer networks throughout the country, assisting cyclists wherever their travels took them.
Outfitting your next cycle touring trip in Thailand becomes trouble-free when you consider that K-Trade International carries brands recognized the world over as the 'must-have' items for any touring cyclist. Putting together a complete touring system is made easy when choosing from high quality bicycle rack systems from companies like Tubus and Racktime. Likewise, carrying all of your clothing and equipment on your bicycle for several days or weeks is made simple with the addition of bicycle bags and panniers from ORTLIEB, the premier maker of waterproof cycle touring bags. Hydration is an important part of any cycling endeavor. Staying hydrated during your journey across Thailand is a necessity and K-Trade products from Source can round out your travel kit with a hydration system that matches your needs, whether you're doing a day's worth of mountain biking in the northern mountains, or you're cycle touring for a couple of weeks along the country's southern coasts.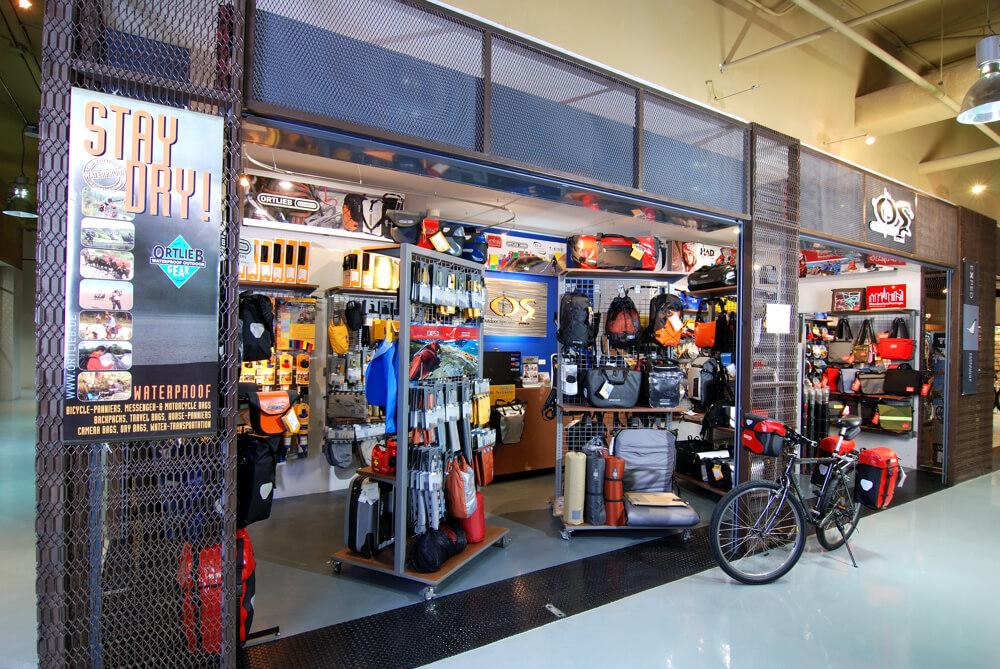 In addition to the racks, panniers, and hydration systems on display at the Outdoor Specialists showroom you'll also find high quality undergarments and clothing from manufacturers like Fuse and ProFeet. These manufacturers design clothing with moisture-wicking materials that support and cool your body, targeting the needs of demanding users seeking function, form, and comfort.
K-Trade International offers cycling-related products from the following manufacturers: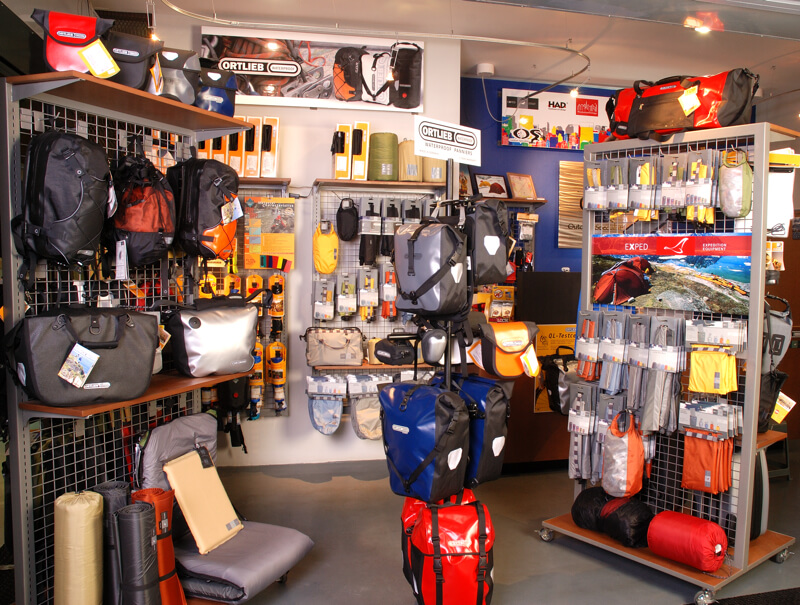 ORTLIEB
(Waterproof cycling bags/panniers)
SOURCE
(Hydration system packs)
Tubus & Racktime
(Bicycle rack systems)
Manhattan Portage
(Messenger bags)
Fuse
(First layer sport clothing)
You can purchase products from these brands directly at the Outdoor Specialists showroom and sales center or at several bicycle shops throughout Thailand, as listed on the K-Trade International dealer locator map.
Outdoor Specialist by K-Trade (Now called Urban Aktive)
2nd Floor Outdoor Unlimited Zone, Amarin Plaza
496-502 Ploenchit Road
Khwaeng Lumphini, Khet Pathum Wan
10330
ภาษาไทย [+]
Outdoor Specialist by K-Trade (Urban Aktive)
ชั้น 2 ฝั่ง Outdoor Unlimited Zone ห้างอัมรินทร์ พลาซ่า
496-502 ถนนเพลินจิตร
แขวงลุมพินี เขตปทุมวัน
กรุงเทพฯ 10330 Tel. 022-569-627, 081-634-6350
[Thailand Distributor: ORTLIEB, TUBUS, RACKTIME] GPS – N 13 44.621, E 100 32.483
Locate the Outdoor Specialists showroom and sales center on the 2nd floor of Amarin Plaza in an area the plaza has named 'Outdoor Unlimited.' You can easily find Amarin Plaza on Ploenchit Road in Bangkok by using the BTS skytrain (Chitlom station), or by clicking on our easy-to-use GPS location link above.