The summer shrill of cicadas subsides just long enough to welcome the tip-tap sound of a beginning rain. It's rainy season in Thailand, where afternoons are best spent without a schedule. I've been ferried up a smooth black serpentine road amid the bursting green jungle of Northern Thailand to a secluded cafe where I will allow the wet afternoon to unfold as it may. The short ride out to this spot, with its pristine natural surroundings and significant lack of vehicle traffic, reminds of just how easy it is to reach scenic and challenging rides, both on and off road, from most cities in Thailand. This small hillside café just outside of Chiang Mai offers me the chance to share a coffee with one of Thailand's better-known road cyclists, Wisut Kasiyaphat (Tum to his friends). Khun Wisut admits, as we pull into the small gravel parking lot of the cafe, that by bringing me here he is revealing one of his many training routes and one of his favorite coffee shops.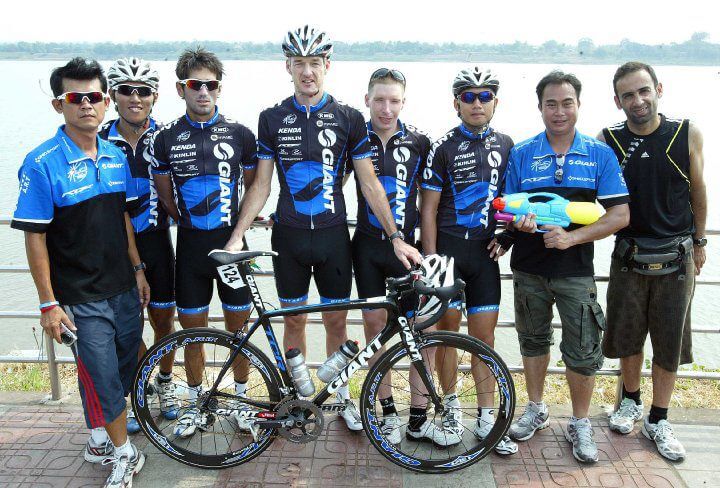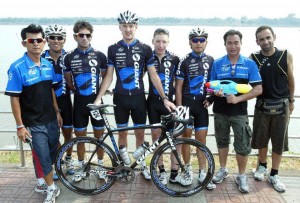 Khun Wisut, while being a native of Bangkok, is certainly no stranger to the Northern Thailand area. He grew up in Bangkok but eventually moved to live with his father in Phrae at the age of sixteen. It was at this time the young Wisut was first exposed to cycling. The lure of the top kit and fine bicycles belonging to a small group of local Phrae riders attracted the 16 year old Wisut and had him foolheartedly participating in his first ever social ride with the Phrae city group atop his father's old steel five speed bicycle. Far from a social ride, the 220-kilometer loop ride through Phrae, Uttaradit, and Sukothai proved to be a battle of will for the young rider. He completed the ride with a new found love of being on a bike despite being left behind by the group, chafed from his ill-purposed school uniform, and battered by wind and rain. Later, this tenacious young rider would go on to win the first race he entered, an 80-kilometer race through the jungle roads surrounding Phrae city, riding his BMX bicycle without the luxury of food or water as the better prepared competitors had.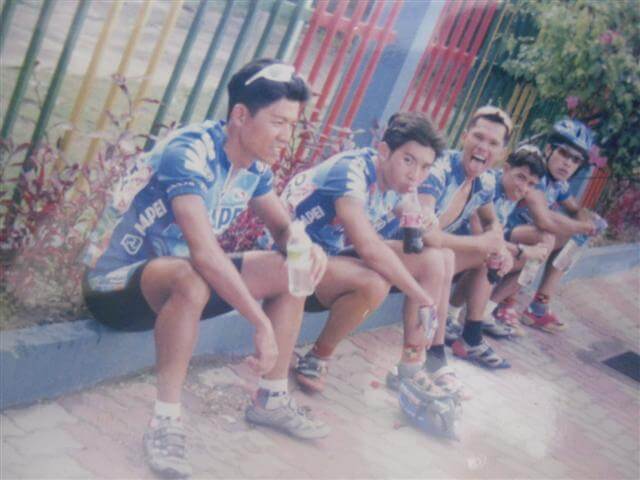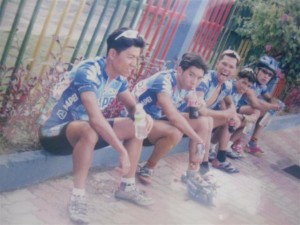 These early experiences and love of the bicycle convinced Wisut to pursue road cycling at the highest levels attainable in Thailand. Such devotion to the sport eventually led to his selection as a member of the Mapei Asia cycling team, which competed in tours throughout Asia including the annual Tour de Langkawi in Malaysia in 2002.
Deciding against living and riding in Europe permanently Wisut returned to Thailand in 2003 and began to campaign for an organized cycling tour in Thailand. From his efforts the "Tour of Siam" was born and ran for three years from 2005 until 2007. At the end of 2007 Khun Wisut's experience with the Mapei Asia cycling team and his involvement with the Tour of Siam gained him the opportunity to be involved with the newly formed GIANT Asia cycling team, managing the team in more than 25 tours during a three year period.
Seeking to spend more time closer to home with his family the rider turned manager returned to Thailand and set his sights on Chiang Mai, where he opened a bicycle shop from which he now advocates the sport of road cycling through his business (Spin Bike), his advice on the Road Bike forum at www.ThaiMTB.com (Thai language), and his training rides with the Soi Tan cycling club of Chiang Mai. In addition to these outlets Khun Wisut has remained personally committed to developing well organized road cycling events in Thailand. One such event is the Masters Tour of Chiang Mai. Organized by Khun Wisut, with its first running in 2011, this multi-day stage race will be repeated in October of 2012.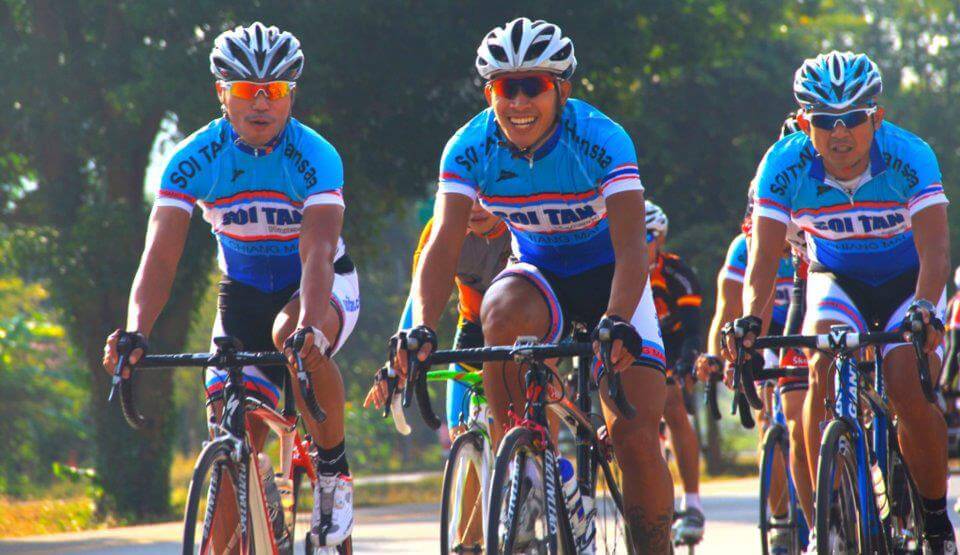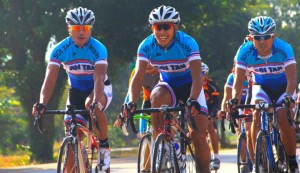 The Masters Tour of Chiang Mai 2012 will be held from October 19th through the 23rd and will feature two road stages, a criterium, and one time trial stage. The Masters Tour of Chiang Mai is a locally sanctioned (Thai Cycling Federation) road race open to all participants including riders with current Thai Cycling Federation licenses. Although no Thai Championship series points are being awarded for this race the quality organization, use of bike chip transponders, and dual open categories are elements of the race that are sure to attract many local and international teams.
Having the opportunity to sit and talk with Khun Wisut afforded me great insight into the universal qualities inherent in cyclists, regardless of their nationality, choice of bike, or path. It also gave me hope that the significant gains of the cycling community in Thailand will continue as long as there are Thai cyclists like Wisut with the desire to accept a challenge, overcome the odds, and persevere.
SOI TAN CYCLING CLUB
Meets at Spin Bike
Tuesdays & Thursdays 5pm
Saturdays 7:30am