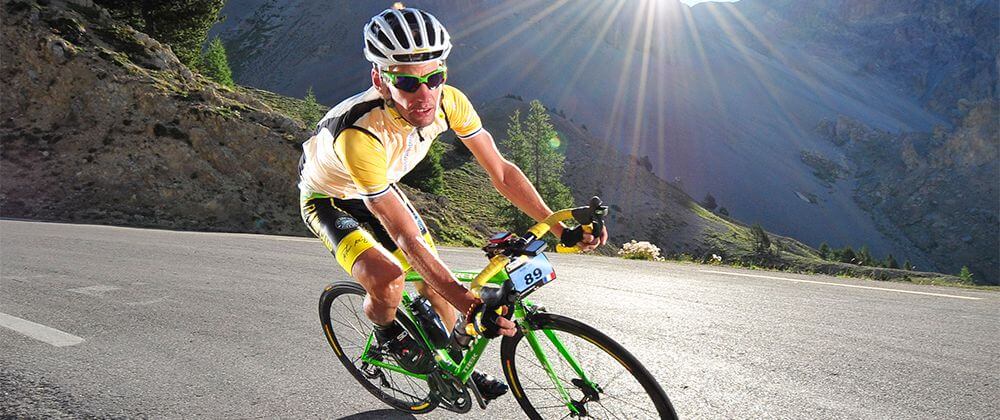 Training camp in Chiang Rai
by Peter Pouly
October 28-November 1
Racing at the Masters Tour of Chiang Mai? Why not stay a bit longer and enjoy a memorable training camp with TCP for a few days?
Training is the greatest alternative way of cyclists to improve, develop their riding and riding mentality whilst riding along the stunning, authentic hilly Thai countryside.
The training is based in Chiang Rai which has the finest routes for riding due to the secluded and serene, unfrequented roads, hills to ascend up to 1800 meters and mild weather that is perfect for riding. Chiang Rai is also the place where Peter Pouly trains every day so he has excellent knowledge of the area which allowing him to effectively train riders to reach the best of their potential.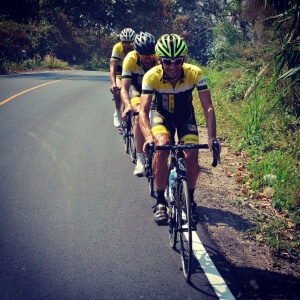 What are the benefits of these camps?
* Increasing your riding performance.
* Chiang Rai is the perfect place to train with stunning places and scenery.
* Ride with the right technique.
* Eat right (Nutrition).
* How to have the right attitude in training.
* Get extra tips as you watch the way professional cyclist are riding.
* Safety is of paramount importance!
* Daily traditional Thai massage after training.
Programme:
Day 1: Around Chiang Rai-Rolling Hills-130km
Day 2 morning: Chiang Rai to Doi Tung 70km Lunch at Doi Tung
Day 2 afternoon: Mae Fah Luang to Chiang Rai- 80Km
Day 3: Around Chiang Rai- Rolling Hills 80km- Around Chiang Rai on pleasant traffic free scenic little roads. We will be visiting the renowned White Temple as well as the Singha Park tea plantations
Day 4: Chiang Rai to mount Phu Chi Fa – Mountain day with sumptuous scenery – 125km (3000m ascent)
Day 5: 60km recovery day with a ride along the river and bath at hot springs
It is not mandatory to join the programme all of these days. If you have less time and would like to train only 1-2-3 or days only, no problem. You can book the training camp day by day. Just inform us and we'll organize upon your request.
TCP Training Program mission: Focus on how to manage your power as a rider, with a daily system analysis test to help you establish your Intensity Zones. Our coach will also guide you on the most effective nutrition for a cyclist.
You will learn a variety of techniques and practice those techniques. We welcome riders of all levels! Our goal is to make sure you become a SMARTER rider after you leave our camp !!!
Training camp daily fees: 3,750 Thai Baht/day
Accommodation at Dusit Resort Chiang Rai (4 stars hotel): 2,200 Baht incl. Breakfast/night
Included in the package:
* Training Camp Peter cycling kit (3 days training minimum)
* Lunch and dinner each day
* Minivan assistance during our rides
* We provide sports drinks, food, water bottles, equipment such as spare tubes, tires etc. in our support vehicle.
* Group Insurance
* Daily massage
Optional: Lactate Test 3,000 Thai Baht
***Travel with Bangkok Airways and enjoy free bike transportation***
For booking please contact us:
info.trainingpeter@gmail.com