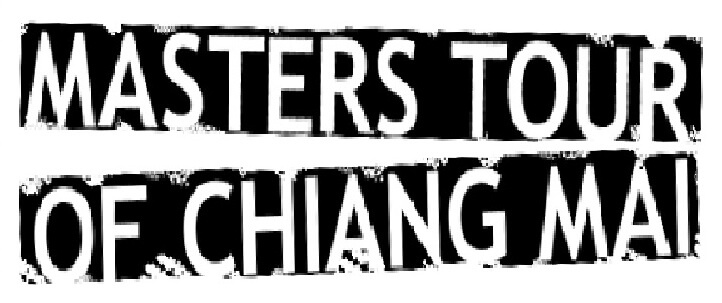 Our latest Top Pick Event in Thailand is the Masters Tour of Chiang Mai 2014. Now in its 4th year, the Masters Tour of Chiang Mai promises another great edition in the familiar and favorite road cycling region of Thailand, Chiang Mai. View this and other great cycling events in Thailand on our EVENTS calendar page.
OCTOBER 23 – 26 Thursday thru Sunday: Chiang Mai
Masters Tour of Chiang Mai 2014. Location: Chiang Mai province. 4 Days, 4 Stages. Stage 1 – Opening day Road Race 80km, Stage 2 – 130km Road stage, Stage 3 – 100+km Samoeng Loop, Stage 4 – Individual Time Trial up Doi Suthep (10km). Visit the Masters Tour of Chiang Mai website.
We have made this event our most recent TOP PICK because the organizer, Wisut Kasiyaphat, has gone to great lengths putting this annual race together while simultaneously developing Thailand's junior national road cycling champions and racing for the newly formed Infinite cycling team. In addition to maintaining an informative website the organizer of the Masters Tour of Chiang Mai has done a commendable job updating participants with course revisions and age category additions for this year's event. Online registration has also been made easier for 2014, all in an effort to respond to rider feedback and requests.
Stage 4 of Masters Tour of Chiang Mai 2013 – The famous switchbacks of Samoeng Loop

If you are organizing or know of a cycling event in Thailand that you would like to see listed on our EVENTS calendar page, or as a future Top Pick Event, contact us with event details at Events@BicycleThailand.com
Event details required:
1. Name of event
2. Date(s) of event
3. Exact location – Tambol, Amphoe, and Province. Include additional information if available such as GPS coordinates or description of registration and/or start point of event.
4. Type of event: MTB, Road, Casual, City Ride, Festival, etc.,
5. Cycling distance(s)
6. Registration: Process and location
7. Fee(s)
8. Event categories
9. Website, FaceBook page, email, phone number or other contact information
10. Other details of event