"I've been coming since 2001. I look forward to doing the race every year. The level of safety at the Tour of Friendship is much better than in races that I've done in places like the Philippines. Overall road conditions are better in Thailand." – Nick Swallow (#309-Specialized Mavericks)
The Tour of Friendship R1 2015 continued on Sunday, May 3 with a 107-kilometer flat road stage that took riders in a large loop from the start line at Classic Kameo Ayutthaya Hotel, around the city of Ayutthaya and through its historic temples area before returning to the same hotel. More than 170 cyclists began Stage 2 of the five day race, starting from the hotel parking lot in three separate groups: Group A consisted of riders in the Men Open and Juniors categories; Group B consisted of riders in the Men 30-39 years, Men 50-59 years, and Men Masters categories; Group C consisted of riders in the Men 40-49 years and Ladies categories.
There are 7 CATEGORIES of riders competing in Tour of Friendship R1 2015: Men Open, Men age 30-39, Men age 40-49, Men age 50-59, Men Master, Ladies, and Juniors.
Group A rolled off from the start line promptly at 8 a.m. with Group B and C following at 10-minute intervals. All three groups cycled a distance of approximately 107 kilometers. The day's route was a majority of highway stretches encircling the city of Ayutthaya after a short ten kilometer stint through the downtown area of Ayutthaya itself. Riders navigated the small tree-lined roads of Ayutthaya's historic temple district in the last twenty kilometers of the day. The only elevation for the day's ride came in the form of highway bridges. The overall course was an open road (controlled traffic) route that saw all competitors back at the finish line hotel location by 11:20.


Download GPS of Tour of Friendship R1 2015 Stage 2. Group A, consisting of the Men Open and Juniors categories (as well as rider #712 Eri Yonamine from the Ladies category), suffered its first mechanical issue (a dropped chain by rider #128) and its first dropped bottle induced crash (rider #117) within the first 7 kilometers. Luckily, both riders rejoined the main group by the 11 kilometer mark just before 3 riders (Mavericks, Direct Asia, and Champion Systems) went off the front for a stretch. The lead group of three stayed out front for a bit before being caught by the peloton at the second highway bridge crossing at 19 kilometers. The main group settled in and took on board plenty of water as individual riders dangled off the front periodically, until the 40 kilometer point where two riders (#108 and #112) came down in a crash on the third bridge crossing of the day. Both riders were uninjured and eventually rejoined the main group.
Renewed efforts at the front resulted in riders #118, 126, 136, and 202 in a breakaway group by the 48 kilometer mark, a breakaway that would stay away for the remainder of the stage. The race left the large two and four-lane highways at the 60 kilometer point and shifted onto the small roads of Ayutthaya city for a stretch of nearly 15 kilometers where riders enjoyed a bit of shade before going back out onto Highway 32. The heat of the day was starting to take a noticeable effect on the riders, some faltering at the rear of the main group as marshals made frequent trips to the water trucks along the shadeless highway stretches.
Quick reaction by course marshals was required at the 88 kilometer point of the race when police were informed of a road blockage due to construction. The course marshals quickly ushered the peloton onto an alternate side road by way of two overpass U-turns. Because of an additional course deviation at the 102 kilometer point several riders in the Men Open category were misguided at one of the main roundabouts leading back into Ayutthaya city. Considering that much of the race is conducted on roads that are not closed to traffic, the smooth progress of the riders in the Tour of Friendship R1 is only made possible by the best efforts of organizers to coordinate their official ToF commissaire staff, motorbike marshals and police personnel with local government, highway police, and emergency medical service personnel. Unfortunately, some hiccups do occasionally occur. Organizers met with team captains and control point marshals and deliberated over rider times after close consideration of all relevant information pertaining to riders who were mistakenly directed off course by emergency service personnel. GC times will be announced prior to Stage 3.
After completion of Stage 2 riders and support crews enjoyed lunch at the Classic Kameo Ayutthaya Hotel finish line location. The hotel will serve as the start location for tomorrow's Stage 3 to Khun Dan Dam in Nakhon Nayok province.
Top 3 places in each category for Stage 2. All times are after 10, 6, and 4 second bonuses for 1st, 2nd, and 3rd places: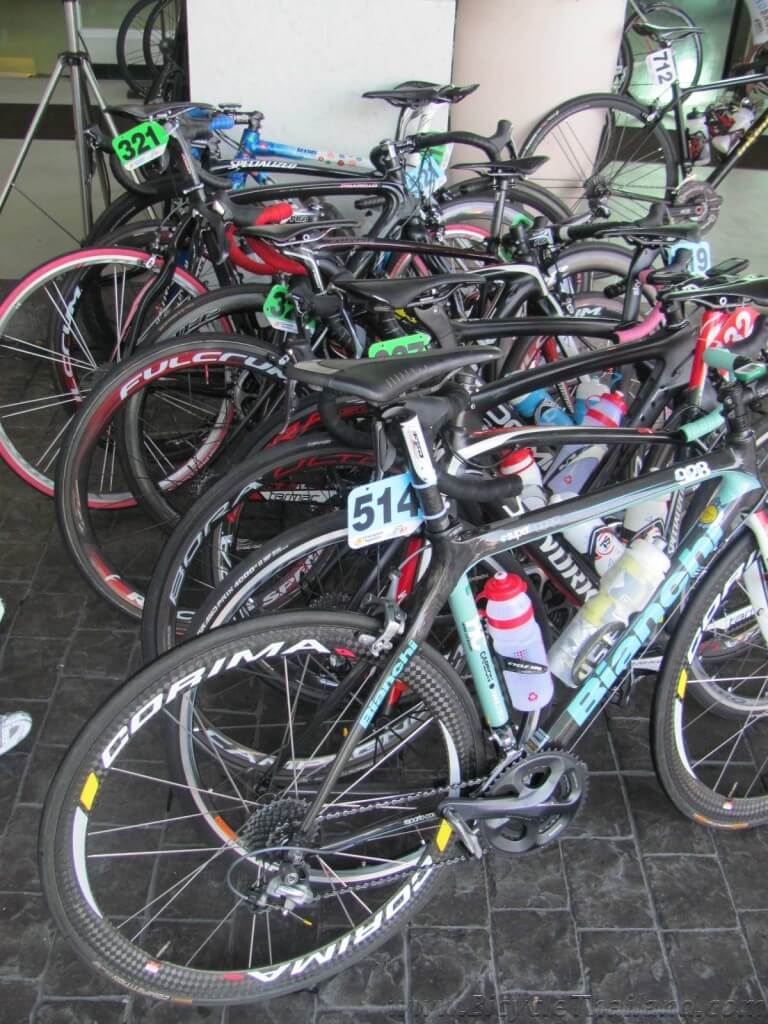 Men Open
1. NoelTeh Jing Long – 2:43:17
2. Cheng Wang Hin – 2:43:21
3. Pierre Alan Scherwey – 2:43:23
Men 30-39 years
1. Ho Ting Perry To – 2:41:06
2. Taro Komura – 2:41:10
3. Leung Hin Pan – 2:41:12
Men 40-49 years
1. Richard Paine – 2:32:17
2. Wiggiw Sky – 2:32:21
3. Stephen Ames – 2:32:23
Men 50-59 years
1. Ubirajara Iahud – 2:41:07
2. Anthony Herdrich – 2:41:11
3. Tam Kaiwing Herman – 2:41:13
Men Master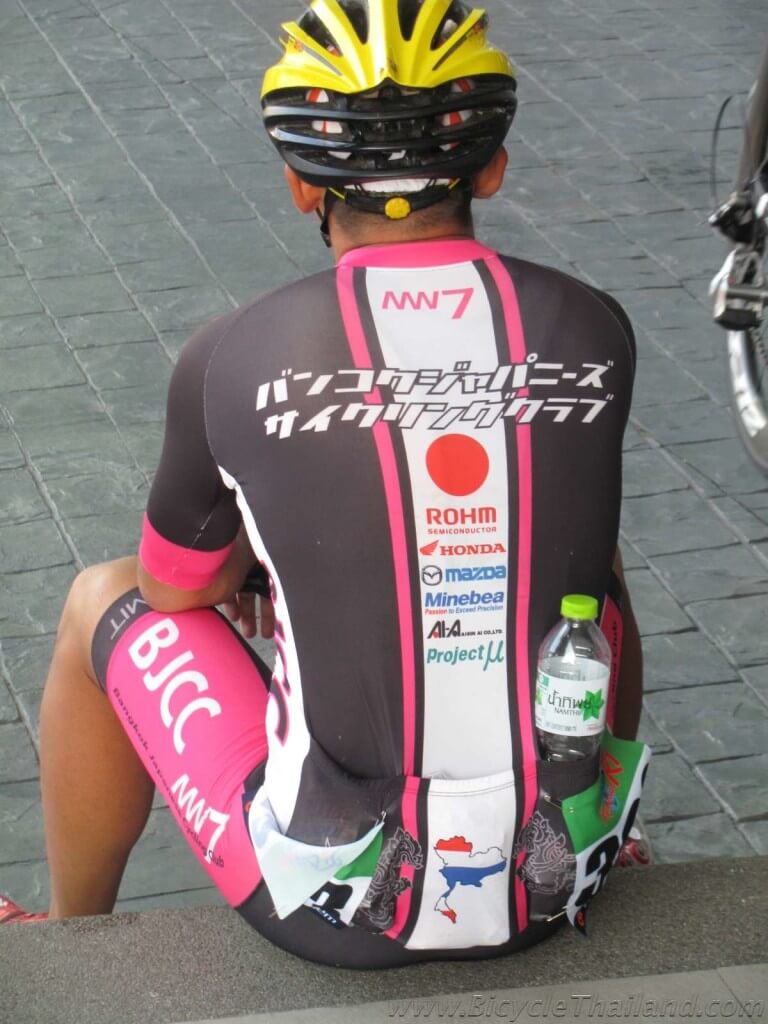 1. Tony Aspell
2. Kiichi Ikeda
3. Tinsley Janes
Ladies
1. Elizabeth Hodges – 2:42:22
2. Chiho Miura – 2:42:26
3. Sarah Clark – 2:42:28
Juniors
1. Nur Aiman Bin Mohd – 2:43:17
2. Firoz Loh – 2:45:21
3. Khalid Bin Nassiruddin – 2:45:23
General Classification after Stage 2:
Men Open – Pierre Alan Scherwey 2:52:48.9
Men 30-39 years – Mike Fiechtner 2:50:42.6
Men 40-49 years – Wiggiw Sky 2:42:05.9
Men 50-59 years – Ubirajara Iahud 2:51:03.6
Men Master – Kiichi Ikeda
Ladies – Elizabeth Hodges 2:52:50.4
Juniors – Nur Aiman Bin Mohd 2:52:57.6
View the complete list of Tour of Friendship R1 2015 Stage 2 results for all categories, and General Classification after Stage 2
View additional Tour of Friendship R1 2015 Stage 2 photos on the BicycleThailand.com Flikr photostream
View STAGE 2 photos from Craig Sheppard
The Tour of Friendship R1 2015 will continue with Monday's Stage 3, a 114 kilometer course for all categories. Read STAGE 3 report here.
Hotels used by the Tour of Friendship R1 2015 – Nonthaburi Palace Hotel, Nonthaburi – Classic Kameo, Ayutthaya – Kantary Hotel, Kabinburi.