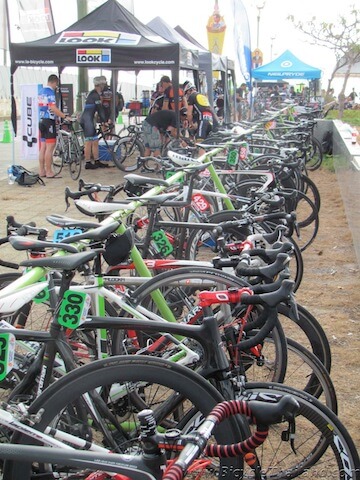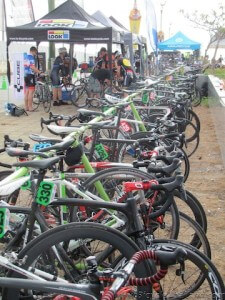 The Tour of Friendship R1 2014 began on Saturday, April 26 with a 7-kilometer Individual Time Trial (ITT) on Utthayan Road, Nonthaburi province. More than 200 cyclists gathered to compete in this year's Tour of Friendship, a race that has steadily grown in popularity amongst local and expatriate cyclists in Asian and Southeast Asian countries. This year's race drew individual competitors and teams from more than 20 countries.
The Tour of Friendship R1 road cycling race, which is commonly referred to by race organizers and return riders alike as TOF, has etched a place for itself on the early spring race calendars of amateur and semi-pro individuals and teams. Since its first edition in 2009 (prior to 2009 it was known as the 'Anti Drug Tour Thailand' and was sponsored by EGAT,  the Electricity Generating Authority of Thailand), the race has continued to draw growing numbers of Thai and international riders eager to compete in a multi-day road cycling event.
Riders in eight different categories completed the first of five stages on Saturday, pushing themselves and their equipment to the limit around a one-lap closed course amidst the sweltering Thai heat. (Start/Finish line on Utthayan Road – N 13 46.661, E 100 20.391). Riders were released at 30-second intervals beginning at 9 a.m. with the OPEN category. Individual times were determined by chip timing system, managed by Sportstats.asia.
There are 8 CATEGORIES of riders competing in Tour of Friendship R1 2014: Open, age 30-39, age 40-49, age 50-59, Men Master, Lady, Junior, and VIP.
Many individuals posted impressive times even though this year's ITT stage did not allow for the use of Time Trial specific bikes, clip-bars, aero helmets or wheel sets.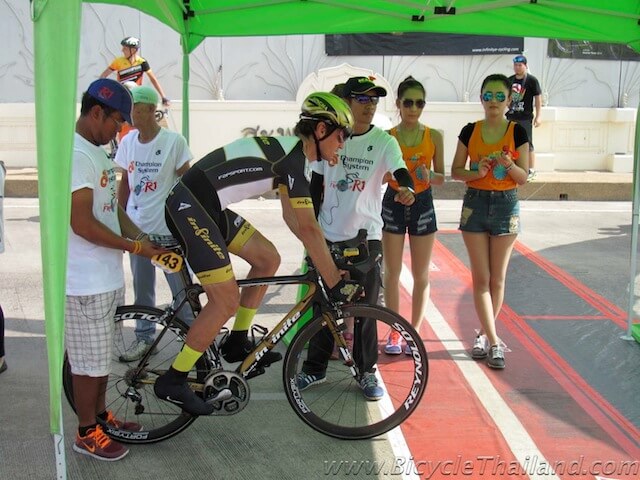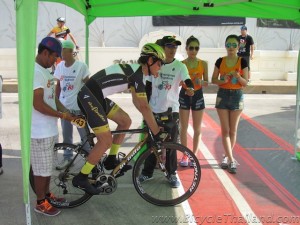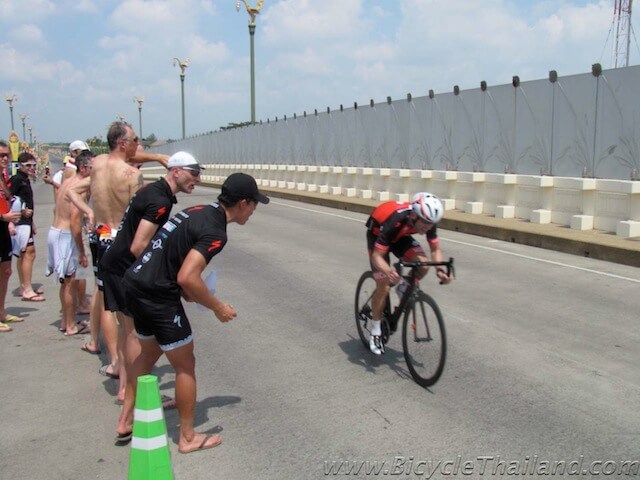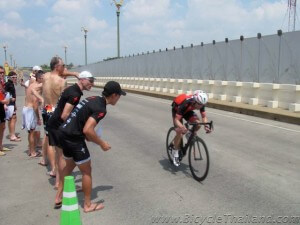 All 8 categories of riders successfully completed the 7-kilometer course by 11:15 a.m. at which time they were transported to nearby Image Mall where they were treated by race organizers to lunch and a special welcome at Culture Cycliste, one of the sponsor bicycle shops of Tour of Friendship R1.
Top places in each category for Stage 1:
Open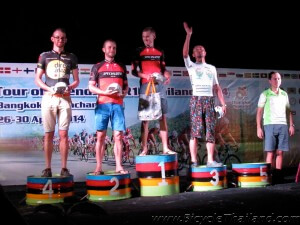 1. James Lowden – Specialized Mavericks
2. Bastian Dahling – Specialized Mavericks
3. Takei Kyosuke – Forza
30-39
1. John Cattrall – GOTP
2. Nick Swallow – Specialized Mavericks
3. Brian Johnsen – Matador
40-49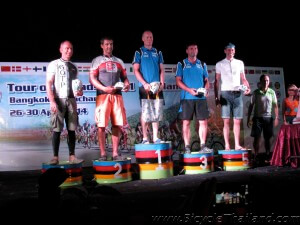 1. Pascal Triebel – Luxembourg
2. Pavol Krizan – CUORE Masters
3. Jos Wallig – Luxembourg
50-59
1. Steven J Wang – Anza
2. Anthony Herdrich – Specialized Mavericks
3. James Hadden – British
Men Master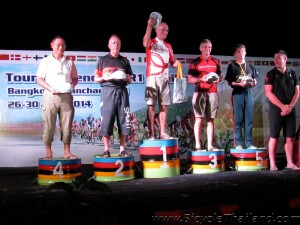 1. Tony Aspell – Spiceroads
2. Tony Carter – CUORE Master
3. Tinsley Janes – Spiceroads
Lady
1. Yonamine Eri – Forza
2. Tina Haugbro – Rasta Whoppas
3. Sarah Doyle – Specialized Mavericks
Junior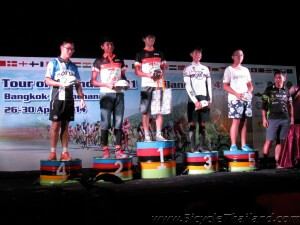 1. Teo – Bike Labz
2. Ielyas Bin Adnan – D2B Bike Labz
3. Jirayu Ariyadirek – SBS Cycling
VIP
1. Alexander Billan – Excellent Noodle
View complete list of Tour of Friendship R1 2014 Stage 1 results for all categories
View Tour of Friendship R1 2014 photos by Craig Shepperd
The Tour of Friendship R1 2014 will continue with Sunday's Stage 2, a 120-kilometer ride from Nonthaburi Palace Hotel to Woonsen Tah Reo, in Kanchanaburi district. Read STAGE 2 report here.