Tour of Friendship R1 2013 race course routes, distances, profiles, photos and results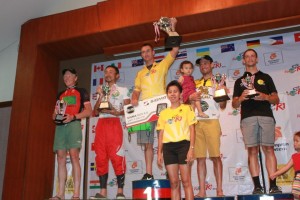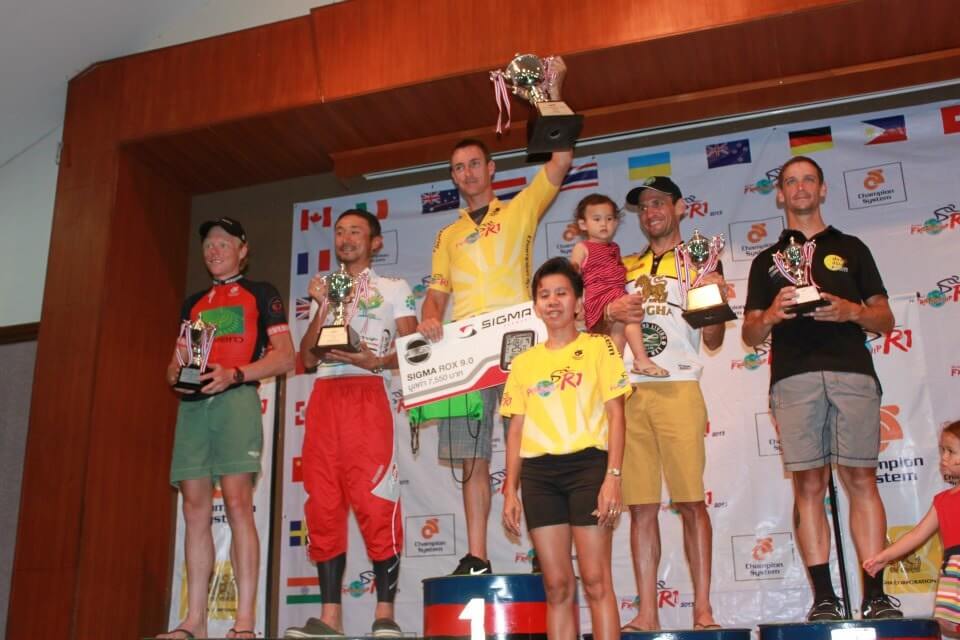 Stage 1 / Time Trial – (Bangkok)
Route: TOF2013_Stage1_(7 km): http://ridewithgps.com/routes/1971100
Results: Download and view Tour of Friendship 2013 Time Trial results here
Photos: View photographs of Tour of Friendship 2013 Time Trial stage here
Stage 2 – (Nonthaburi)
Route: TOF2013_Stage 2_(122KM.,Rolling20KM): http://ridewithgps.com/routes/1963250
Results: Download and view Tour of Friendship Stage 2 results here
Photos: View photographs of Tour of Friendship 2013 Stage 2 here
Stage 3 – (Saraburi)
Route 1 (Groups A, B & C): TOF2013_Stage 3_Open,30,40(170KM): http://ridewithgps.com/routes/1979221
Route 2 (Group D): TOF2013_Stage 3_50,Junior,Master,Lady,VIP(115KM): http://ridewithgps.com/routes/1979222
Results: Download and view Tour of Friendship 2013 Stage 3 results here
Photos: View photographs of Tour of Friendship 2013 Stage 3 here
Stage 4 – (Saraburi)
Route 1 (Groups A, B & C)): TOF2013_Stage 4_King of Mountain(54km+): http://ridewithgps.com/routes/1981938
Route 2 (Group D 109km): TOF2013_Stage 4_Open,30,40(164KM): http://ridewithgps.com/routes/1981951
Results: Download and view Tour of Friendship 2013 Stage 4 results here
Photos: View photographs of Tour of Friendship 2013 Stage 4 here
Stage 5 – (Saraburi)
Route: TOF2013_Stage 5_(84KM): http://ridewithgps.com/routes/1963234
Results: Download and view Tour of Friendship 2013 Stage 5 results here
Photos: View photographs of Tour of Friendship 2013 Stage 5 here
GC – General Classification
Results: Download and view General Classification results here
Photos: View profile photographs of Tour of Friendship riders here – Photos available for purchase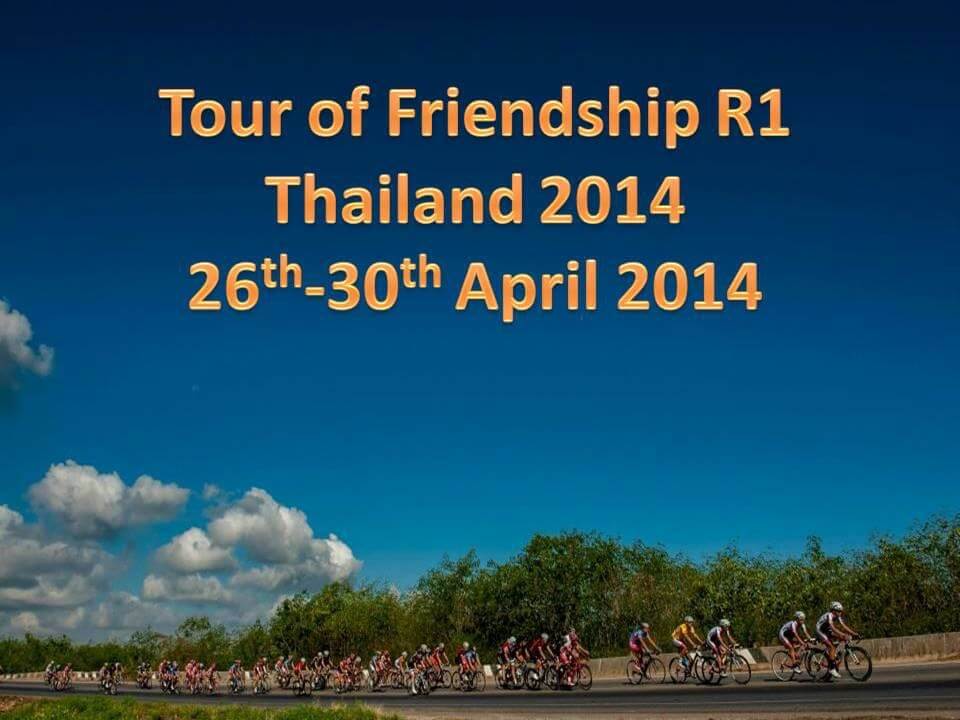 Tour of Friendship organizers maintain a website with photos and details of past TOF races at http://www.tof-r1.com/
Tour of Friendship organizers maintain a FaceBook page at http://www.facebook.com/pages/Tour-of-Friendship-R1-Thailand-2012/133606716755288
Read about the 2012 Tour of Friendship here – http://bicyclethailand.com/tour-of-friendship-2012/
---
For the first time in Thailand the organizers of the Tour of Friendship are creating a TEAM race event for January 2014.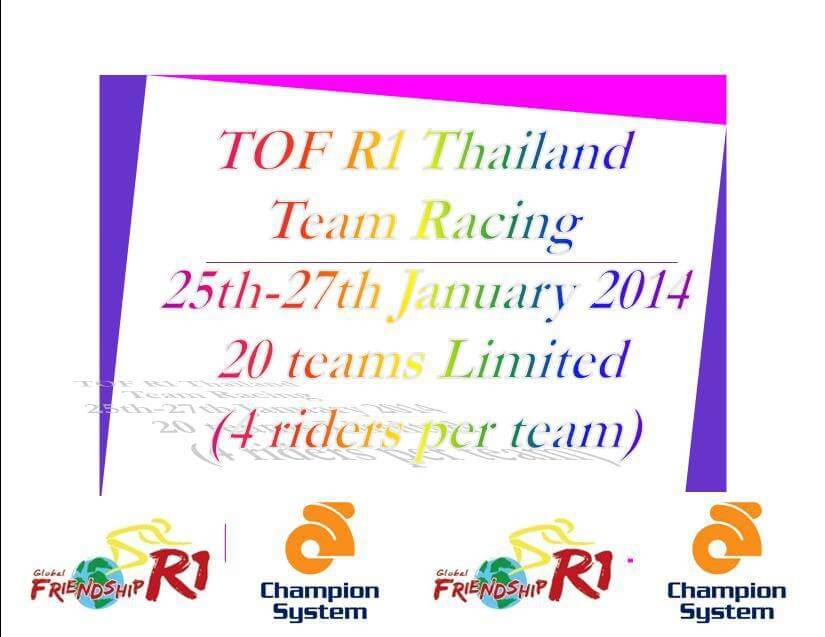 Teams will consist of four (4) riders. There will be two (2) categories of teams for this race: those with members below the age of 40, and those with members aged 40 and above.
Registration and payments are being accepted beginning June 1st, 2013. This race will be limited to the first 20 teams to register. Contact Tanakorn Titaree (Khun Gai) at titareet@gmail.com for further details.