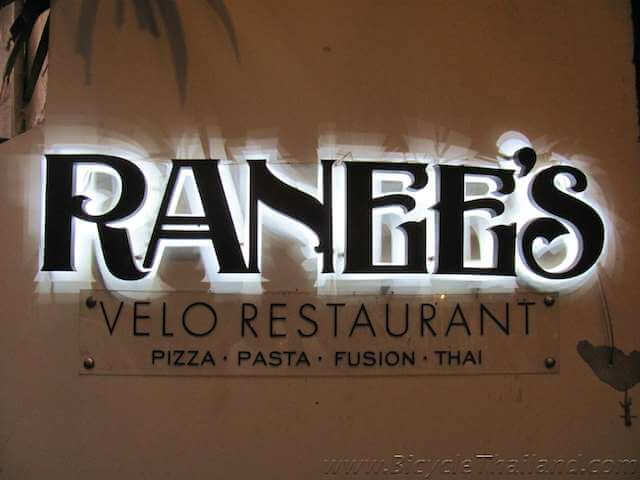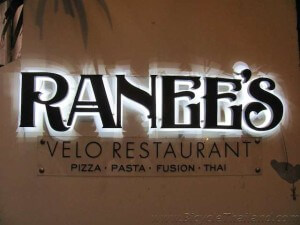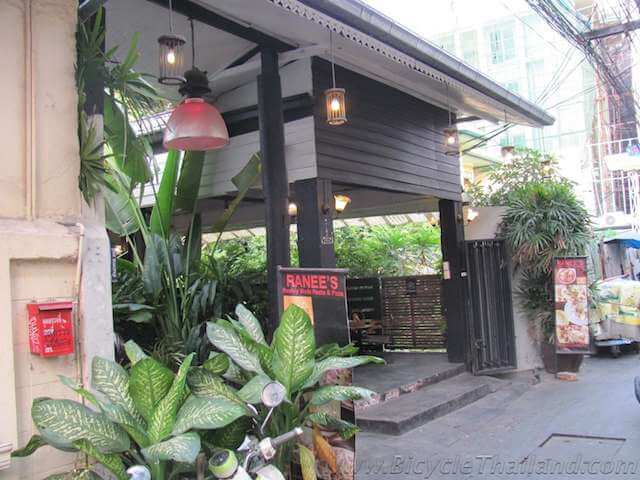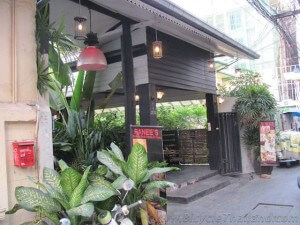 Finding a bicycle themed cafe in Thailand is not as difficult as it used to be; but finding a bicycle themed restaurant owned and operated by a true cycling fanatic is rare indeed.
Ranee's Velo Restaurant is just such a place.
It wasn't difficult for me to decide to pay Ranee's a visit when I heard the restaurant's menu boasts wood-fired pizzas, handmade pasta dishes, and fresh panna cotta. Learning that the restaurant serves as an unofficial food stop for several night cycling groups in Bangkok only sweetened the deal for me.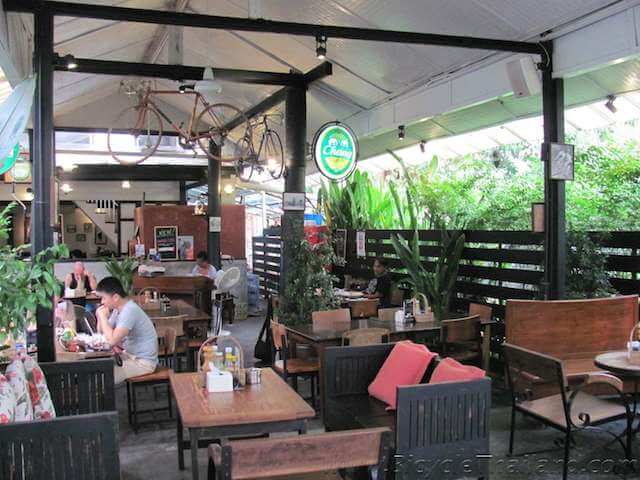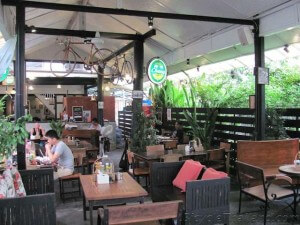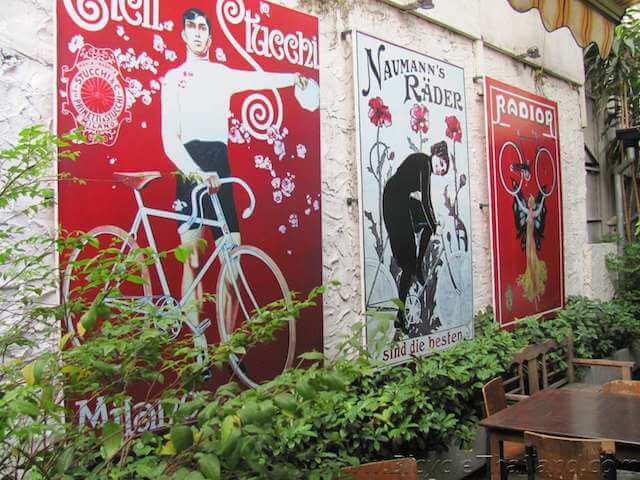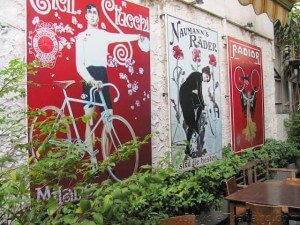 Having seen photos of Ranee's Velo Restaurant posted by cycling groups: NGO Bike, Ride to Eat, Comedy Fixed Gear, Monster Cycle Club, Owl Bike, BLP Thailand, and Track N' Feel, I was delightfully pleased to find the restaurant 'as advertised' – just the right amount of cycling ambiance, delicious food, and the welcoming duo of owners Roel and Ranee. Roel and Ranee are gracious hosts and while Roel is primed and ready to chat about everything related to bicycles Ranee ensures that guests don't leave hungry.
While the day's delivery of firewood was stacked below the oven that an Italian friend helped him design and build, Roel explained how his Thailand adventure began some 20 years ago with a visit, and led to him operating a guesthouse only 60 meters away from his current restaurant location. Having closed the guesthouse to concentrate on the new Velo restaurant, Roel admits that the new venture has done very well for the one and half years it has been open.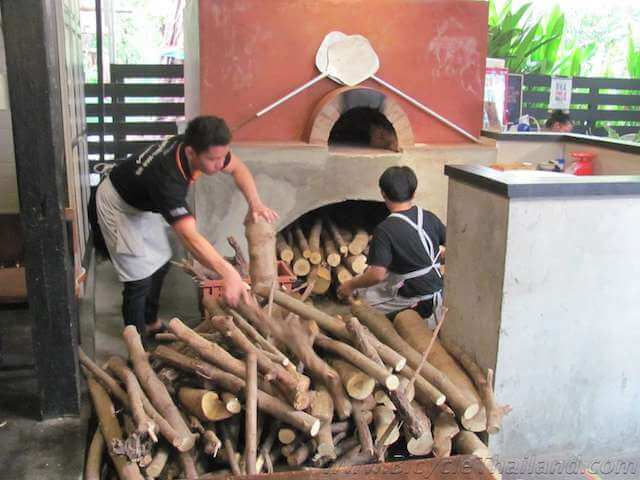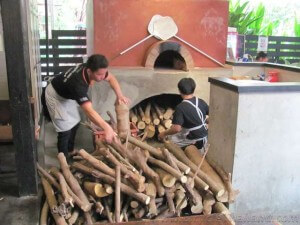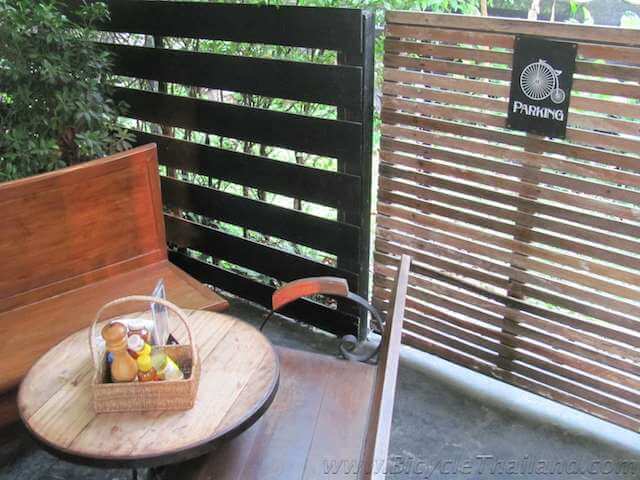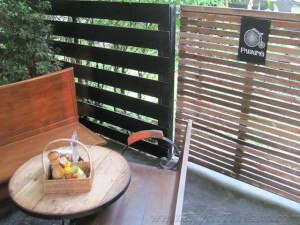 Roel calls himself a fairly NEW convert to cycling. He was introduced to fixed-gear cycling by a friend, Tim, when he moved to Bangkok and has been hooked ever since. Having been a surfer in his home of South Africa Roel says, "Fixed-gear cycling is much like surfing; it requires intense concentration, is inherently dangerous, and riding at night in Bangkok traffic produces an adrenaline rush that becomes highly addictive."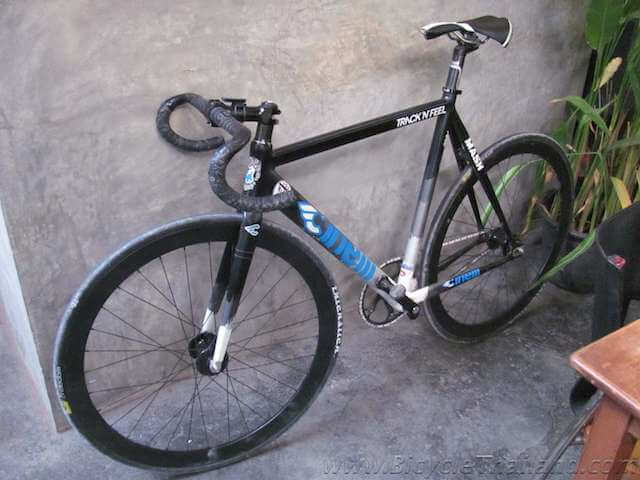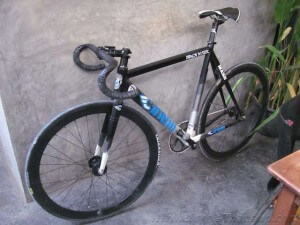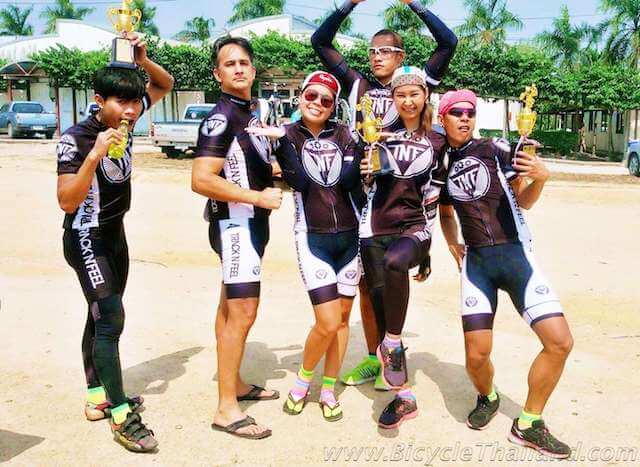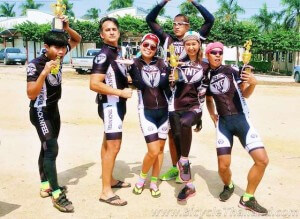 Roel is a member of the Track 'N Feel (TNF) cycling group and competes in races regularly, having recently competed in Bangkok's 5th Night Criterium alongside members of the Cinelli CHROME team.
Ranee's Velo Restaurant is located adjacent to Khao San Road in the Phra Nakhon district of Bangkok. The restaurant is open every day from 3pm until midnight.
The restaurant has a dedicated bicycle parking area that can accommodate individuals as well as cycling groups.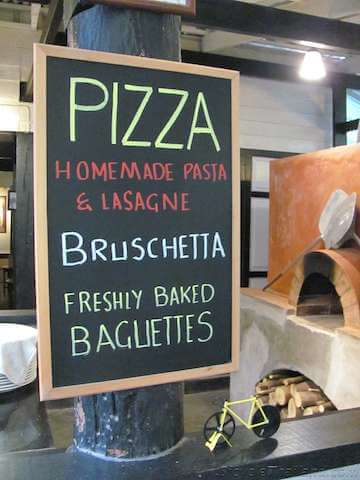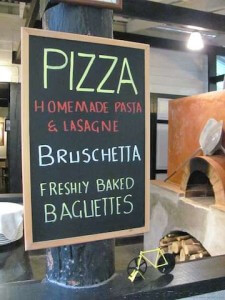 My personal recommends from the menu are the Farmer Blue Cheese pasta dish (with handmade Tagliatelle noodles) and the 4-Formagghi pizza. Also, DO NOT LEAVE without indulging in the caramel-covered panna cotta.
Ranee's Velo Restaurant
Food : Italian
Hours: 3pm until midnight
Address:
Mayom Alley
Khwaeng Talat Yot, Khet Phra Nakhon
Bangkok 10200
ภาษาไทย [+]
Ranee's Velo Restaurant
ซอย มะยม
ตลาดยอด  พระนคร
กรุงเทพมหานคร 10200 Tel. 022-818-975
GPS – N 13 45.526, E 100 29.743
---
Planning a cycling trip in Thailand? Want to remove some of the guesswork when it comes to routes and information? BicycleThailand.com offers GPS route data for touring cyclists that can be used on a GPS device, smartphone, or tablet. These routes can be viewed on your device regardless of internet access during your Thailand cycling adventure. Learn more about our Thailand GPS cycle touring routes.
---