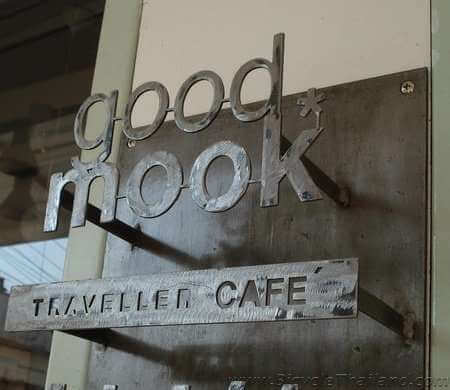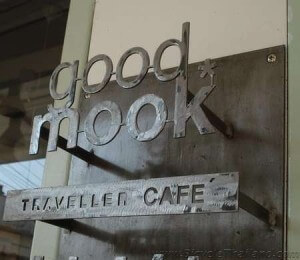 If you are on a cycle touring trip along the Mekong River then you will inevitably ride through the northeastern Thailand city of Mukdahan. Not only does this city provide you with a few bicycle shop opportunities, but it is also home to a really great travelers' cafe called Good Mook. A nice meal, great coffee, or a cold beer is sure to be had regardless of when you pay this slightly-hidden but well-known cafe a visit.
Its central location, tasty treats, and loyal clientele has established Good Mook as the city of Mukdahan's leading cafe. The Good Mook Cafe is an oasis of Western retro design where you can enjoy a light snack or full meal, flip through a magazine, read a book or use free Wi-Fi in a trendy and comfortable living room setting.
The kitchen at Good Mook serves up a variety of Thai and western dishes, while the front counter barista provides delicious coffee, fruit drinks and desserts for dine-in or take-away customers. The menu also boasts a handful of vegetarian dish options.
Good Mook has all the ingredients of a travelers' cafe – a mix of food favorites (from Thai salads to Pasta dishes, T-Bone steaks and Pork Chops), relaxed atmosphere, and great coffee. 'Good Mook' t-shirts (some with bicycle themes), postcards, and framed photographs are also available for purchase. Many members of the staff at Good Mook speak English even though daily clientele is mostly Thai.
Good Mook Cafe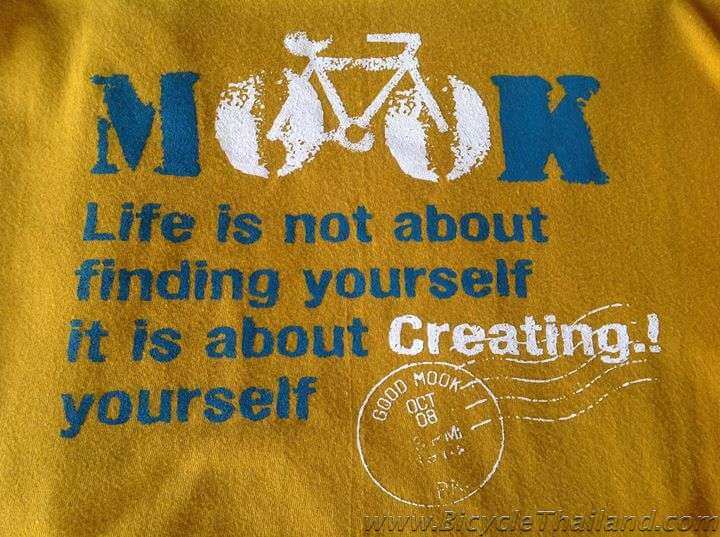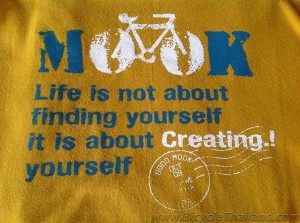 Food : Thai & Western
Seating : Indoor
Hours: breakfast, lunch & dinner (Tue-Sun)
Price range: dishes 60 – 380 THB
Address:
Songnang Satit Road
T. Mukdahan A. Mueang Mukdahan
Mukdahan 49000
ภาษาไทย [+]
ร้านอาหาร กู๊ดมุกคาเฟ่
ถนนสองนางสถิตย์
ตำบลมุกดาหาร อำเภอเมืองมุกดาหาร
มุกดาหาร 49000 Tel. 042-612-091, 085-841-2185
FaceBook: Goodmook Traveller Cafe
GPS – N 16 32.640, E 104 43.848
Good Mook Cafe is located just off the main road that runs through Mukdahan city in the Mueang district of Mukdahan province. Mukdahan is an easy day's ride from either the provincial capital city of Nakhon Phanom province (if your bicycle ride has you heading south along the Mekong River) or from the city of Khemmarat (if your bicycle tour has you riding north along the Mekong River).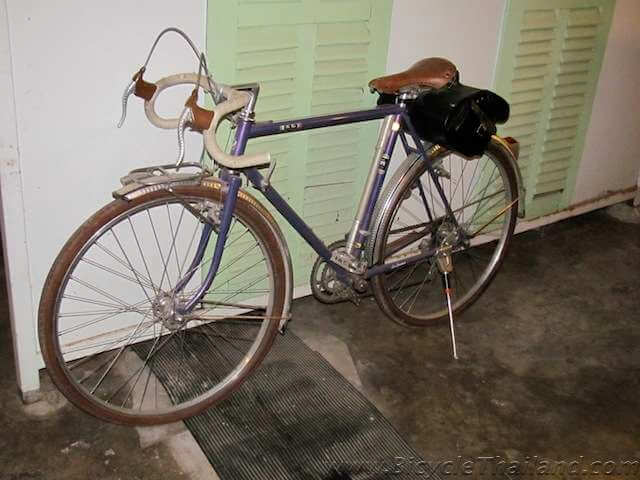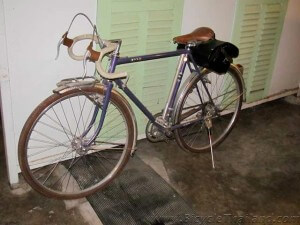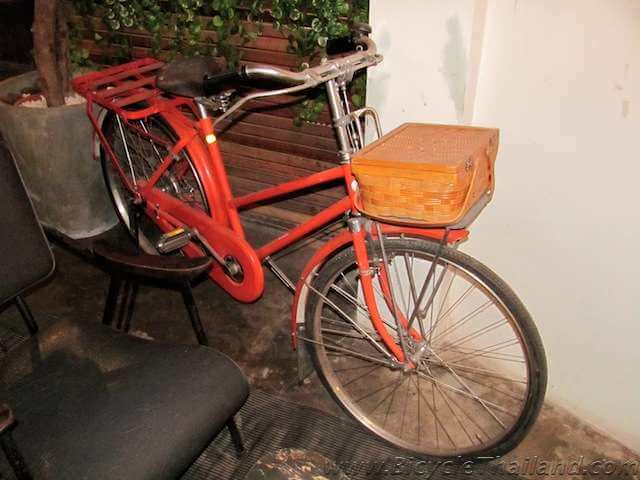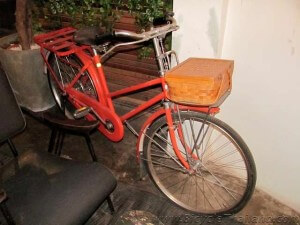 ---
Planning a cycling trip in Thailand? Want to remove some of the guesswork when it comes to routes and information? BicycleThailand.com offers GPS route data for touring cyclists that can be used on a GPS device, smartphone, or tablet. These routes can be viewed on your device regardless of internet access during your Thailand cycling adventure. Learn more about our Thailand GPS cycle touring routes.
---