Many cyclists traveling from Cambodia to Thailand (or vice versa) at the Poipet (city on the Cambodian side of border) Aranyaprathet (city on the Thai side of border) border crossing may be interested to know about a little haven in the Sa Kaew province of Thailand called Ban Klong Sai. While Ban Klong Sai is a very quiet little village, the nearby Pang Sida National Park draws many visitors due to its annual butterfly festival and beautiful waterfalls.
Cyclist who are making their way to or from the Thailand/Cambodia land border crossing from Thailand on Highway #33 (also known as Suwannason Road the closer you get to the border crossing area) or along Road #5 or AH1 (Asian Highway 1) from the Cambodian side who have a bit of extra time may find a visit to Ban Klong Sai and the nearby Pang Sida National Park a truly enjoyable diversion.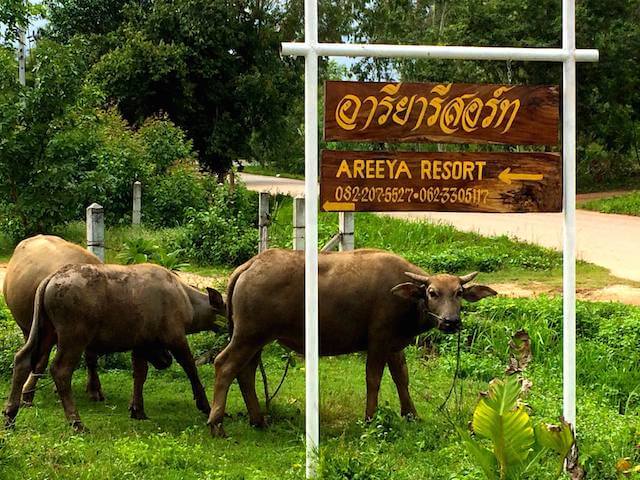 Areeya Resort has some nearby attractions worth visiting:
Pang Sida National Park (10 km distance from Areeya Resort)
Takrabak Reservoir and Picnic Area (2 km)
Chong Klam Bon, Wildlife breeding Station (1 km)
PhraProng Reservoir and Picnic Area (20 km)
Phra Sri Ariya Sitandon Buddhist Park (20 km)
Lalu, Sandstone and rock formations (45 km)
Prasat Sadok Kok Thom, ancient Khmer temples (60 km)
Rong Klue border market, the biggest in Thailand (65 km)
Tham Petch Phothong caves (70 km)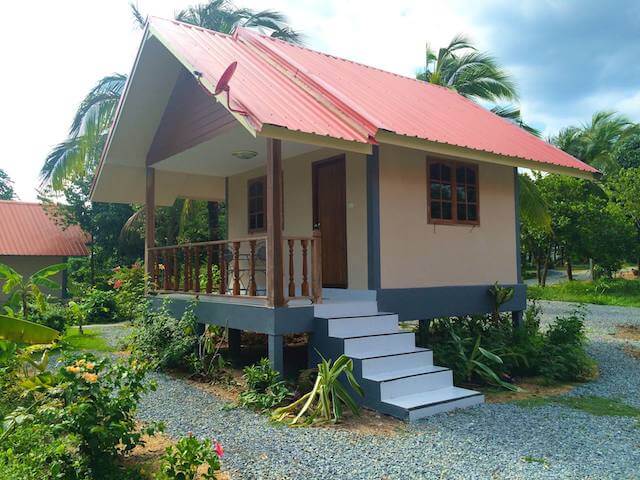 Food options for guests at Areeya Resort:
There is a food market in the village of Ban Klong Sai (1 km distance from Areeya Resort), open in the morning and evening
3 restaurants in the village with Isaan (Northeastern Thailand) style food
Areeya Resort can also arrange for food to be delivered to your room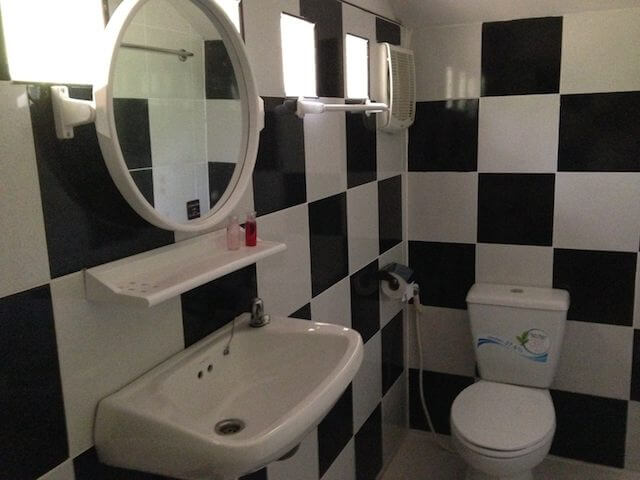 Bicycle safety and repair:
Bicycles can be parked at the resort in an area sheltered from the rain. There are staff at the resort 24 hours so security of your bicycle is assured.
There is a bicycle repair shop in the village of Ban Klong Sai (1 km distance from Areeya Resort)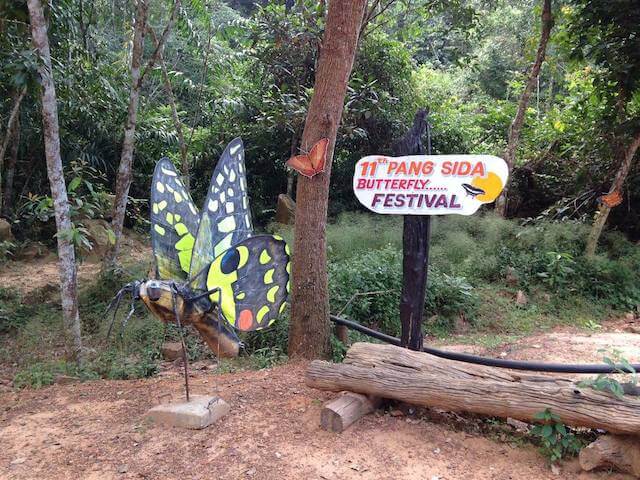 Room types at Areeya Resort:
5 freestanding bungalows (accommodating 2/3/4/5 people) all with air-con and free wifi
4 hotel-style rooms accommodating between 2 and 5 people, some have aircon, some have fan
Areeya Resort also offers home stay accommodation (simple) in our main house for up to 7/8 people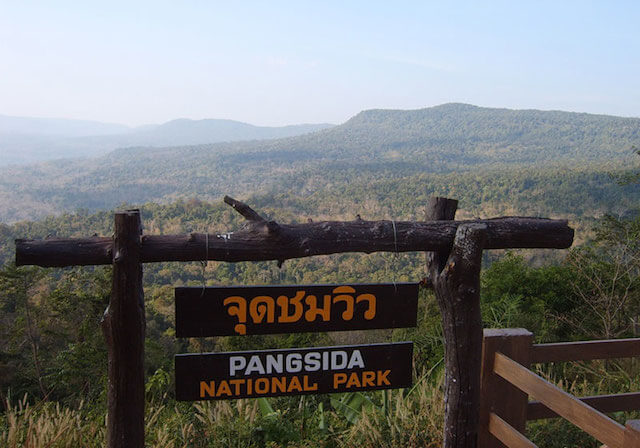 Annual events in the area: Pang Sida butterfly festival (May/June/July). Come view more than 300 species of butterfly in the picturesque Pang Sida National Park. In addition to butterfly exhibits and butterfly watching the park has hiking trails, camping areas and waterfalls.
Owners/Proprietors: Ernst and Areeya
Areeya Resort
401 Moo 8 Ban Klong Sai (Google map)
T. Nong Takhian Bon, A. Watthana Nakhon
Sa Kaew 27160
ภาษาไทย [+]
อารียา รีสอร์ท
401 หมู่ 8 บ้าน คลอง ทราย
ตำบลหนองตะเคียนบอน อำเภอวัฒนานคร
สระแก้ว 27160 Telephone: 062-330-5117, 082-207-5527
GPS – N 13.9415783, E 102.2571271 FaceBook: www.facebook.com/areeyaresort.ks
---
Planning a cycling trip in Thailand? Want to remove some of the guesswork when it comes to routes and information? BicycleThailand.com offers GPS route data for touring cyclists that can be used on a GPS device, smartphone, or tablet. These routes can be viewed on your device regardless of internet access during your Thailand cycling adventure. Learn more about our Thailand GPS cycle touring routes.