In my opinion, I think there are 4 things that need to be prepared in order to be fully ready to embark on a long distance cycling trip:
– Prepare your heart (mind) – เตรียมใจ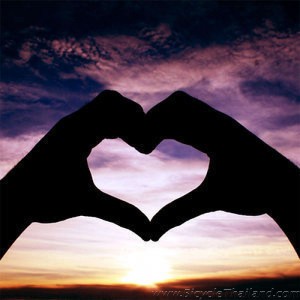 People need to be able to step outside of their own comfort zone and begin to embrace new experiences and be willing to meet new people. This different way of thinking requires preparation of both your mind and heart. Before you set out on a long distance bicycle trip take the time to remind yourself that you are traveling because you want to visit new places, and doing so requires that you learn to accept things that may be quite different, but not necessarily inferior, to what you are used to. Sometimes friends and family can be well meaning in their questioning of your travel plans, especially if they are not cyclists themselves, but it is important to remember to draw confidence from people who have succeeded on similar trips rather than listen to people who tell you how IMPOSSIBLE something is to accomplish, even if that advice does come from close friends and family members. Preparing your heart and mind will keep you focused and optimistic about your trip while simultaneously putting you in the best position to be able to fully appreciate and be affected by what you experience on your trip.
– Prepare your body – เตรียมกาย
Knowing your body and catering to its particular wants and needs is something most people are familiar with, but true preparation of your body, in anticipation of a long distance cycling trip, will reveal just how capable your body is of serving you. The body will fall into the rhythm of cycling with a very limited amount of training miles/kilometers. Once you begin your long distance cycling trip you will notice, in a very short period of time, how your body grows stronger and adjusts to the daily distances and strain you place upon it. Cycling long distances for many hours a day will require that your posterior (butt, derriere, tush, tut, and bum) be well ready for the trip ahead. Getting accustomed to 'saddle time' is the most important body preparation you can make before setting out on your trip.
– Prepare your luggage – เตรียมกระเป๋า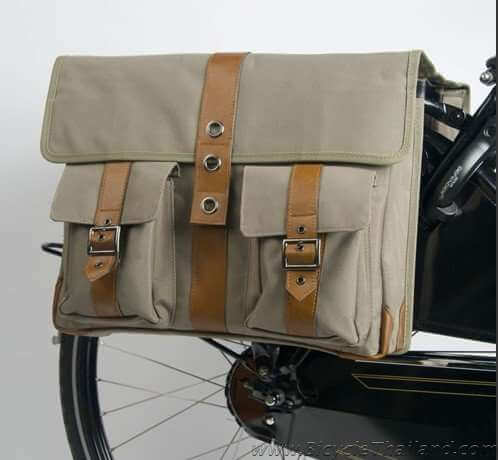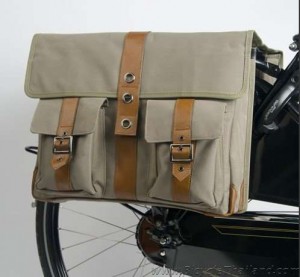 What to bring and what not to bring, that is the question. If you are an experienced traveler you may already understand how some items that seem very important when planning for a trip can become nothing more than an unnecessary burden inside your luggage further down the road. Knowing what kind of every day use items and body care products are available at your destination or along your route can be very helpful when considering what things deserve space in your luggage. Once you have figured out the things you can purchase during your trip (in small quantities every 3 days or so) you can begin to consider what items may make your trip a bit more enjoyable and comfortable. Ear plugs and sleep masks (eyepads) often don't get considered when people are packing their bags, but believe me, when you're staying in so many different rooms at hotels and guesthouses you will truly appreciate these little items. As for clothing, stay simple and convenient. Always remember that laundry will need to be done every few days while on your cycling trip and regardless of whether you do it yourself, or have it done for you, it is best that all of your clothing be simple to wash and quick to dry with little to no ironing needed. A little secret – Instead of folding them, roll your clothes up before placing them in your panniers. This will keep them from getting wrinkled or creased, especially if they're still slightly damp because they didn't fully dry out overnight. For shorts and skirts, start rolling from the waist and finish at the hem.
– Prepare your wallet – เตรียมกระเป๋าเงิน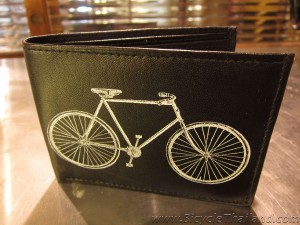 You are probably thinking about how you can make your trip as cheap as possible or how, by spending a bit more money, you can make your trip the best ever. My advice is to hold your wallet strings tight when your face is very loose and loosen your wallet strings when your face becomes tight. What does that mean, you ask? When you're having a good time and enjoying the moment your face will be relaxed, but when you are stressed and worried your face becomes tight. When you feel the stress and worry as a tightness in your face, loosen your wallet strings and buy yourself something, whether it be an ice cream cone, a souvenir, or a lucky charm to give you good luck on the rest of your trip, the experience will distract you just long enough so that you can regain your peace and energy. Oftentimes, while you're having that unplanned stop and unbudgeted treat you will be reminded of the wonderful trip you are on. I paid more than I wanted to for hotel rooms and meals on my trip, but I did so when my face was tight. I needed to eat that meal or stay at that hotel because I had made my heart/mind up that I wasn't going any further on the bike on that particular day. On other days, I have passed up luxurious (expensive) rooms and tourist attractions (with entrance fees) because I was enjoying the ride, and my loose face was curling upwards at the corners of my mouth.
Excerpted from journal entries made by Natt Hamon (ณัฐรีย์ เหมันต์) during her five month ride through every one of Thailand's 77 provinces. Read more about her trip at http://everyprovincechallenge.com
---
Planning a cycling trip in Thailand? Want to remove some of the guesswork when it comes to routes and information? BicycleThailand.com offers GPS route data for touring cyclists that can be used on a GPS device, smartphone, or tablet. These routes can be viewed on your device regardless of internet access during your Thailand cycling adventure. Learn more about our Thailand GPS cycle touring routes.
---