Spring has arrived, and for many riders living in cold climates the season marks the beginning of daily biking opportunities; a perfect time to get the bike and yourself back into shape. Here in Thailand, the arrival of Spring signals the end to the best cycling weather months (Nov-Feb) and the beginning of the rainy season. But, do not be dismayed by the thought of cycling in Thailand during the rainy season. Yes, the rain can be torrential in some areas, but the weather is still very warm and the downpours are often short. Equipment preparation, ride planning, and a little extra patience during this time makes riding in Thailand a year-round possibility.
Know Your Enemy – The rainy season in Thailand is influenced by the monsoon and varies from region to region. Thailand's rainy season can be classified as beginning in May/June and continuing through until mid to late October. For most of Thailand, the wettest months are usually August, September, and October. However, the Gulf Coast of the southern peninsula is affected by the south-west monsoon which can result in heavy rainfall as late as early December.
Before you start your Spring cycling season in Thailand, it's a good idea to make sure that your bicycle is up to the task. Whether your bike has been in storage, or seen daily use over the past several months, NOW is a great time to give it a Spring check up.
Here's a basic check list to get your bike ready for a full Spring/Rainy season of Thailand riding: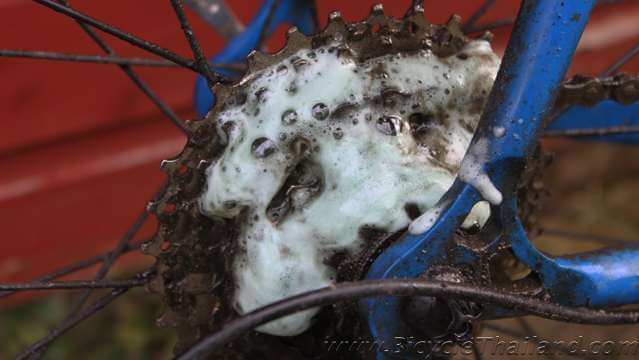 Bike Wash – Before you begin to wash your bike, apply degreaser to the drivetrain in order to remove tough grit and grime. Wash your bike from top to bottom using a mild soap and warm water. Wash your bike in the upright position, as you would ride it. This ensures that water cascades down the bicycle and out from the drain holes in the frame. Washing your bicycle after each and every wet ride during the rainy season will lengthen overall life of frame and components. Once you have allowed sufficient amount of time for the bicycle drivetrain to dry, apply chain lubricant as directed by manufacturer. Can't get your hands on the latest and greatest bike wash kit from your local bike shop? Degrease, clean and lube your bicycle with these readily available substitutes.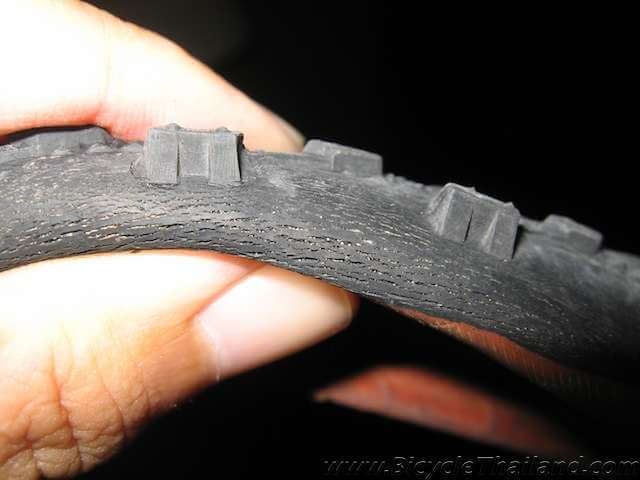 Check the Tires & Brake Pads – Wet weather riding is tough on tires. If your bike tires appear worn or damaged, it would be best to start the rainy season with a new set of rubber. Correct road bike tire pressure and mountain bike tire pressure is even more important during rainy season riding. Brake pads and brake pad surfaces should be checked regularly. You should replace brake pads more frequently during the rainy season to ensure best stopping performance. Road and rim debris can be removed from most brake pads by lightly sanding the brake pad surface with 400-grit sandpaper.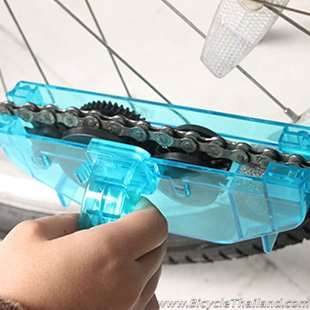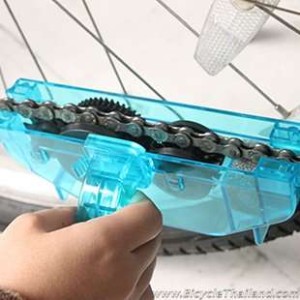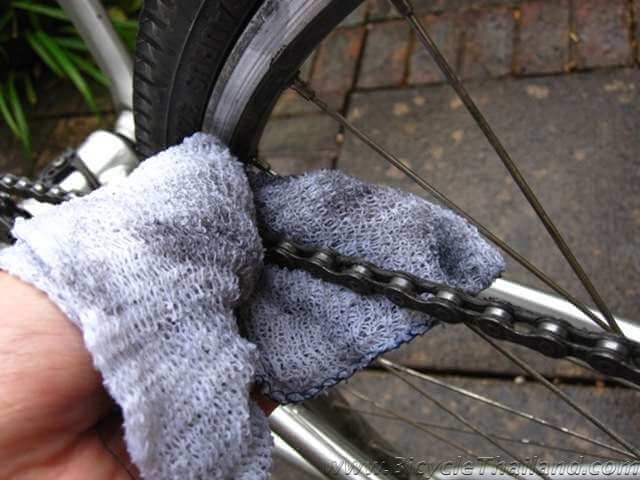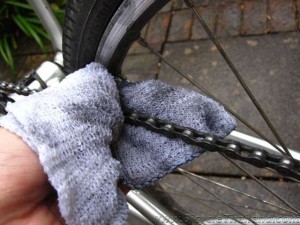 Inspect & Lube the Chain – Check your chain for stretch and wear using a ruler and lining up the one-inch mark with a chain pin. Now look at the 12-inch mark. It should line up exactly with another chain pin. If it's off by 1/16 of an inch or less, no worries. But if it's between 1/16 and 1/8, it's time for a new chain. If it's more than 1/8 off, replace your chain and cassette because a severely worn chain also wears out the teeth of your cassette. If you don't replace them together, the new chain is likely to skip on the old cassette's worn out teeth. Having a proper chain cleaning tool turns cleaning and inspecting a bike chain into an easy and quick process.
Install New Cables/Gear & Brake Tune Up – All cables eventually rust, and all manner of road and trail debris works its way into cable housing, effectively gunking up the smooth functioning of your bike's brakes and gears. There is no way around it folks, the inexpensive cables on your bike make all of the expensive bits work properly. So, replace your bicycle's cables before problems arise. If you're not sure how it's done, go to your local bike shop and have them do it.
Equipment Check – Being prepared is key to surviving a ride during the rainy season in Thailand.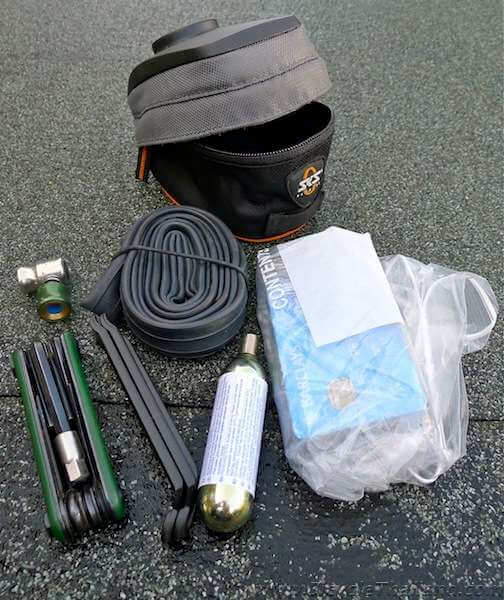 Check that you are carrying everything needed to repair a flat tire. Now, make sure you have enough to repair two flats, because in the rainy season you will get more than your usual amount of flat tires. It's science! In your seat bag there should be a multi-tool to handle minor adjustments. Oh, and how about throwing in a nice little plastic bag or two so that IF you're caught in the rain you can easily bag up electronics. That means your seat bag should contain a spare tube, patches, a pair of tire levers, a small hand pump or CO2 inflator, and a multi-tool. On-road and off-road riding requirements differ slightly – Here are a few suggestions for riders who wear a Camel Bak system. Lastly, you should carry a lightweight rain jacket/cover that fits easily into a jersey pocket. Now, you're ready for Spring in Thailand.
Add Some Bling – Because buying the latest gadget, new component, and silly shiny bit provides just the right amount of motivation to keep us on our beloved bike, through the less-than-perfect seasons, and in anticipation of many more 'High Season' rides to come.