Participating in a group cycling tour is a wonderful way to spend a holiday. A cycling trip, especially one to an area of the world you are unfamiliar with, has the potential to reward its participants with physical as well as emotional experiences and milestones.
Traveling by bicycle independently can be fun, but joining a group may help ease the logistical burden and you may even meet other like-minded individuals who enjoy cycling as much as you do. Commercial bicycle tour companies provide pre-planned itineraries, mechanical and medical assistance, and luggage transport. The peace of mind and convenience of using a commercial bicycle touring company is well worth the extra cost for many travelers. Many of the fears and concerns listed in the chart below can be alleviated by traveling with a professional bicycle tour company.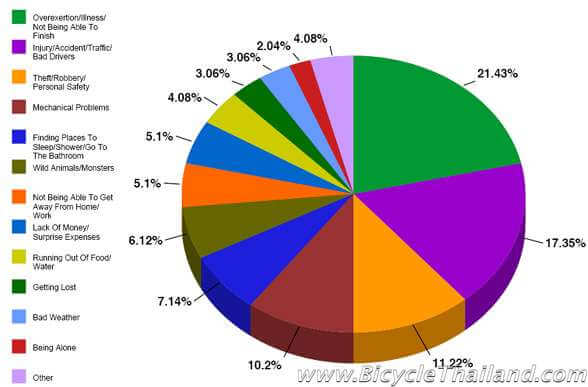 In order to help minimize risk and ensure you have an enjoyable, fun, and memorable experience Bicycle Thailand.com has compiled the following guidelines to help you choose a cycling tour and company that is best suited to your needs.
The three elements that significantly influence all group bicycle tour experiences are:
1.) The People
2.) The Company
3.) Logistics
1.) The People
Stranger danger. Traveling with people you don't know can be very interesting. More often than not, participants on cycling tours will form lasting friendships with other members of the group. On the rare occasion conflicting personalities have the potential to cause strain on the group and/or certain individuals. Environment, individual personalities, and timing demands create a unique dynamic in a group of cyclists who will spend their days riding a bike, eating meals, and if the tour is all-inclusive, many extracurricular sight-seeing activities together.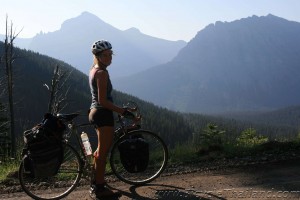 What you can do?
Pay for the single supplement
This little extra cost that is offered by nearly every commercial bicycle touring company will ensure you have your own bedroom and bathroom, eliminating the chance for you to be roomed with someone who snores or keeps different bedtime habits.
Bring a friend or spouse
This is especially important if you're traveling in area you are unfamiliar with. Having at least one person on the bicycle tour that you can rely on to support you and boost your confidence to try new and adventurous things could make all the difference.
Ask about demographics of the group
There is no harm in asking a commercial bicycle touring company about the makeup of the group that you'll be joining. Joining a group with a larger number of participants who are all different ages and of different marital status makes for a more dynamic trip, full of lively, educated, and humorous interactions. Age is rarely a good indicator of cycling ability so do not rely on this one factor to determine the general physique of the group you'll be joining.
2.) The Company
The capabilities and professional backgrounds of bicycle touring companies vary greatly. Be sure to ask prospective suppliers about the following:
Their history
How long has the tour company been in business?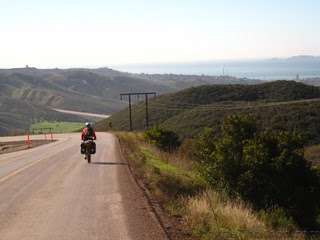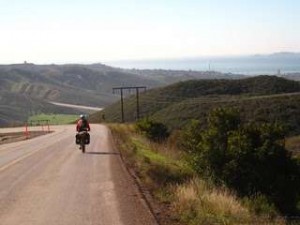 How long have they been operating tours in the area/country where you intend to use their services?
How many times have they done the bicycle tour that you intend to join?
There is nothing wrong with joining a tour that is a brand new offering from a well-established company. But, joining a brand new tour from a company that has been in business for less than one-year, and appears to have little to no experience facilitating other tours in the same area/country should raise a red flag.
Staff
Does the bicycle tour company hire and train their own staff? Is the company you're in contact with use other subcontracted companies to run their tours? This practice is far more common with international tours.
References
Ask to see comments from previous participants that have used the company you are considering. Ask to see any feedback previous participants have left about the tour that you intend to take.
3.) Logistics
Support
Ask the tour company about support level specifics. Luggage transport, sag vehicles, maps/itineraries, and roadside assistance are all examples of support provided by commercial bicycle touring companies. If the tour company gives these kind of details on their website it shows that they are thinking ahead by answering the questions asked of them by past and future customers.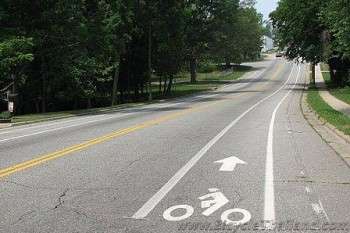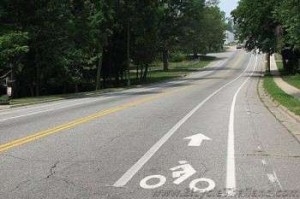 Difficulty level
Know what you're capable of and don't feel embarrassed when asking about daily distances, terrain, and the availability of riding in a support vehicle if needed. If you're joining a trip with a friend or spouse make sure that you choose a tour that is suitable for the rider with less cycling ability.
Food and lodging
Ask the bicycle tour company about these two very crucial factors that have the ability to make or break a cycling trip. Don't get too demanding; most companies are not going to email you with a complete listing of meal items for every day of the trip. Knowing what fashion of dining facilities (hotel restaurants, roadside eateries, tent with tables, etc.,) and the general type of cuisine available could give you a good sense of what to expect.
Now go and book that cycling tour and have a wonderful trip. If you're interested in taking a cycling tour in Thailand please visit our BIKE TOURS INDEX page where we've compiled a comprehensive list of commercial bicycle touring companies by region/province. Find more information about many of theses companies on our FEATURED TOUR COMPANIES page.
---
Planning a cycling trip in Thailand? Want to remove some of the guesswork when it comes to routes and information? BicycleThailand.com offers GPS route data for touring cyclists that can be used on a GPS device, smartphone, or tablet. These routes can be viewed on your device regardless of internet access during your Thailand cycling adventure. Learn more about our Thailand GPS cycle touring routes.
---