Travel by bicycle? Around one country or around the world. EVERYBODY can do it.
People are always surprised when I explain my trip around Southeast Asia by bicycle. They ask if I really did it, especially after they see the bicycle I used. They say things like, "You rode around Southeast Asia on THAT Fu**ing bicycle?"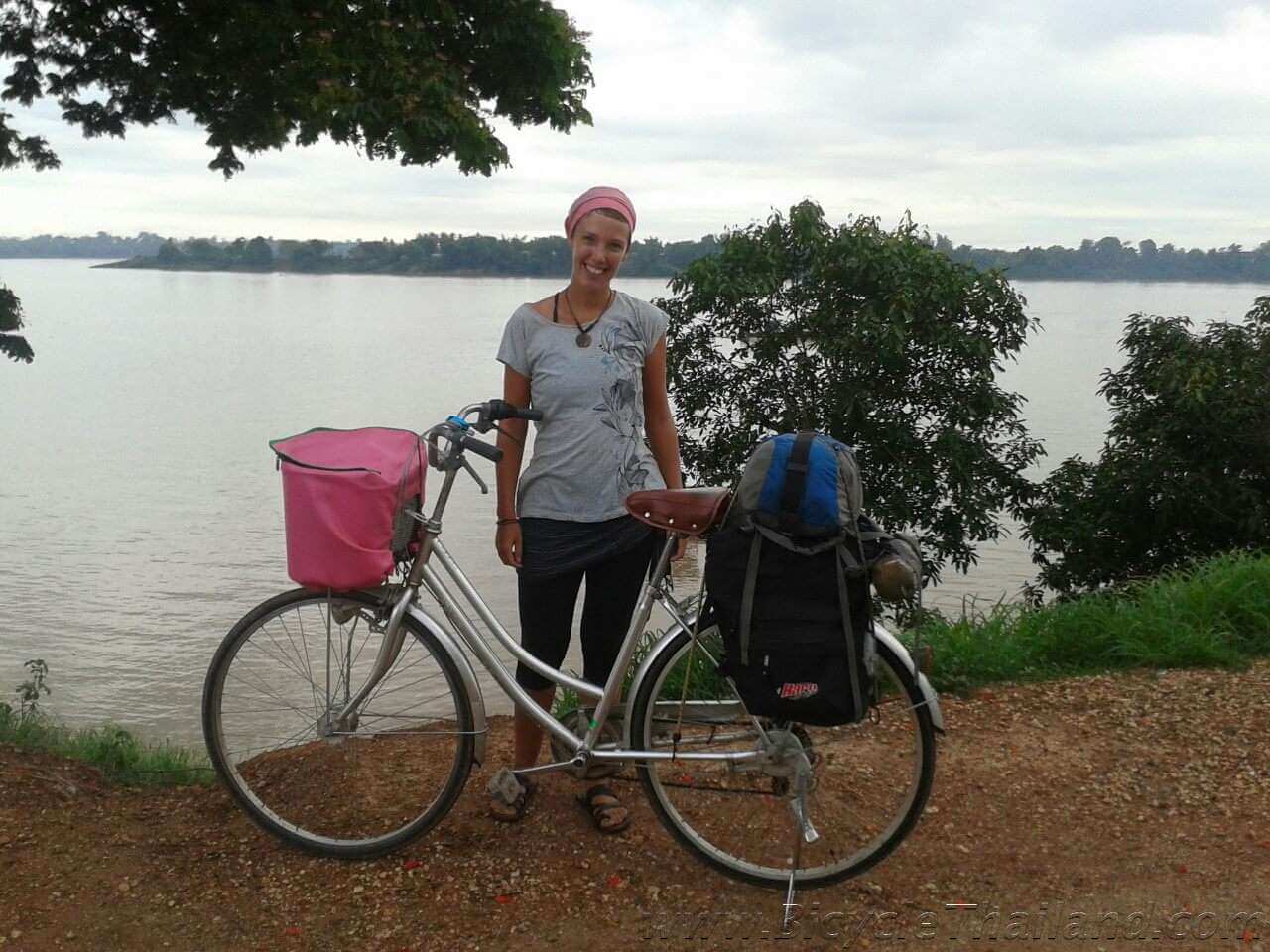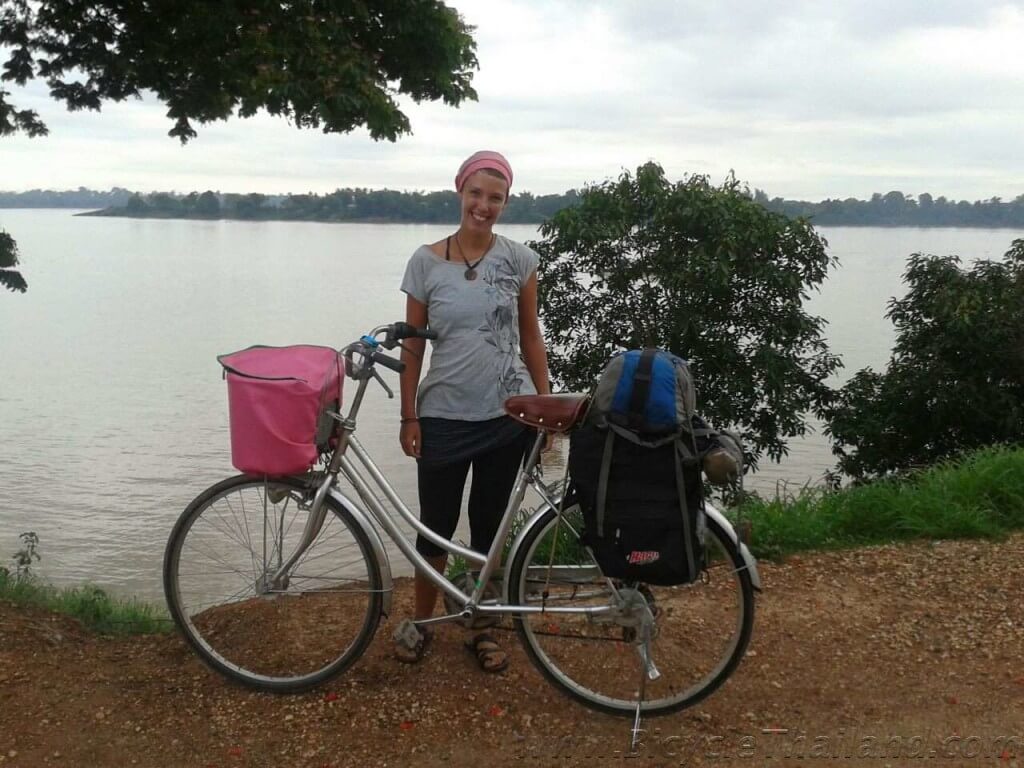 I shrug these kinds of questions off. I know what I have done, and I know that the exact same questions they ask, when asked by the people I encountered on my trip, became empowering statements of hope and possibility.
When a young Cambodian girl said to me, "So, me too, one day I could travel with my bike all around the world?" She had been cycling alongside me for a few kilometers on her way back from school. Often in Cambodia I had children cycling with me, asking me questions. At first they looked at my bicycle and laughed, and asked me where I was going. Their eyes filled with delight when I told them I was cycling to another city, another country. "You have the same bicycle as me and you can travel that far!", they would exclaim. The realization evident on their faces as they marveled at the same style of bicycle that carried them to school and back was also capable of delivering them to far off places and adventures previously perceived to be out of their reach.
Who am I to unwittingly deliver such a message?
I am a woman in her thirties, not too sporty, and certainly without any experience in traveling by bicycle before coming to Southeast Asia.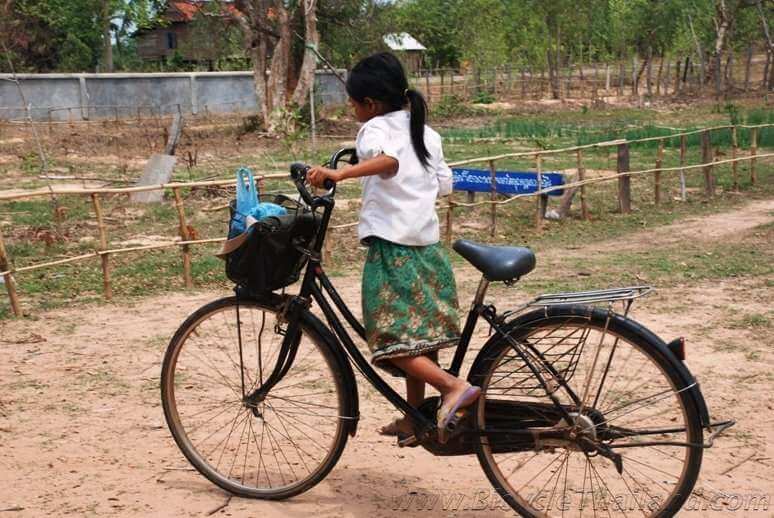 I arrived in SE Asia like most people, with a backpack and a plan to travel freely for six months, going wherever the mood took me. After three months, I became bored with what I call the 'touristic way' of traveling; taking LONG bus trips, bargaining with countless Tuk-Tuk drivers, and negotiating discounts (unsuccessfully) for accommodations and sightseeing attractions. So, I decided to continue my adventure by bicycle. I purchased a second-hand (tenth-hand?) bicycle with six gears in Siem Reap for 50 dollars. Finally, I would be free to determine where and when I would start and stop my day, and I would have the chance to see and experience the places I was passing through, atop a bicycle.
The price of the bicycle was not the only factor in my decision to purchase it, there was certainly more reasons for me to choose this type of bicycle. First, the bicycle I chose has big wheels, 700c, or some places call it 28 inches. This was a good choice because I am quite tall and in Asia it is sometimes difficult to find a bicycle to fit my size.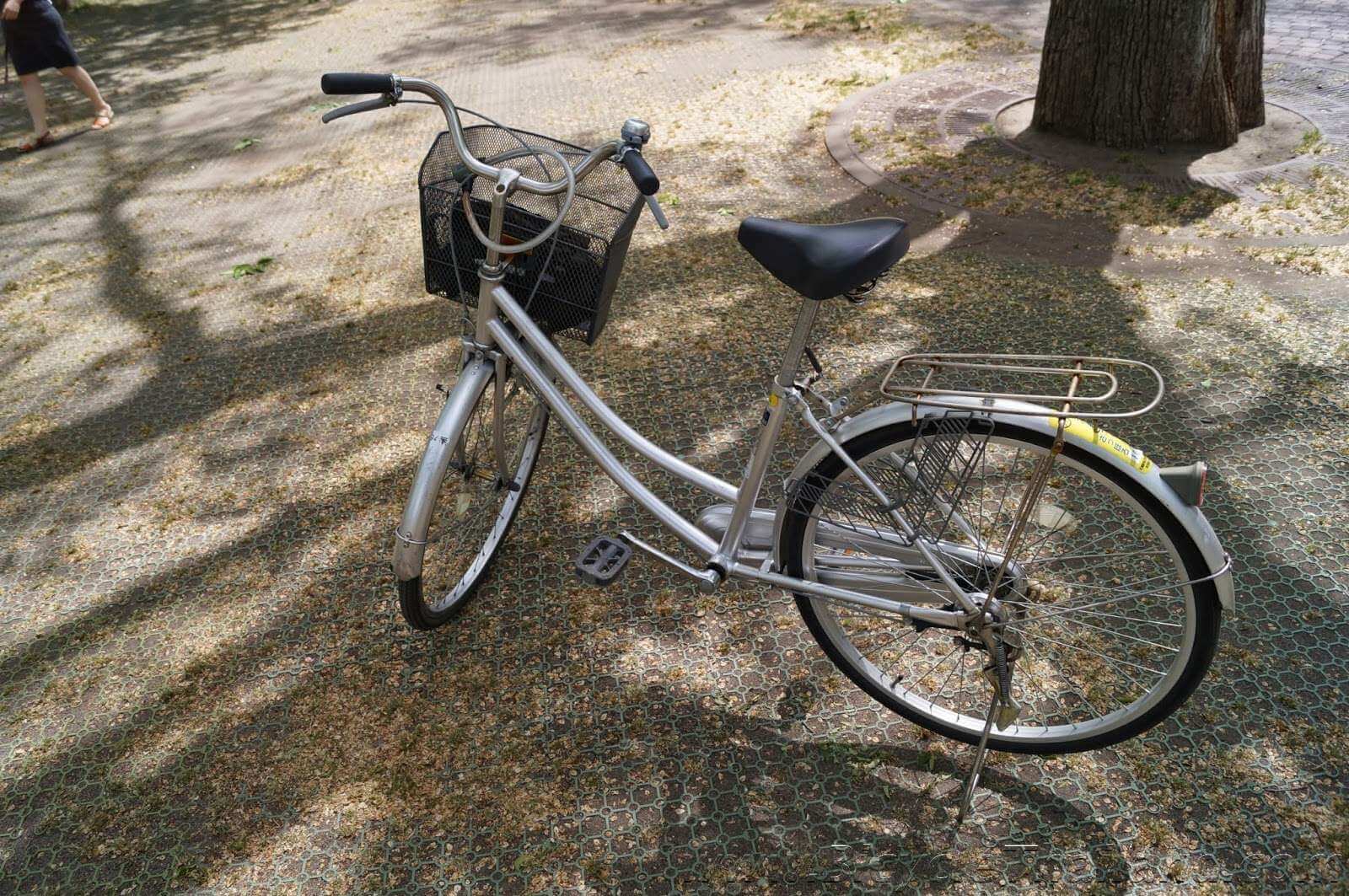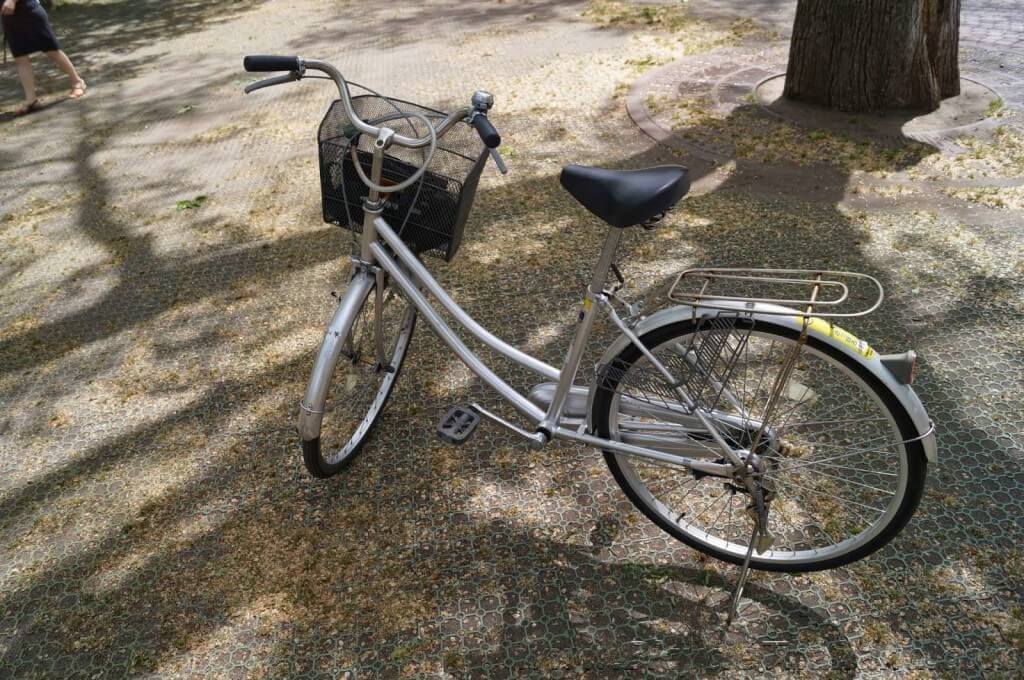 Also, I wanted to have a bicycle with some gears. I knew having a bicycle with only one gear would make my trip more difficult. The bike I chose had six gears, not too many to become a mechanical problem, and just enough to get me over the hills. So, it was perfect for me. In Cambodia, there were many Chinese-made bicycles available, but I was sure that I wanted to buy a Japanese bicycle, or something of similar quality. And finally, the most important part of my bicycle decision was that I wanted to sit straight up on the bike when pedaling, so that I could enjoy the view. When I found the perfect bike that met all of my demands I was delighted when the seller offered me the option to change the saddle. I chose a really comfortable one and then purchased a big front basket, with a nice pink cover to keep my belongings dry, and two small bags to fasten on the rear rack of the bicycle. I ended up giving my backpack to a friend in Siem Reap. My backpacking days were over and I was now embarking on my bikepacking adventure. I was completely ready and the total bill for bicycle and added accessories was only 90 dollars.
You are a woman, it will be dangerous!
How many times did I hear this? Too many. How many times did people try to convince me that it was not a good idea to travel alone as a woman? Too many.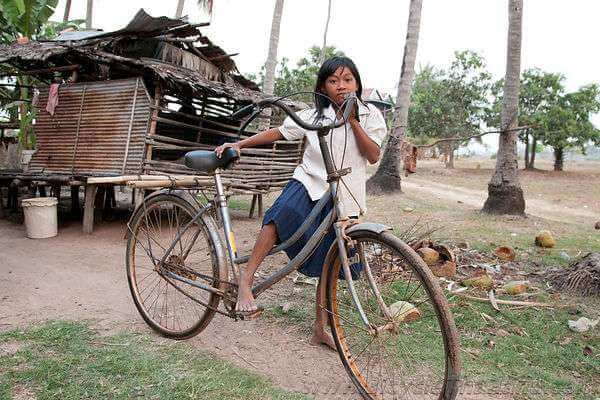 After a few months on my bicycle trip, I had ridden through Cambodia, Laos, and Thailand without incidence. Does that mean I didn't remain conscious of a few rules of my own while on my bicycle trip? No, of course not. My first rule before setting out was that I would not be sleeping in a tent alongside the road somewhere. Most of this decision was based on personal comfort, because it is so easy to find inexpensive guesthouse accommodation in SE Asia, where a nice shower and bed awaits, rather than be uncomfortable, and more vulnerable, in a tent. My pink basket cover also made me approachable yet invulnerable while cycling during the day because I figured no one would do something bad to a young woman with a pink basket on her bicycle.
A bike trip like this MUST be planned ahead?
Not really. When people asked me this question along my trip I explained how I had not arrived to SE Asia prepared to do a bike trip. I had arrived to do six months of backpacking, and had never done any amount of long-distance cycling ever in my life. When I decided to turn my SE Asia trip into a bicycle adventure I went online and did a little bit of information gathering, mostly ideas about where to stay and what routes to take. I did buy a paper map in Cambodia and considered what roads to travel on, first confirming on Google Maps that those roads really did exist. Getting a paper map was a good idea, but not for the reason I originally thought.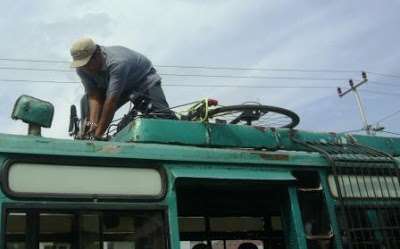 The paper map I bought was not up-to-date so it did lead me astray a couple of times, but the paper map did help me to communicate with local people and show them where I had come from and to where I was going. The map was a conversation starter and it led to many wonderful interactions along the way.
I came to many wonderful revelations after my SE Asia bicycle trip. I came to understand that the journey is more important than the destination, and that you do not need to bring many things with you in order to enjoy yourself. I came to see that food and water and bike repair opportunities are everywhere when you take the time to ask the local people. I learned that everyday conveniences can still be used on a bicycle trip, such as the time I became tired and simply flagged down the next bus that came along the road. A man helped me put my bicycle on the bus and I recovered my energy while going to the next town.
You are riding from Vientiane to Luang Prabang! The way is long and the road is terrible.
I didn't make my trip to show that I could cycle thousands of kilometers on crazy roads, in bad weather. No, I just made my trip because I love cycling, I love to travel, slowly, I love to be free to change my plans. When I see a sign that says there are beautiful waterfalls somewhere off of the path I am taking, I want to be able to go to that place and enjoy it for myself. I want to interact and meet people along the way; people I would never meet while sitting on a bus, or in a plane. Being on a bicycle lets you travel this way, and sometimes forces you to change your plans, in a good way. Like the time in a small Cambodian village where I had stopped to have a drink of water. I was sitting, thinking of where I could find water and an old Cambodian man approached me and asked me, "Do you speak French?" I replied, "Yes, I do." Then he smiled and said, "Do you have time for a cup of tea?"
---
Planning a cycling trip in Thailand? Want to remove some of the guesswork when it comes to routes and information? BicycleThailand.com offers GPS route data for touring cyclists that can be used on a GPS device, smartphone, or tablet. These routes can be viewed on your device regardless of internet access during your Thailand cycling adventure. Learn more about our Thailand GPS cycle touring routes.