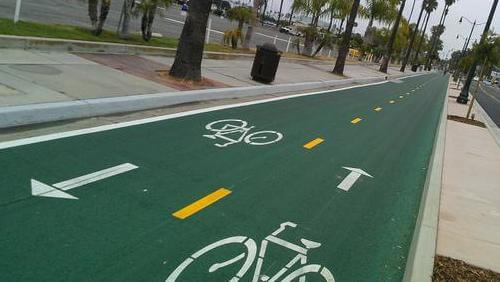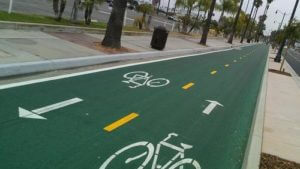 The project is situated in the central region area of Thailand. The department of rural roads is almost ready to start building next year (2017). The design plan for this project began at the end of 2015 and is scheduled to finish at the end of this year (2016). The department of rural roads will then prepare the budget to build the bicycle lane in 2017.
This bicycle lane will pass through 5 provinces of Thailand, which are Pathum Thani, Ayutthaya, Ang Thong, Singburi, and Chai Nat for a distance of 184 kilometers. Once completed, it will be the longest bicycle lane in Asia.
This bike lane will start from TU Sports Center (also known as Asian Games outdoor stadium), Thammasart University Rungsit campus GPS – N 14.067950, E 100.598875 and ends at Chaophraya Dam, Sanpaya district, Chainat province GPS – N 15.158978, E 100.179740. The route will pass through many tourist attractions such as Bang Pa-In palace, Panancheung temple, ancient city, Phrasrisan Phet temple (world's heritage city) in Ayutthaya province, Chaiyoworavihan temple, Khunintapramun in Ang Thong province, Ampawan temple and Phranornchaisri temple in Singburi province.
There will be parking areas for small and big vehicles with resting areas for the cyclists every 5-10 km. Also along the route will be shops, restaurants, bicycle repair shops and Thai massage services every 15-20 km.
Pisak Jitwiriyawasin, director-general department of rural roads, said to Prachachat business news they have changed the design of this route to include lanes for cars and other vehicles to run alongside the bike lane. The reason for this is because the route will pass irrigation canal roads between Singburi province to Chainat province, so they will change the design and build more useful roads.
The important thing is this bike lane will use asphalt rubber at a thickness of 5 cm. Natural rubber will be used in road surfacing material for the bike lane which has higher surface grip and greater safety during the wet rainy season. Another reason for this is to support the rubber plantations and fit within the guidelines of government policies. When the design plan is finished, they will use the budget to build the design in 2017, starting from Chaopraya Dam, Chainat province to Singburi province for the distance of 46 km and then build the rest in 2018.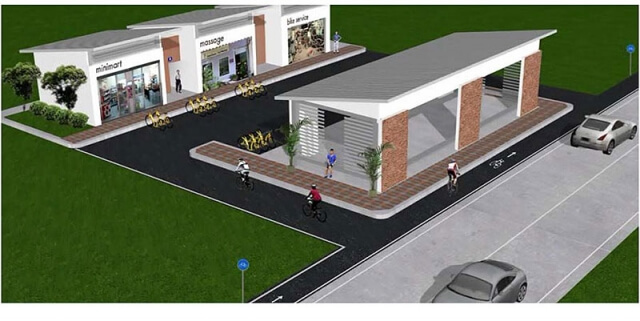 The 184 km route is separated between the following departments:
Departments of rural roads 126.179 km
Department of highways 50 km
Local government organizations 10 km
The design plan for Chainat province and Singburi province areas at a distance of 72.14 km is completed. Ang Thong province area design plan at a distance of 18.405 km and Ayutthaya province area at a distance of 15.809 km are both 90% ready and the design plan for Pathum Thani province at a distance of 8.024 km is 70% ready.
The department of highways and Pathum Thani local government office have added 11.8 km more bike lane distance to the Pathum Thanni and Ayutthaya province section. They are planning to design and build a tunnel under the railroad in this area.
When this bike lane is finished, people can use it to exercise and it will help to support travel and tourism in 5 provinces where there are many historical sites.
The private organizations from lower northern provinces such as Uthai Thani, Phichit, Nakhon Sawan, and Kamphaeng Phet have suggested in the meeting of joint committees on the 22nd of January, 2016 to extend the bike lane from Chainat province to Bung Boraphet, Nakhon Sawan province for the distance of 170 km.
Arkom Termpittayapaisit, minister of transportation and communications, attended the meeting of joint cabinets on the 26th of January, 2016 to discuss restoring the Bung Boraphet plan and to have more bike lanes appointed in this project plan. The decision to go ahead with these new proposals is yet to be made.
Original article posted on February 5, 2016 at Prachachat News
---
Planning a cycling trip in Thailand? Want to remove some of the guesswork when it comes to routes and information? BicycleThailand.com offers GPS route data for touring cyclists that can be used on a GPS device, smartphone, or tablet. These routes can be viewed on your device regardless of internet access during your Thailand cycling adventure. Learn more about our Thailand GPS cycle touring routes.