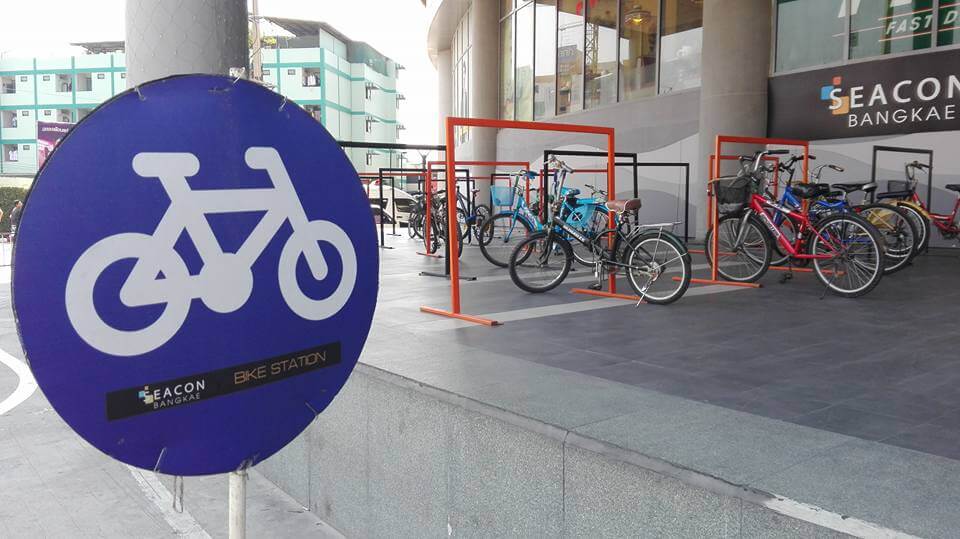 There seems to be a trend in Bangkok that has malls playing host to 'bicycle markets' where bike shops, brand distributors, and even individuals rent a booth or floorspace and hawk their cycling-related wares to the city's seemingly endless drove of shoppers. One of the nice side effects of these markets is the noticeable increase in designated bicycle parking areas that are popping up at some of the larger shopping malls in the city.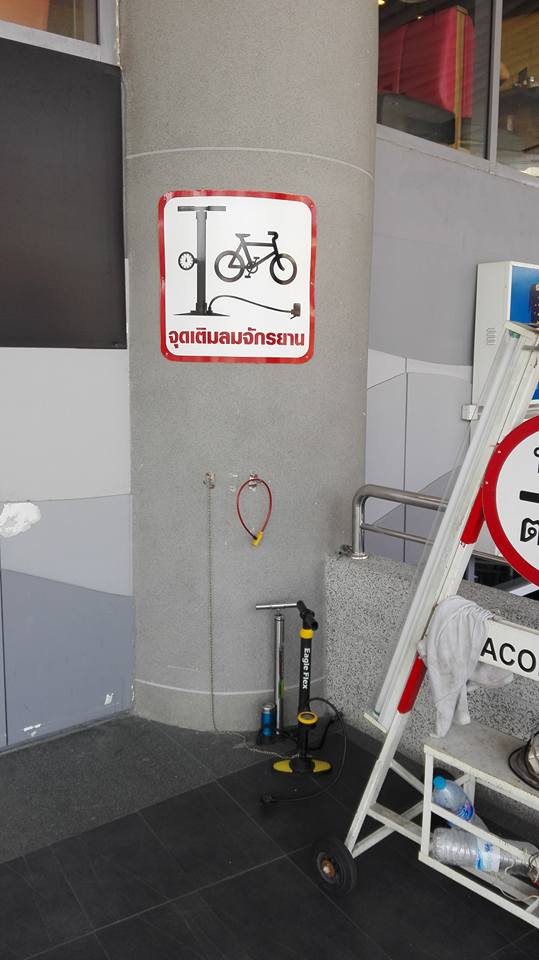 I recently reported on the newly finished bicycle parking area at Central World in Bangkok and am happy to say that another shopping mall, Seacon Bangkae shopping center in Bangkok, has followed suit.
Seacon Bangkae hosted a bicycle market over a four day period in June of 2015, and the Seacon Square mall in Ayutthaya put on a ten day event in September of the same year. A Seacon spokesman said that the Bangkae bicycle parking area was created to cater to the needs of shoppers arriving by bicycle.
The bicycle parking area is in a separate area from where automobiles park, it is covered so that customers can avoid foul weather, and the area allows for easy entrance into the mall. The area features several steel racks where bicycles can be locked securely.
Parking is free of charge, and there are even bicycle tire pumps available for use if needed. The raised parking area is accessed via a small, steep ramp which, admittedly, is a better option than stairs but its design prevents riders from cycling their bikes up or down. Hopefully, this new parking area will provide cyclists living in reach of Seacon Bangkae one more option to safely and securely leave their two-wheeled friend while they get a bit of shopping, or movie watching, done.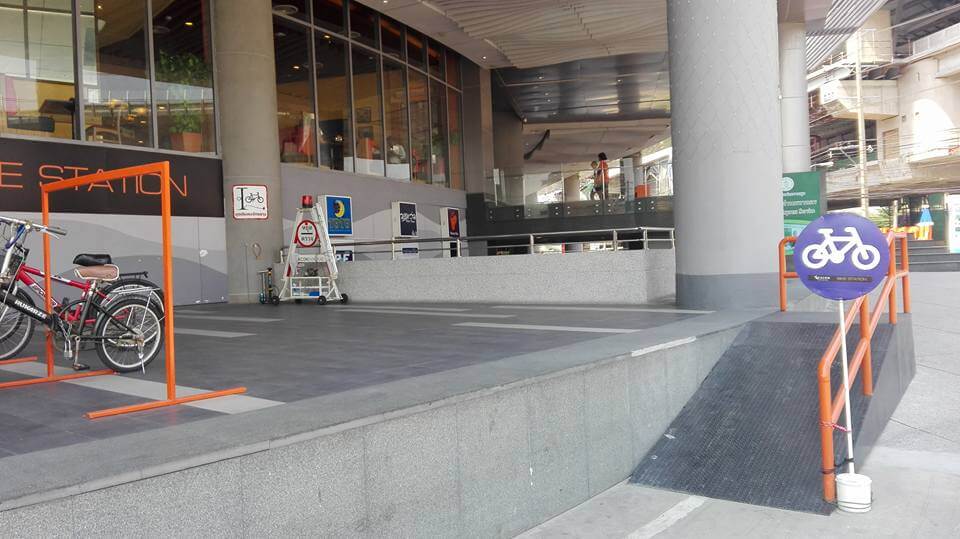 We applaud Seacon Bangkae for creating a designated bicycle parking area that will allow cyclist customers and Seacon Bangkae employees the same level of security and peace of mind afforded to those patrons who arrive in automobiles.