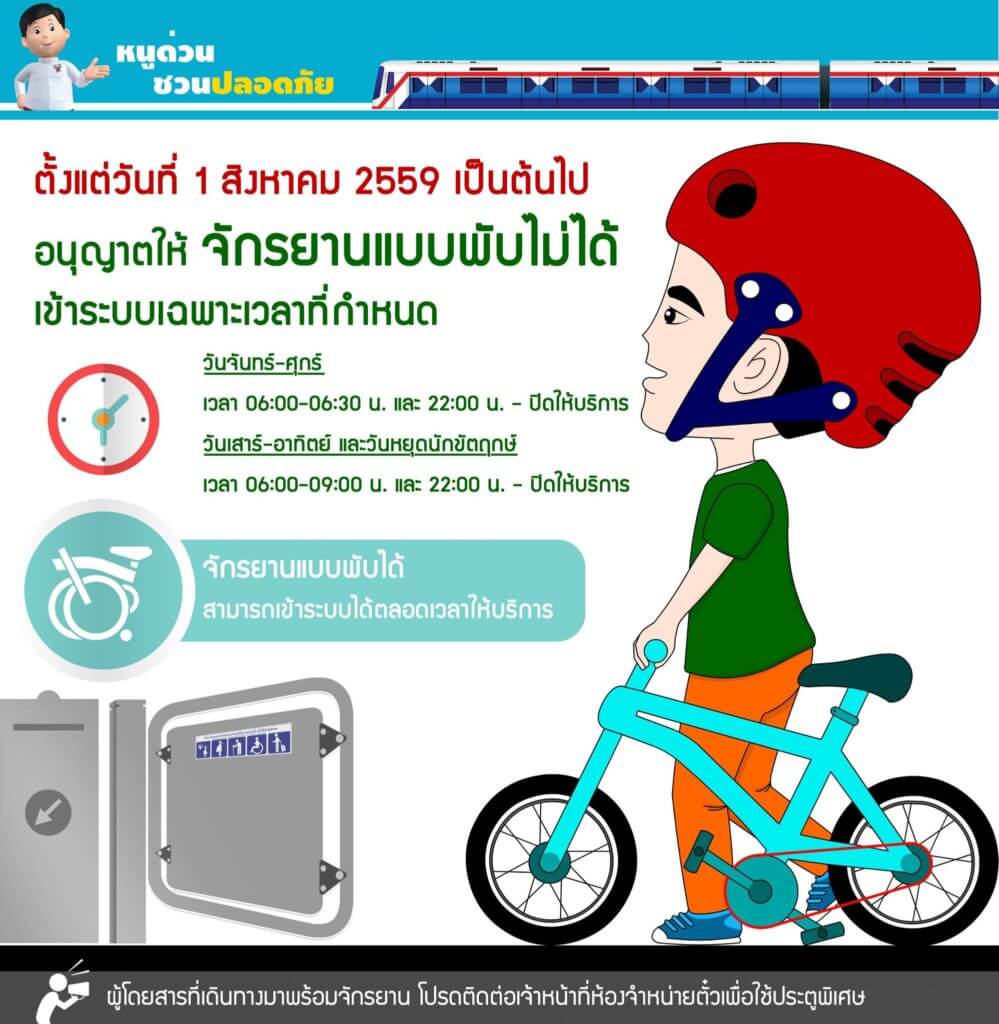 On the 1st of August, 2016, Bangkok's BTS stations will allow bicycles on the trains which are not folding bicycles, during the times listed below:
Monday-Friday
Morning time from 06:00-06:30 am and evening time from 10:00 pm – close hours
Saturday-Sunday and public holidays
Morning time from 06:00-09:00 am and evening time from 10:00 pm – close hours
**Folding bicycles are allowed on BTS stations at all times**
(For all passengers who travel with bicycles please contact staff at ticket office for using the priority door)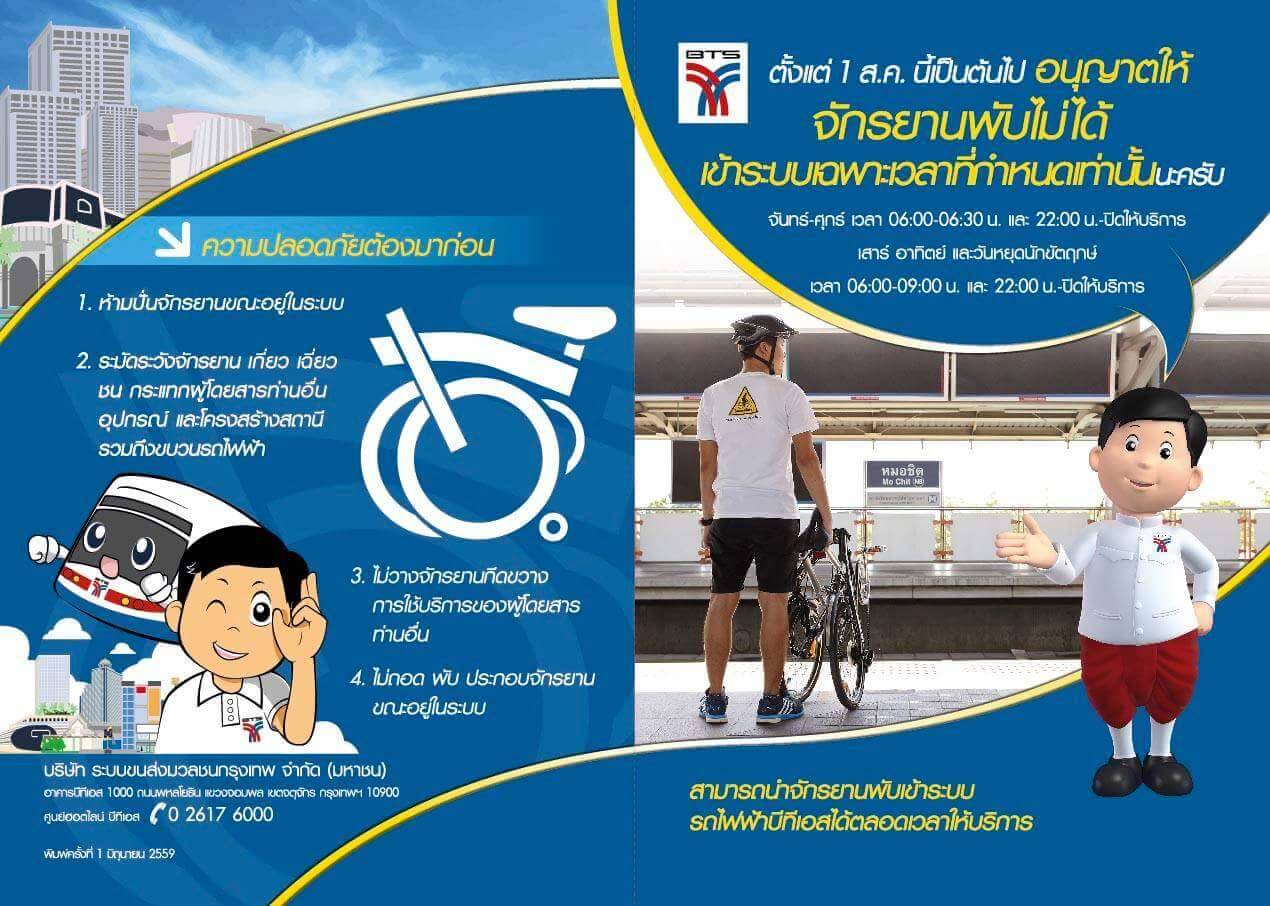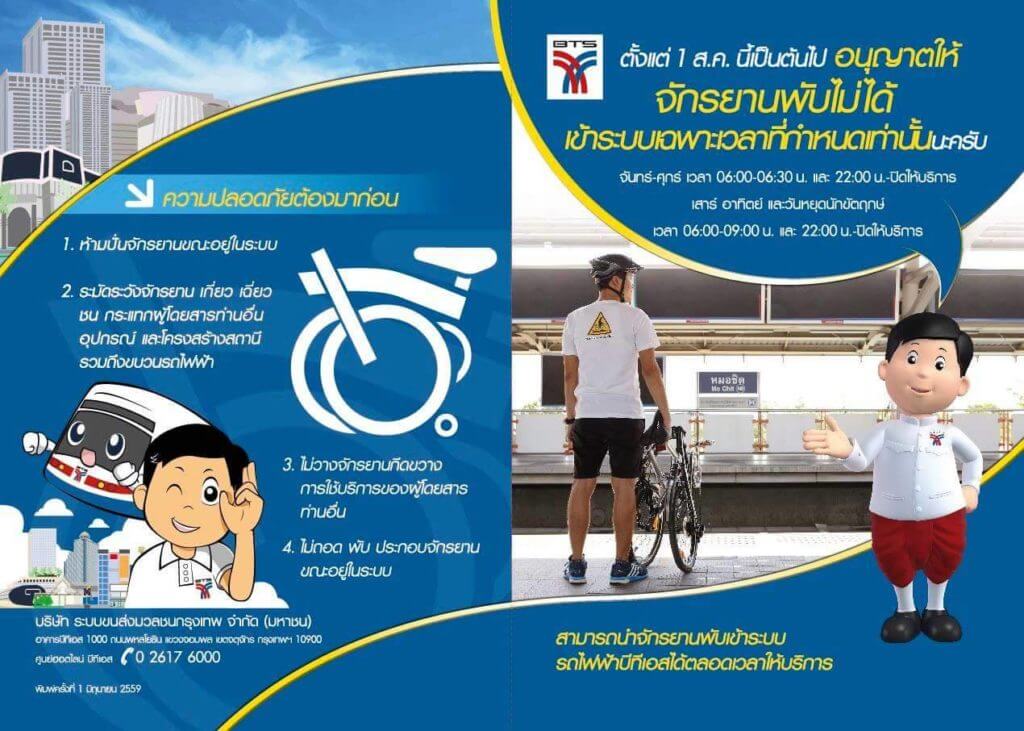 Safety First
Do not ride bicycles on the train.
Be careful while bringing bicycles onto the train not to disturb other passengers or damage any equipment on the BTS stations.
Do not put bicycles where they will obstruct other passengers.
Do not separate bicycle parts or fix bicycle on the train.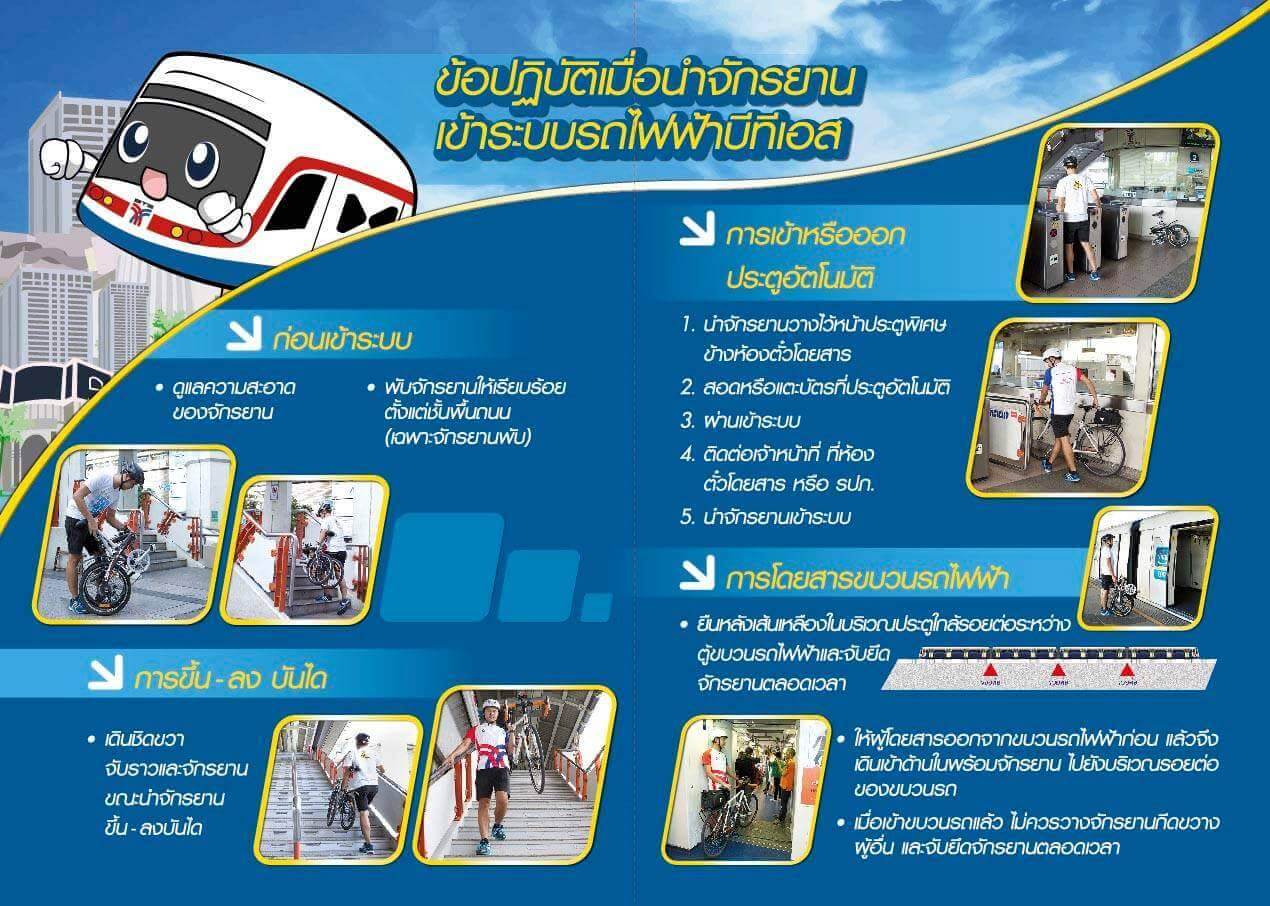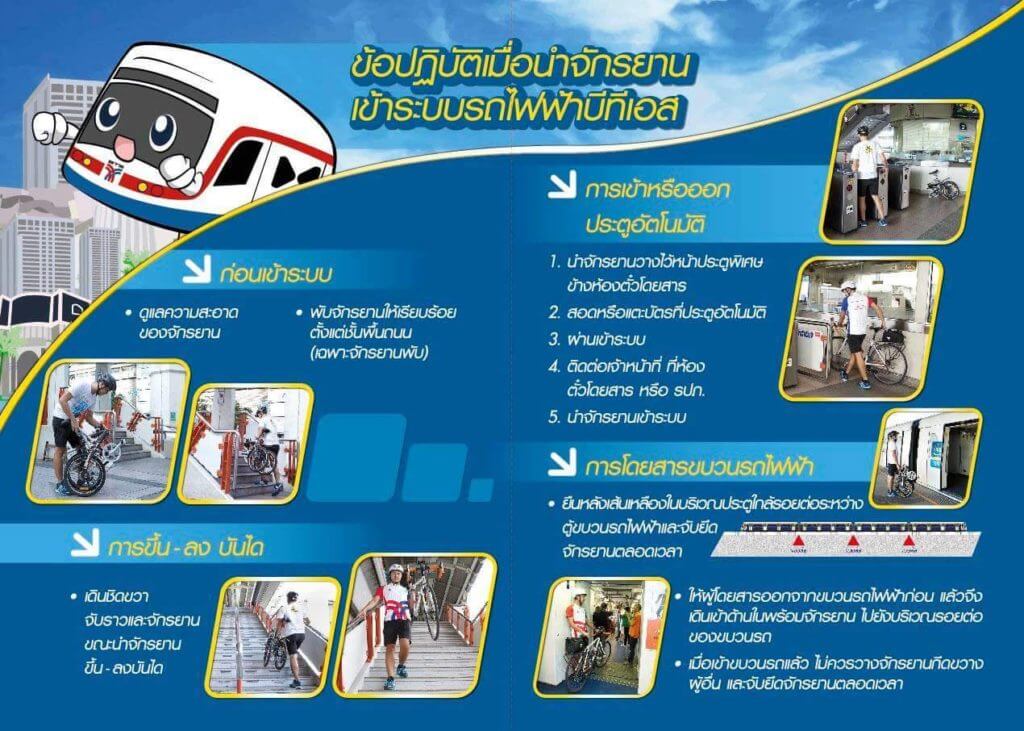 How to bring bicycles onto the BTS stations
Before entering
Bicycles must be clean
Store bicycles neatly (only folding bicycles)
Walking up the stairs and walking down the stairs
Walk up and down the stairs on the right side
Entering and exiting automatic doors
Put bicycles in front of the priority door (next to ticket office)
Put ticket through the automatic door
Enter through automatic door
Contact staff at ticket office or security guard
Enter with bicycle through priority door
Getting onto the train
Stand behind yellow line between carriages and hold bicycles at all time.
Let other passengers get out of the train first, then bring bicycle to the area where the 2 carriages join. Stay with your bicycle until you wish to exit.
Do not obstruct other passengers with your bicycle and always hold bicycle at all times.