370km Chiang Rai – Wiang Law – Phu Lungkha – Phu Chi Fa – Chiang Rai Thailand Bicycle Touring Route

---
Route: 370km Chiang Rai – Wiang Law – Phu Lungkha – Phu Chi Fa – Chiang Rai Thailand Bicycle Touring Route
Download and view the route by clicking here (.kml format)
Download the route by clicking here (.gpx 500 track points-for older low capacity GPS units)
Download the route by clicking here (.gpx 4680 track points-for newer high capacity GPS units)
Length: 370km
Configuration: Loop
This great bike ride was part of the Tour of Mekong 2009, arranged by Chiang Rai Cycling Association and sponsored by the Tourism Authority of Thailand. We did this ride on mountain bikes although it's all on road. However some of the uphills are so steep that a road bike with two sprockets on the front gears (eg mine) would probably not have low enough gearing to get up the hill. Later I plan to add an extra sprocket to the front and revisit this route with my road bike. Total time for this ride was 4 days, with overnight stay at Wiang Law (homestay), Phu Lungkha (tents – but there is also bungalow accommodation), Phu Chi Fa (guesthouse). As you can see from the pics, a lot of this ride is at cloud level or above which makes it a lot cooler than the normal Thailand bike riding.
Here is a Google Earth image of the route –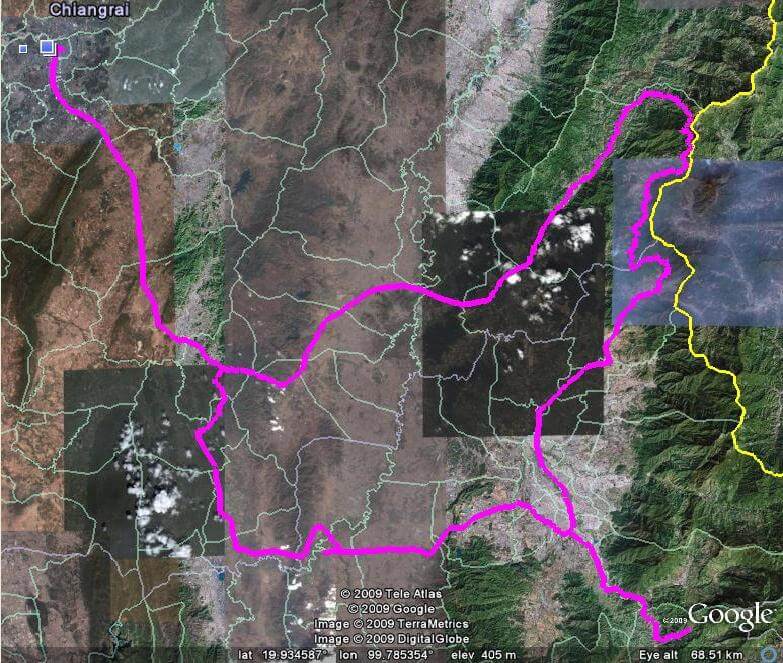 Here are some pics from this great ride (thanks Richard) –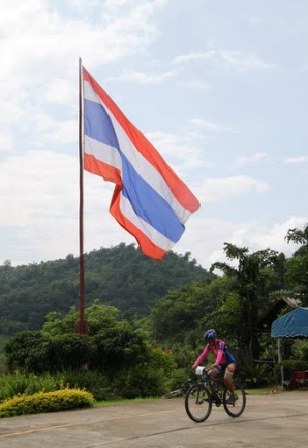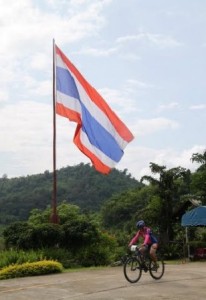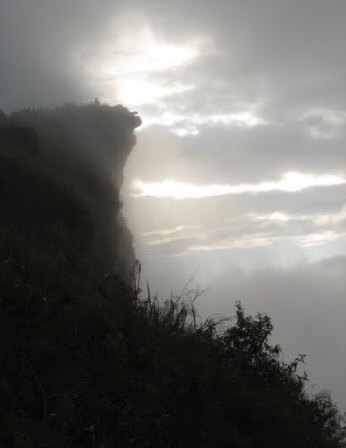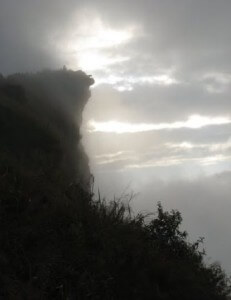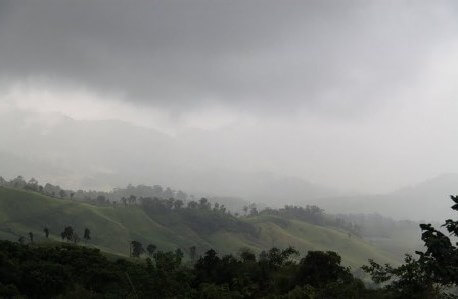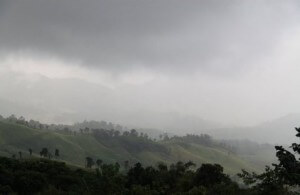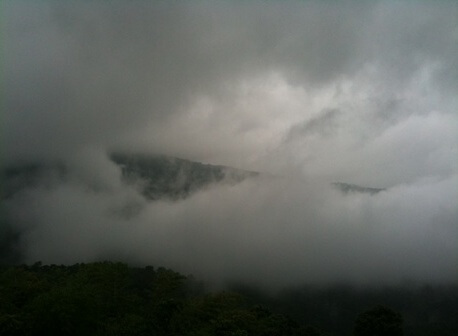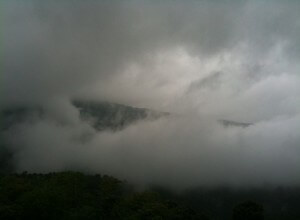 ---
Planning a cycling trip in Thailand? Want to remove some of the guesswork when it comes to routes and information? BicycleThailand.com offers GPS route data for touring cyclists that can be used on a GPS device, smartphone, or tablet. These routes can be viewed on your device regardless of internet access during your Thailand cycling adventure. Learn more about our Thailand GPS cycle touring routes.
---