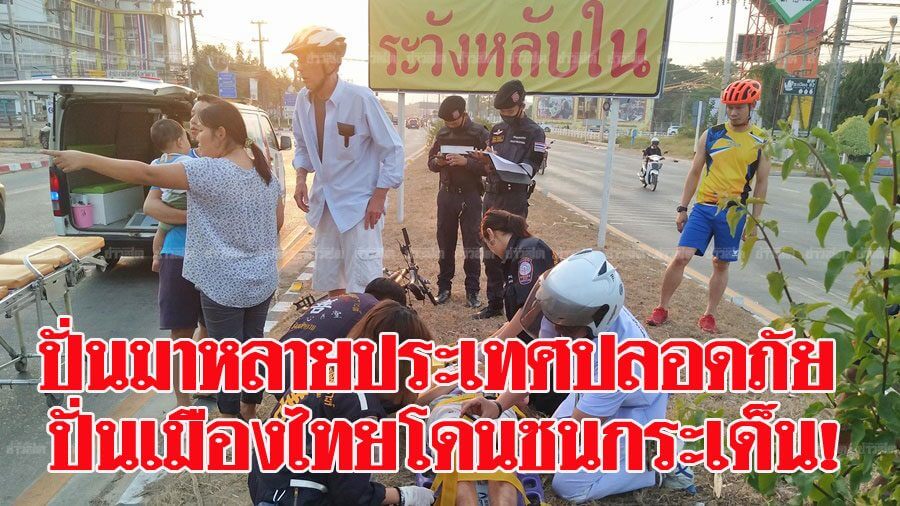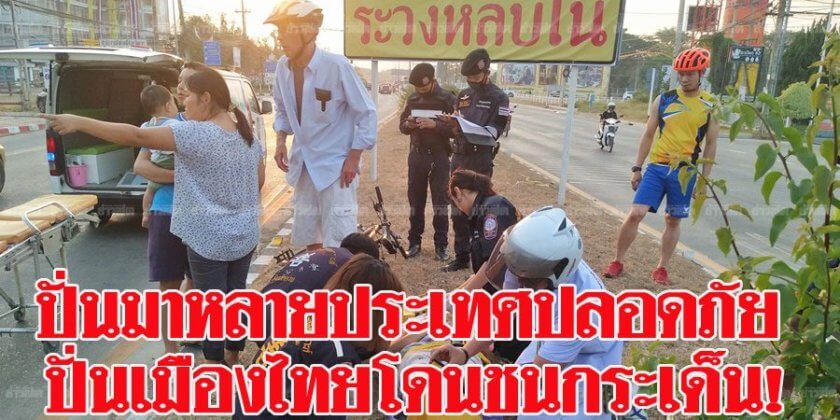 A Volunteer English Teacher was hit by a car While Riding Her Bicycle in Mae Sod Thailand
On February 15th, police officers in Mae Sod, Tak province received an accident report that a foreign woman had been hit by a car at the T-junction in front of Mae Sod local government office. The woman had a serious injury on her head and body due to the accident.
The victim was Susan Titlestone, age 75 from Canada, a volunteer English teacher for disadvantaged children at the border between Thailand and Myanmar (Burma). At the scene, the victim was laying next to a broken black bicycle with a cut on her head and scratches on her body.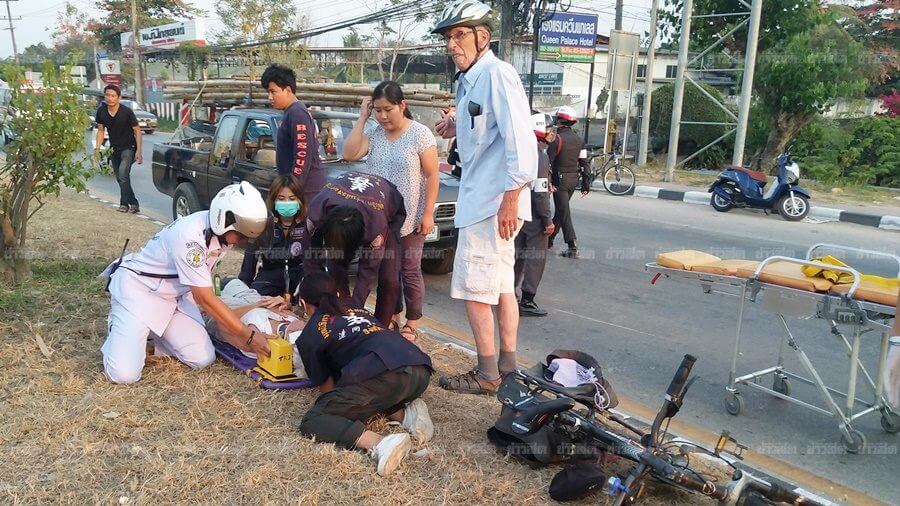 The investigation found that Miss Susan was riding her bicycle back home from teaching, when she arrived at the scene where a Nissan pickup truck, registration no. 420, hit her at high speed and caused her serious injury. The investigation also found that she regularly rode her bicycle in different countries for a long time until the incident when she was hit by a car in Thailand. The police officers sent her to the hospital as soon as they arrived at the scene and she was reported in safe condition soon thereafter. Further investigation of at the scene led to the driver being prosecuted by law.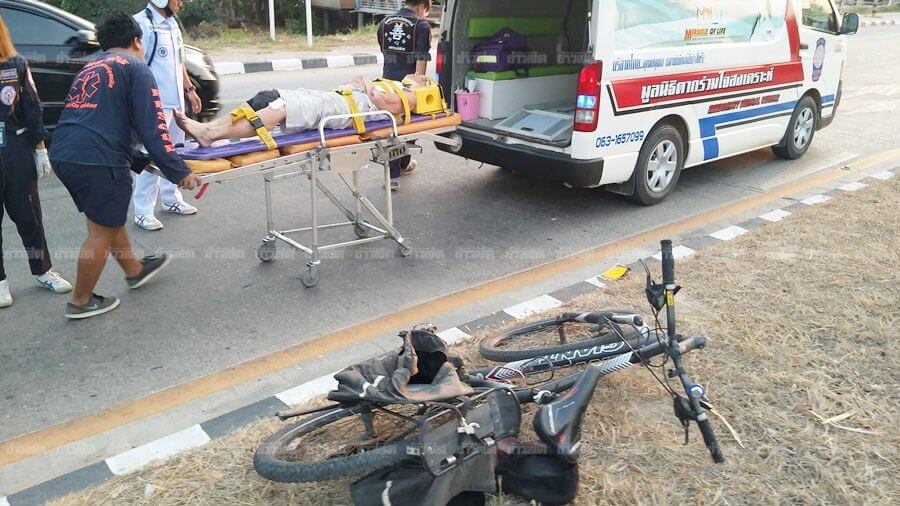 Original article posted on February 15, 2018 at KhaoSod.co.th