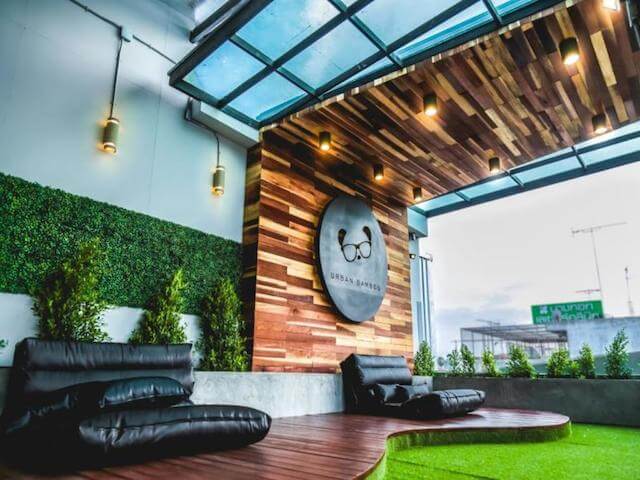 Urban Bamboo, a bicycle friendly hotel in Nakhon Ratchasima (Korat)
Sometimes when I travel by bicycle in some unknown cities, I like to check in advance where I could sleep. After a long day, I do not want to spend so much time looking around for nice accommodation. A few days before my recent trip to Nakhon Ratchasima, also know as Korat, I checked on the Internet and found Urban Bamboo Hotel with the perfect motto on their website : "When two wheels are more tempting than one car, rent a bike or take a city jog in downtown Korat".
Of course, I don't have to rent a bike, I have mine, but I saw the pictures of their rooms and discovered they have some with bicycle lanes painted on the walls. 600 Baht for a double room with breakfast, I just booked the room.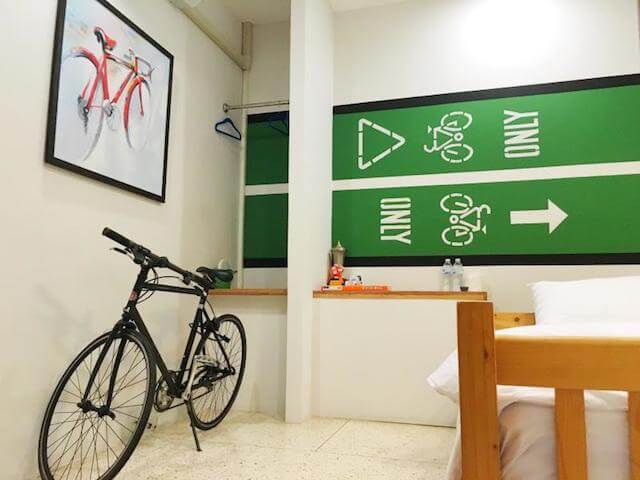 I discovered the hotel and my room with not only the bicycle lanes but also a bicycle in the room so that I could keep riding while watching TV! I didn't use it because I prefer to ride on the street but I found the idea was really great. As a bonus, on the bed table they have some magazines and books about cycling in english. They also have other rooms with other sport themes: running room, basketball room etc.,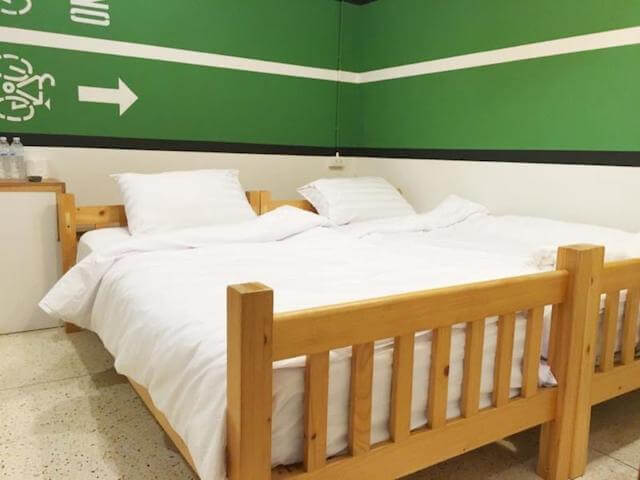 The hotel opened in 2016 and is probably the most modern hotel in the city at this price range (advance reservations are a good idea as the hotel is becoming more and more popular). The place is clean and right in the center of Korat, featuring free Wi-Fi, a restaurant, a shared kitchen, and a terrace on the rooftop perfect to enjoy a beer with a nice view of the nearby temples. Not far away from the hotel, you have the night market and plenty of street food stalls and restaurants, bars and coffee shops.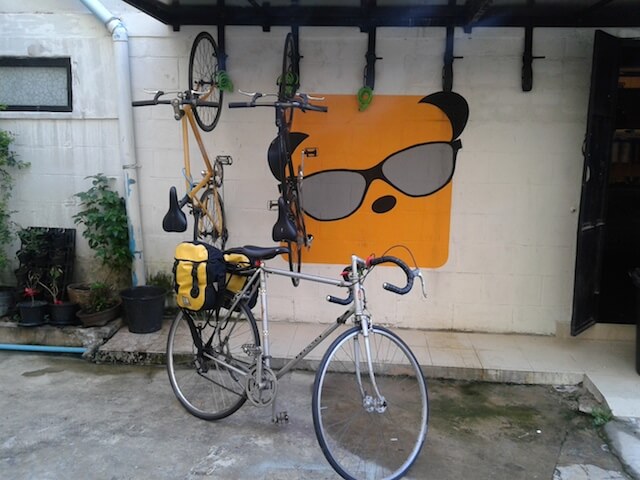 Bicycles can be parked at the back of the hotel in an area sheltered from the rain and they also have some bicycles for rent, which are a good option for the people who arrive here without their bicycle but who want to discover the city by themselves.
Address: 111 Vatcharasarid Alley, Tambon Nai Mueang, Amphoe Mueang Nakhon Ratchasima, Chang Wat Nakhon Ratchasima (Korat) 30000
Tel: +66(0)95-073-0820 or +66(0)44-268800
Email: contact@urban-bamboo.com
Web: https://urban-bamboo.com/