The Tour of Friendship R1 2015 began on Saturday, May 2 with a 7-kilometer Individual Time Trial (ITT) on Utthayan Road, Nonthaburi province. Because ToF organizers were unable to secure the use of the green cycle path around Suvarnabhumi airport, due to unforeseen circumstances that were no fault of their own, the first stage of this year's race used the closed loop venue known locally as Aksa road. Regardless of the route, the one aspect of the race which seems heavy on the minds of many competitors is the extreme temperatures that are anticipated over the next few days. Return riders who have done the Tour of Friendship in previous years know that the Thai heat in May can mean the difference between finishing well and finishing well done.
As in every edition of the race there are many return riders competing, some having come for as many as six or seven years. The Tour of Friendship R1 road cycling race has certainly etched a place for itself on the early spring race calendars of many amateur and semi-pro individuals and teams in Asia.
Competitors in seven different categories completed the first of five stages, shaking off the jet lag and turning out some impressive times on the clock despite the sweltering 39+ temp. Riders were released at 30-second intervals beginning at 9 a.m. with the Men Open category. Individual times were determined by chip timing system, managed by Sportstats.asia.
There are 7 CATEGORIES of riders competing in Tour of Friendship R1 2015: Men Open, Men age 30-39, Men age 40-49, Men age 50-59, Men Master, Ladies, and Juniors.
Time Trial specific bikes were not allowed in order to level the playing field for those competitors traveling from overseas who find it difficult to bring two bicycles to the event. However, riders were allowed to use clip-on aero bars, aero helmets, and disc wheels for Stage 1.
All 7 categories of riders successfully completed the 7-kilometer course by 11:15 a.m. at which time they were treated to lunch with ice cream under a large shade tent which arrived just in the nick of time.
Top 3 places in each category for Stage 1: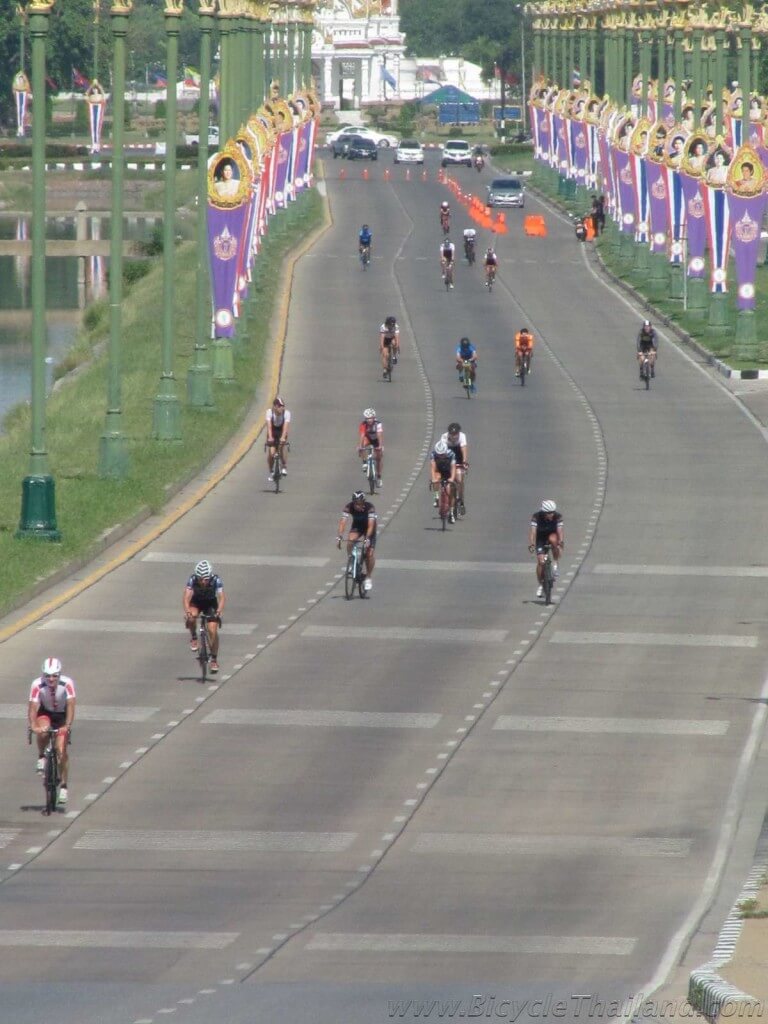 Men Open
1. Kyosuke Takei – 9:01.247
2. David Christenson – 9:03.564
3. James Butler – 9:08.647
Men 30-39 years
1. Mike Fiechtner – 9:27.562
2. Barrett Damian – 9:38.442
3. Nick Swallow – 9:38.681
Men 40-49 years
1. David Wilkins – 9:25.674
2. Clinton Leong – 9:26.799
3. Craig Green – 9:34.779
Men 50-59 years
1. Ralph Sigg – 9:47.825
2. Steven Wong – 9:49.386
3. Jens Ostergaard – 9:49.396
Men Master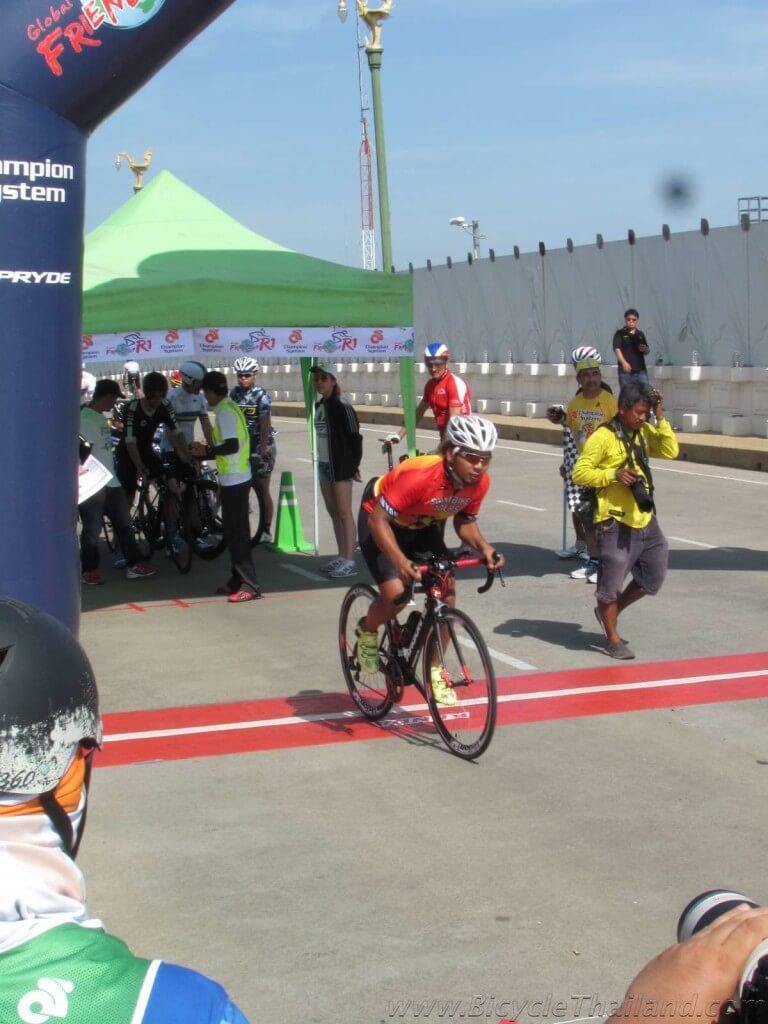 1. Tinsley Janes – 10:21.765
2. Kiichi Ikeda – 10:38.996
3. Tony Aspell – 10:53.631
Ladies
1. Eri Yonamine – 9:55.604
2. Elizabeth Hodges – 10:28.385
3. Sarah Clark – 10:46.372
Juniors
1. Nur Aiman Bin Mohd – 9:40.582
2. Firoz Loh – 9:54.270
3. Nathaniel Wallis – 10:26.845
View complete list of Tour of Friendship R1 2015 Stage 1 results for all categories
View additional Tour of Friendship R1 2015 Stage 1 photos on the BicycleThailand.com Flikr photostream
View STAGE 1 photos from Craig Sheppard
The Tour of Friendship R1 2015 will continue with Sunday's Stage 2, a 107-kilometer ride around Ayutthaya district. Read STAGE 2 report here.
Hotels used by the Tour of Friendship R1 2015 – Nonthaburi Palace Hotel, Nonthaburi – Classic Kameo, Ayutthaya – Kantary Hotel, Kabinburi.