Top Mountain Bike Touring Experience in Thailand's Savanna (2 nights, 3 days). Thung Salaeng Luang National Park includes a prominent area of grassy plains. The entire park is 1,262 square kilometers.
This trip takes riders through 3 locations on the plains: Thung Nang Paya, Thung Non Son, and Thung Salaeng Luang.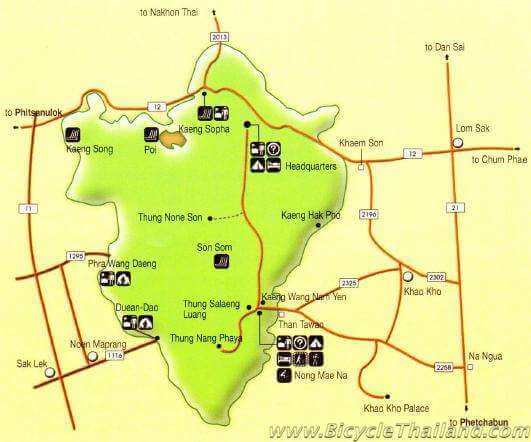 This route takes riders from Phitsanulok town into the national park where they can camp for 2 nights. From the campsite location riders head out on daily loop rides (there is also a 40km point-to-point Jeep/Mountain Bike Trail) that traverse the nicest cycling areas of the national park and pass through some of its most beautiful scenery.
Day 1: Starting in Phitsanulok town, ride past the park headquarters to see the Kaeng Sopha sandstone waterfall. After stocking up with provisions at Camp Son, pay a visit to the B.N. Orchard Farm to see the agrotourism project. You should also consider a visit to the Si Dit Waterfall for a cool swim before proceeding on to the Nong Mae Na Ranger Station. There you will find a spot to pitch your tent and enjoy a wander around the campground.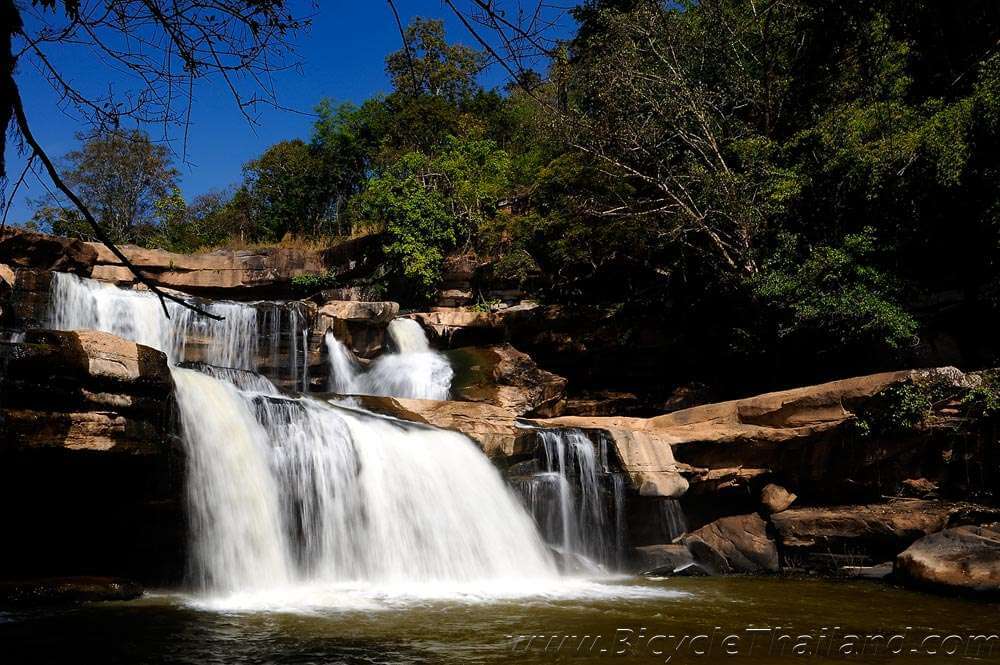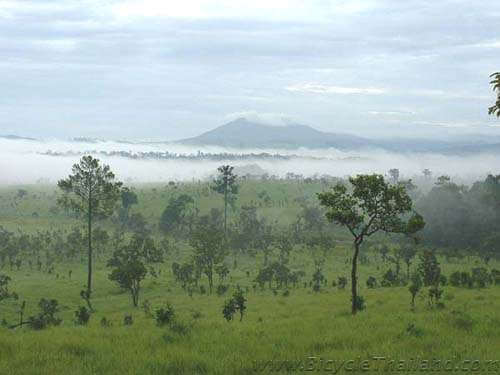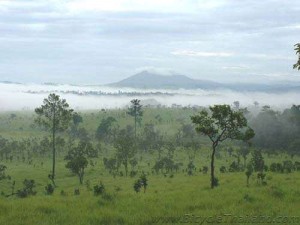 Day 2: Best to wake up early, get your tent packed up and head off down the red dirt road, experiencing the green vistas of the Thung Salaeng Luang grasslands and pine forest. If you go quietly you may see some of the amazing variety of birdlife that thrives in the area. The route will then begin to climb through various forms of evergreen and mixed deciduous forest, giving a variety of trees and plants and levels of shade. During the rainy season this part of the route may be a little uneven, however this is the best time to find the White Curcuma flower in the Zingiberaceae family flourishing on the grassland.
Day 3: Wake up and enjoy the morning fresh fragrance of the pine forest and prepare something warm to drink, for the temperature may be a little cool. Take a ride around Thung Nang Phaya before returning to Nong Mae Na Ranger Station along the same route.
What is there to do in Thung Salaeang Luang? Read a review of the park here.
Visit the Thai Forestry Service Booking website to check prices for camping.