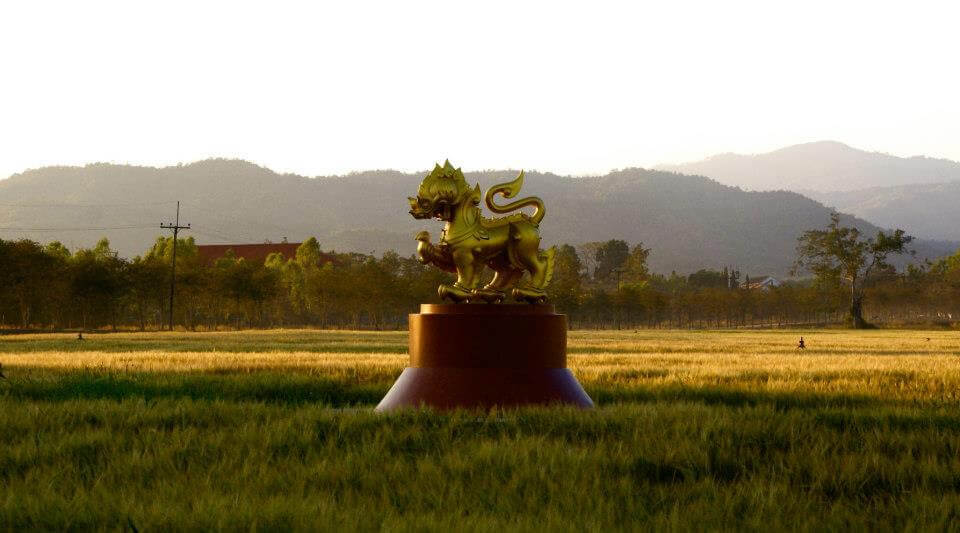 The Singha Tour of Chiang Rai 2014
October 28 – November 2
6 days, 7 stages
Postponement notice,
The organizing committee of "The Singha Tour of Chiang Rai 2014" has sadly decided to postpone the event to a more suitable date next year.
This has been a difficult decision but it has been done for various good reasons and in order to provide an even better quality event in the near future.
The new date will be announced soon. We would like to apologize for any inconvenience.
Postponing or cancelling an event is not something AMA has done in the past and we did it really in a case of force majeure.
Thailand is preparing to welcome the most accomplished field of top amateur cyclists and cycling teams from around the world for the Singha Tour of Chiang Rai 2014, set to take place October 28 through November 2.
The Singha Tour of Chiang Rai 2014 is the largest to date road cycling event in Thailand and is being set to become one of the top amateur races in Southeast Asia. The 2014 inaugural event promises a strong field of international riders and teams as well as being the showcase event for the recently formed Singha-Infinite cycling team. The extensive network of cycling routes which have been designated for this year's event are in excellent condition and have been specifically chosen to provide competitors with a memorable and exhilarating challenge.
GC Prize Money
$6,500 USD (200,000 Thai Baht)

"Each year, our goal is to make the Singha Tour of Chiang Rai the best possible road cycling event in Thailand, and I believe with the strong support of our sponsors, like Singha Corporation, we are producing an absolutely unprecedented type of road cycling event in the region," said Serge Henkens, executive director of the race and manager of Active Management Asia (AMA) Events. "We are eager to bring our background of extensive years of sport event organization to bear on this event in order to create a professional, safe, and fun multi stage road cycling race in Thailand."
The Singha Tour of Chiang Rai 2014 will feature 6 days with 7 stages of racing. Teams and individuals will be battling for victory across more than 600 kilometers of mountainous northern Thailand terrain in and around Chiang Rai province. Riders will tackle the epic climbs of Phu Chi Fa and Doi Tung whilst cycling through ancient and iconic mountain regions known to the world as the 'Golden Triangle' and the 'Lanna Kingdom.'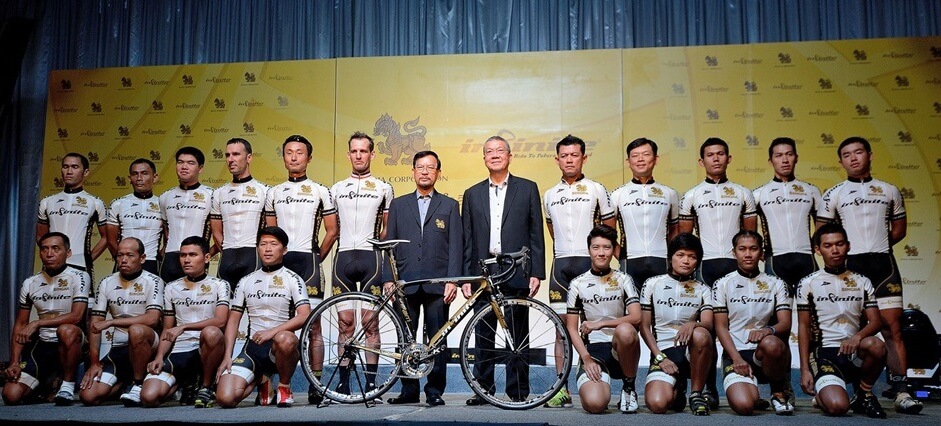 The 7 stages of the Singha Tour of Chiang Rai 2014
Stage 1: Rolling hills around Chiang Rai – 130km
Stage 2: Time Trial climb to Doi Tung – 12km
Stage 3: Mae Fah Luang to Chiang Rai – 80Km
Stage 4: Circuit race 5 laps in Chiang Rai – 125km
Stage 5: Chiang Rai to Phu Chi Fa – Mountain stage (3,000m ascent) – 125km
Stage 6: Rolling hills around Chiang Rai – 130km
Stage 7: Criterium at Singha Park
In addition to the stages of the official race, the organizers are setting aside one particular day's stage when cycling enthusiasts can sign up and come out to ride the same route as the Singha Tour of Chiang Rai 2014 competitors. The 6th stage on Saturday, November 1st will be open to all those riders who wish to give the day's course a try. This special day's stage can be ridden on a mountain bike or a road bike and is being limited to the first 1,000 riders to register.
The official hotel of the Singha Tour of Chiang Rai 2014 is the renowned Dusit Island Resort. The resort is situated alongside the Mae Kok River with beautiful views of the surrounding area and is well known for its hospitality and luxurious accommodation. The Dusit Island Resort will serve as race center headquarters, providing all competitors and guests with sumptuous accommodation, meals, race sign-in, and daily awards ceremonies and race briefings.
The last and final stage of the race will be held amidst the beautiful surroundings of one of northern Thailand's most photogenic destinations, Singha Park. Singha Park is a well known eco-tourism location in Chiang Rai province. Singha Park has provided a natural backdrop to numerous Thai television and cinema productions as well as being the central venue for annual Farm Festival and Mountain Bike Thailand Open events graciously hosted by Singha Corporation. The Criterium at this venue is sure to provide competitors and spectators alike with an unforgettable experience. A final 'night under the stars' gala dinner and awards ceremony will be held at Singha Park on November 2nd.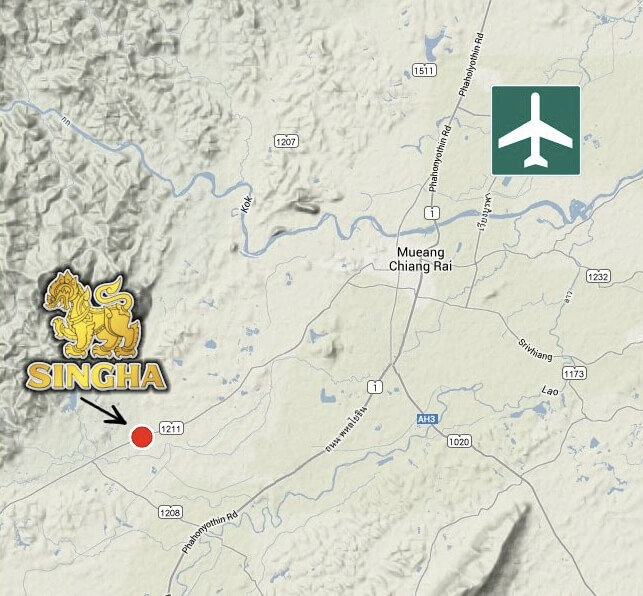 Entry Fees:
• $765 USD (25,000 Thai Baht) on or before Sept. 8
• $925 USD (30,000 Thai Baht) from Sept. 9 until Oct. 20
• 15% discount for teams of 5 or more riders
Entry fees include:
• All meals
• All transports/transfers
• Official race jersey
• Award ceremony gala dinner
• Athlete race backpack
• Daily massage for athletes
• 6 days and 7 stages of first class racing
• Transfer from Chiang Rai airport
For more information: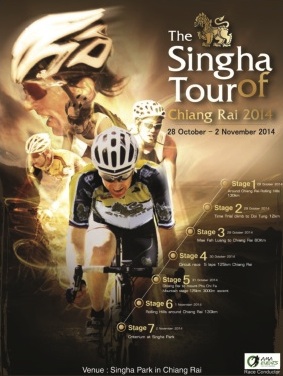 info@active-asia.com
www.ama-events.com
About the Singha Tour of Chiang Rai
The Singha Tour of Chiang Rai 2014 is a Tour de France-style cycling road race created and presented by AMA Events that will challenge the top local and international amateur cyclists and cycling teams to compete for several consecutive days on a demanding course that traverses northern Thailand's scenic highways, back roads and mountain passes. Rider registration (and more information) for the Singha Tour of Chiang Rai 2014 is now available at www.ama-events.com.
Excerpted details from AMA Events – "The Singha Tour of Chiang Rai is open to all amateur cyclist both in solo or teams. There will be a different start time for all age groups each morning. The open category level is comparable to elite amateur level in Europe. Dinner at the official hotel every evening is included in the entry fee as we want all riders to attend the daily briefing delivered at the dinner area."
"Being a rookie, just a bike addict or a very serious racer, this race is for you. Experience what it is really like riding like a pro. From October 28 until November 2, a peloton of amateur cyclist enthusiasts will be immersed in the world of cycling for 6 unforgettable days. You will eat, breath and sleep cycling. With professional level event organization including medical teams, mechanical support, rolling road security, film crews, and of course, massages, riders will enjoy one of the most spectacular and scenic cycling terrain in the world in beautiful and exotic Thailand. Riders of all levels are welcome."