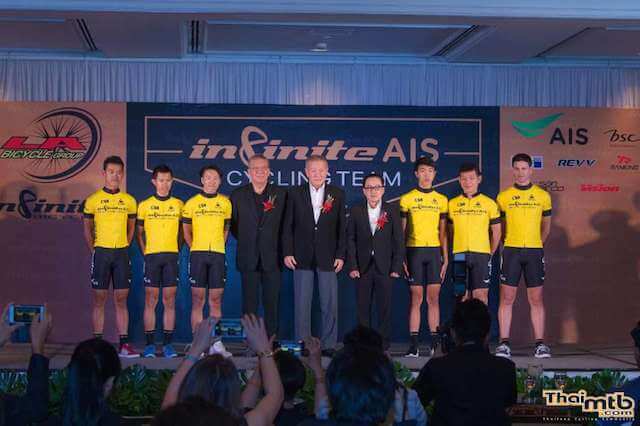 A new bicycle team called "Infinite AIS cycling team 2017"
"Infinite AIS cycling team 2017" was established by three business partners which are LA Bicycle, AIS and ICC. This new bicycle team was announced on the 1st of February, 2017 at Anantara Siam Bangkok by Mr. Surasit Tiyawatcharaphong, chief excuetive of LA Bicycle, Mr. Phongsakorn Korwanich, director of marketing communications department of AIS (Advance Info Services Co.,Ltd.) and Mr. Boonkiet Chokwattana, excuetive managing director of ICC International Co.,Ltd.
Mr. Surasit said that the LA Group built its business by making bicycles for other foreign bicycle companies. Then 20 years ago they started to produce their own bicycle brand which was called "LA Bicycle". In 2010, they produced another bicycle brand called "Infinite" to upgrade their products and to advance into different fields. Once Infinite proved it was a quality brand by its users, they established a bicycle team called "Infinite" to show their high quality products can be used for racing.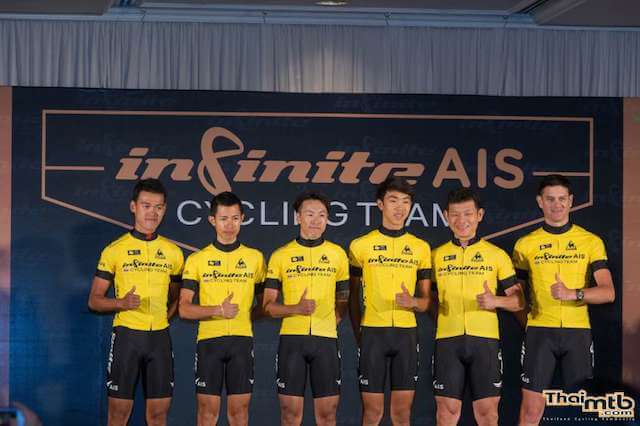 Since then team "Infinite" have been in many bicycle racing competitions both in Thailand and outside of Thailand. They were invited to one of the most famous competitions in Asia called "Tour De Langkawi 2017" Malaysia on the 22nd February-1st March, 2017.
Mr. Phongsakorn said that cycling is more popular nowadays, so AIS is interested to support their bicycle team as a motivation for the team members. AIS has provided activities to support marketing with the LA Group and to have good experiences with customers by applying communication technologies into cycling.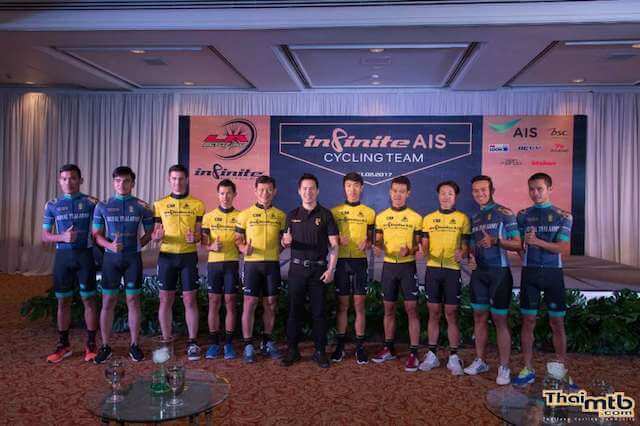 Mr. Boonkiet said that ICC produce sport clothing and they would like to take this as an opportunity to support a Thai sport team, as they want Thai people to accept and support Thai products.
Infinite also supports bicycles to the Thai Army Cycling Team.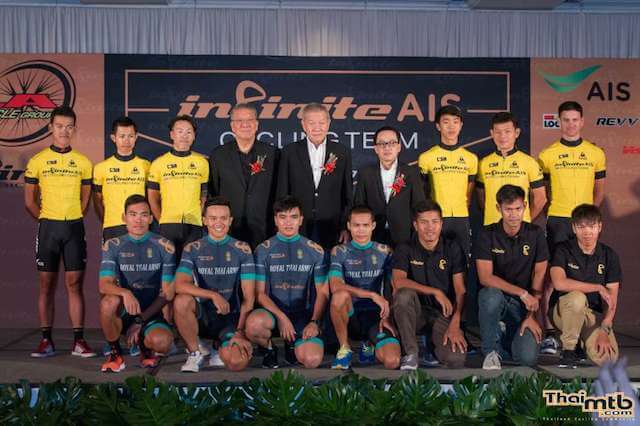 Original article posted on February 7, 2017 at ThaiMTB