On December 22, the SCB and the Airport Authority (AOT) invited media personnel and VIP individuals to test ride the new 'Sky Lane' cycling path at Suvarnabhumi Airport.
Sky Lane cycling path officially opens to the public on December 26, 2015
I enjoyed the test ride and wanted to share what I found, and what is planned for the future, at Sky Lane.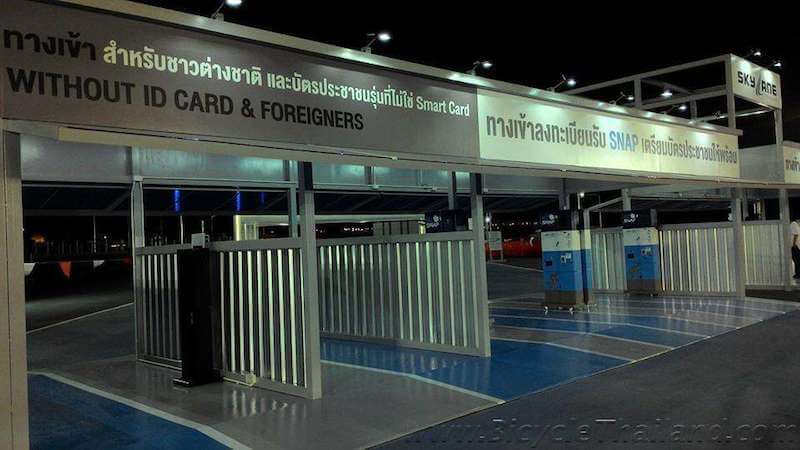 What I found before I entered Sky Lane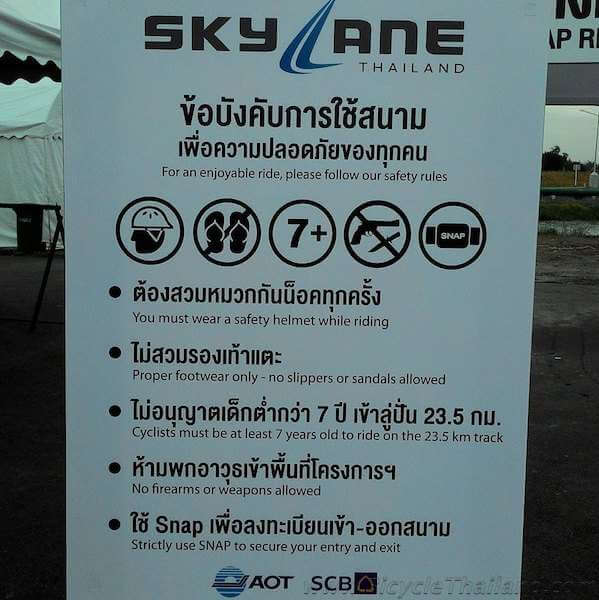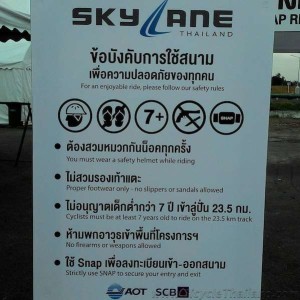 For now, Sky Lane cycling path can be ridden from 6:00am until 6:00pm. When the lighting system is complete, Sky Lane can be ridden from 6:00am until 10:00pm. No definite completion date for the lighting system has been released.
New parking lot is massive and well lighted. A claimed 1,500 vehicle parking spaces. Sorry, I didn't have time to verify this number but it does seem fairly possible.
Large, clean bathrooms for men and women between parking lot and Sky Lane entrance that provide a great location for changing into your cycling kit.
Rules of the Sky Lane: Must wear a helmet, proper footwear required (no sandals), no cyclists under the age of 7 years old allowed on 23.5 km path, no firearms or weapons allowed, use of SNAP bracelet is mandatory.
Registering for SNAP bracelet is easy and fairly straightforward. Thai nationals can utilize their national ID card to receive and activate a SNAP bracelet at an electronic kiosk near the entrance of Sky Lane. Foreigners, and those without Thai ID cards can use their passport to obtain a SNAP bracelet near the Sky Lane entranceway.
What I found when I entered Sky Lane
Wider cycle path with a smooth rolling surface (smoother than the previous green cycle path surface material, by far). The bright blue Sky Lane cycle path travels in the opposite direction than the old green path. Fairly good layout that helps users from mistakenly heading off in the wrong direction at the start or interfering with riders exiting the path when complete.
Good signage along path. Posted maximum speed signs of 40km/hr and warning/reduce speed signs at potentially dangerous curves.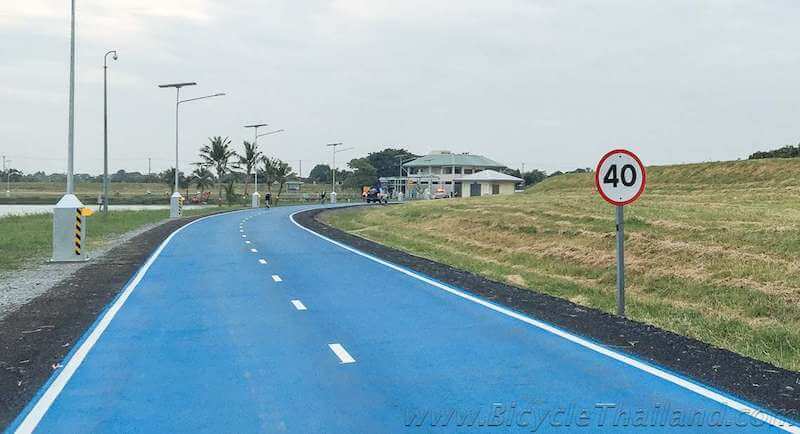 Sky Lane cycle path remains the same length as before, 23.5 kilometers. Riders are advised to cycle in the left lane of the path and always pass other riders using the right lane.
Overhead lights. Light poles are on the left side of the cycling path approximately ten meters apart.
Restrooms located along the pathway are clean and well lighted. Strong bicycle racks are provided outside every restroom.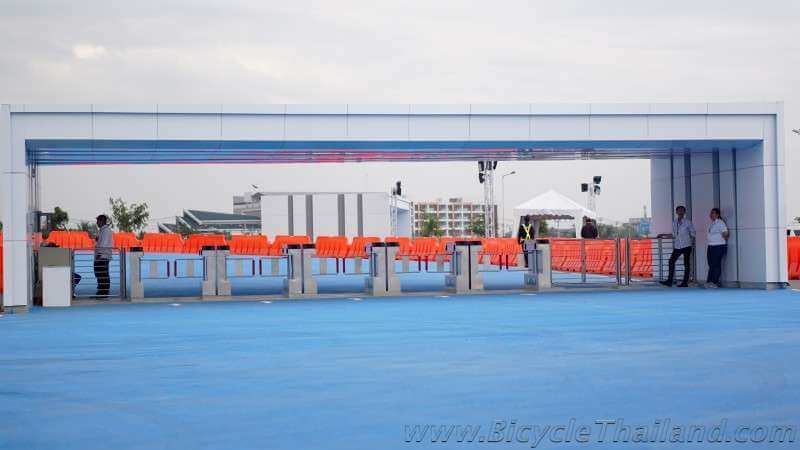 What is in Sky Lane's future?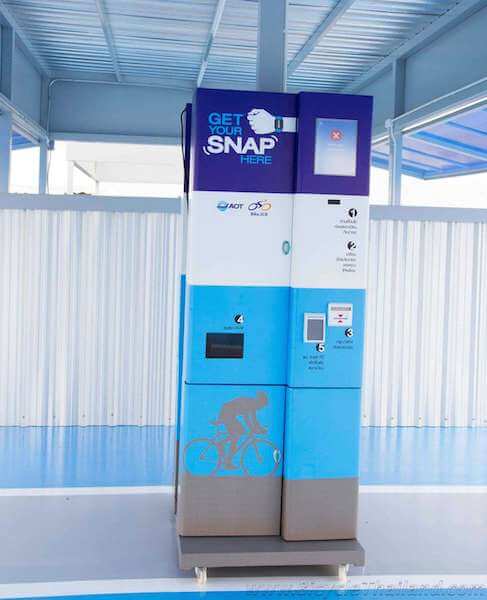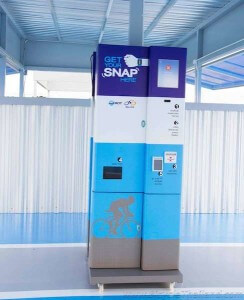 Multi-purpose building that will include shops, restaurants, clubhouse, and bicycle service center.
SNAP bracelet will work as an e-Wallet, allowing the wearer to purchase items at any Sky Lane facility. Cyclists can ride their bike without having to carry money.
What I wish would happen in Sky Lane's future
Cycling lanes that connect various areas of Bangkok with Sky Lane.
The ability to take bicycles on the Airport Rail Link in order to access Sky Lane.
Some kind of First Aid station at Sky Lane.
The eventual phasing out of the SNAP bracelet.