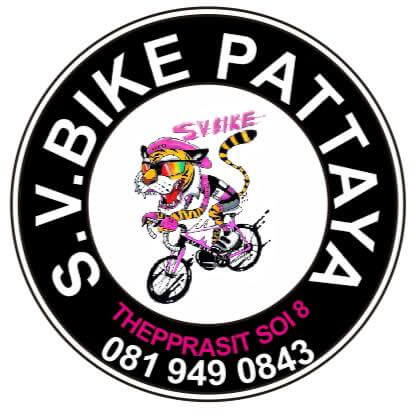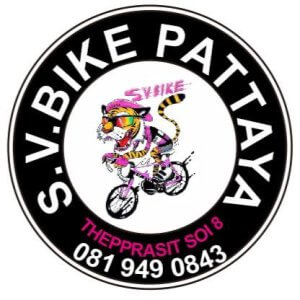 This month's featured bike store in Thailand is S.V. Bike Shop. S.V. Bike Shop is located in the Bang Lamung area of Chonburi; an easy-to-get-to location for residents of Pattaya City. The shop is situated on the corner of Soi 8 and Thepparasit Road.
The shop has been in its current location for many years. Both owners speak Thai while the wife also speaks a good amount of English. Getting to the shop is fairly easy as Thepparasit Road is one of the last major roads in the southern end of Pattaya City, accessible directly from Sukhumvit (Hwy 3) or smaller roads leading from either Thap Phraya or South Pattaya Road.
S.V. Bike Pattaya
62/1 Thepparasit Road (on corner of Soi 8 and Thepparasit Rd.)
T. Nong Prue A. Bang Lamung
20150
ภาษาไทย [+]
S.V. Bike Shop
62/1 ถนนเทพประสิทธิ์ (ซอย 8)
ตำบลหนองปรือ อำเภอบางละมุง
จังหวัดชลบุรี 20150 Tel. 081-949-0843
GPS – N 12.9081223, E 100.8831322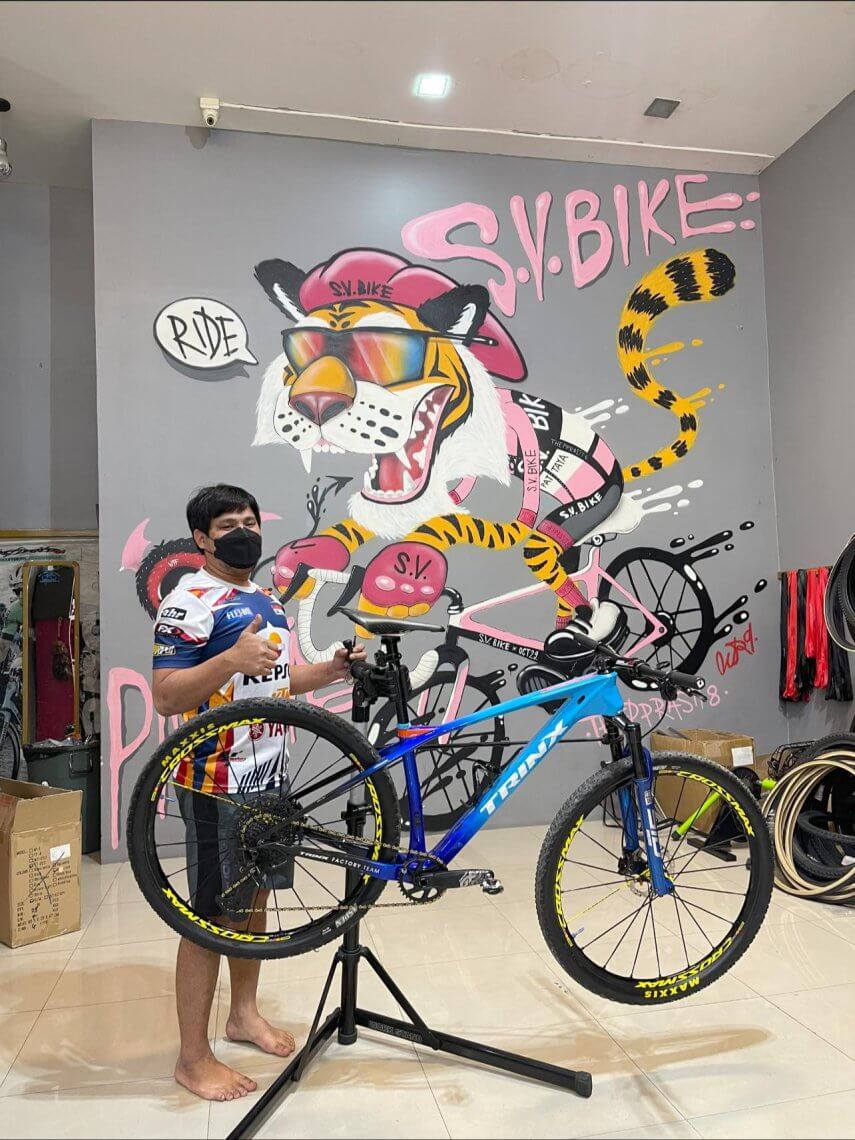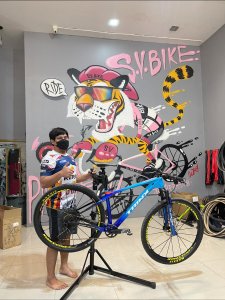 Trek, Trinx, and Race are some of the brands carried at the store. Frames and wheelsets hang from the walls waiting to be built into your next dream bike. Cycling clothes are on offer as well as a nice variety of accessories to cover most needs. The service department at the shop can handle major and minor repairs. If you're a resident of Pattaya City, or your riding trip takes you there, stop by S.V. Bike Pattaya shop and have a look. Happy riding!