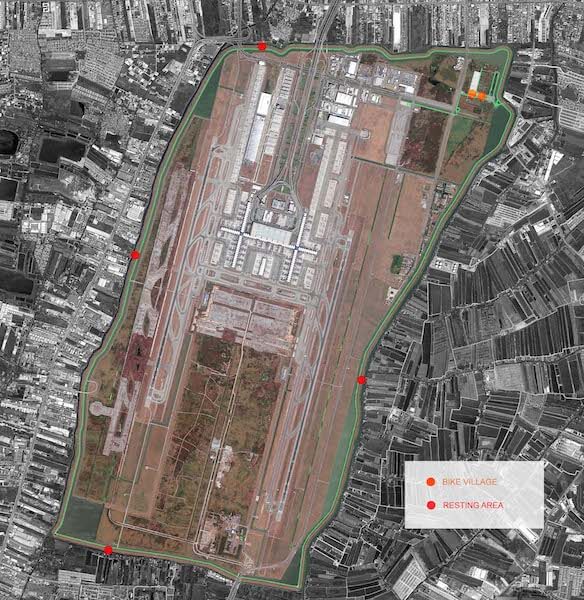 SCB joins hands with AOT to launch Suvarnabhumi Airport Cycle Track project, elevating renowned bike track to a world class destination with extended opening hours for night riding.
Airports of Thailand PLC (AOT) and Siam Commercial Bank PLC (SCB) have signed a memorandum of understanding (MOU) to collaborate on the Suvarnabhumi Airport Cycle Track project with the aim of making the bicycle lane around the airport a quality world class destination with high safety standards, extended opening hours, and convenient facilities to accommodate both novice and veteran cyclists. The improvements will make it the first night riding track in Thailand as well.
Mr. Prasong Poontaneat, Chairman, Airports of Thailand PLC, said that "AOT allocated Baht 29 million to build a cycle track at Suvarnabhumi Airport, which has been open since March 2014 and has become very popular with cyclists. Revamping the track to achieve higher standards will be very beneficial to the general public. Siam Commercial Bank demonstrated their readiness and commitment to make this happen with a comprehensive, not-for-profit improvement project conducted by a professional operation team. This project also aligns with the corporate social responsibility policies of both AOT and SCB. The two organizations agreed to collaborate on the Suvarnabhumi Airport Cycle Track project with the aim of encouraging Thai people to ride bicycles for the health benefits as well as to manage and develop the project to benefit the public. We believe cyclists will enjoy added convenience, safety, and satisfaction while riding here. The 10-year duration of the project will see constant improvements to create long term sustainable value."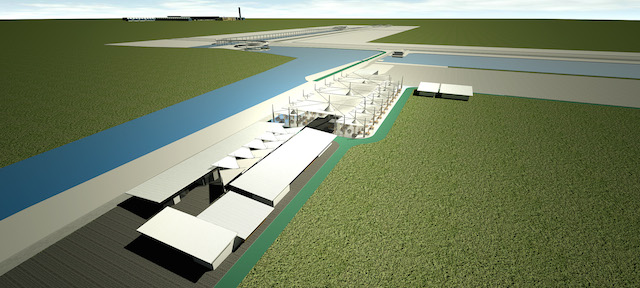 According to Dr. Vichit Suraphongchai, Siam Commercial Bank Chairman of the Executive Committee, "This collaboration took place due to the common interests of both AOT and SCB in bringing benefits to society. Today riding bicycles is very popular worldwide as a sport for everyone, regardless of gender or age. Cycling is eco-friendly, bringing health benefits as well as promoting relationships through shared interests. The cycle track at Suvarnabhumi Airport is a very valuable initiative. SCB will work with AOT to bring the track up to international standards and provide financial support as part of our corporate social responsibility policy."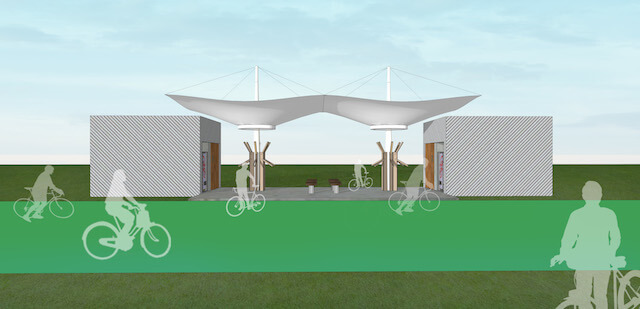 Under the terms of the agreement, AOT will be responsible for the care and maintenance of the outer cycling track and surrounding areas as well as safety and security. SCB will take charge of improvements to the outer cycle track surface to meet international standards, construct rest areas, provide safety and advisory signage at the outer cycle track, construct an additional inner cycle track, install additional restrooms, and provide food and beverage selling space. Also slated are convenient facilities as well as safety systems, such as CCTV, a lighting system along outer cycle track for night riding, and RFID technology for cyclist registration and track access.
The cycle track is set to close for these improvements from June until September 2015. After the revamp, the new track will be open for use by the general public free of charge.
More information about the cycle track can be found at:
http://bicyclethailand.com/cycle-track-around-suvarnabhumi-airport/
http://bike.SCB from May 2015 onward