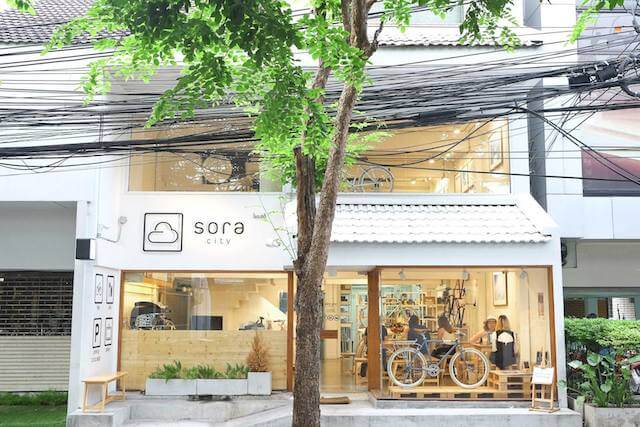 SORA City is a bike shop serving up coffee, dessert treats, and bikes all in a clean and simple decor. The shop's atmosphere is cafe cozy and friendly, with a stylish interior. The type of bikes on offer carry the sora name and are best described as lifestyle rides, complete with eye-popping colors complemented by earth tone grips, saddles and accessories.
And just like the line of bikes that fit the calm vibe of the shop, the beans they use to make their delicious coffee have also been sourced and curated by the owners of SORA City. Seems that their attention to detail has not gone unnoticed. The shop is gaining a good customer base since opening and, whether patrons drop in to enjoy a pancake dish, a cup of their favorite brew, or to purchase one of the unique bikes on display, is definitely a Bangkok bicycle shop worth visiting.
When I stopped in at SORA City I asked the owner why she chose to open a cafe that sells bicycles. She corrected me by saying that SORA City is a bike shop cafe and followed up by stating, 'It's everyone's responsibility to promote biking for health and a better planet.' I couldn't agree more.
SORA City is also host to live music performances and photography exhibits by local artists. There is an area of the shop that serves as a full time gallery.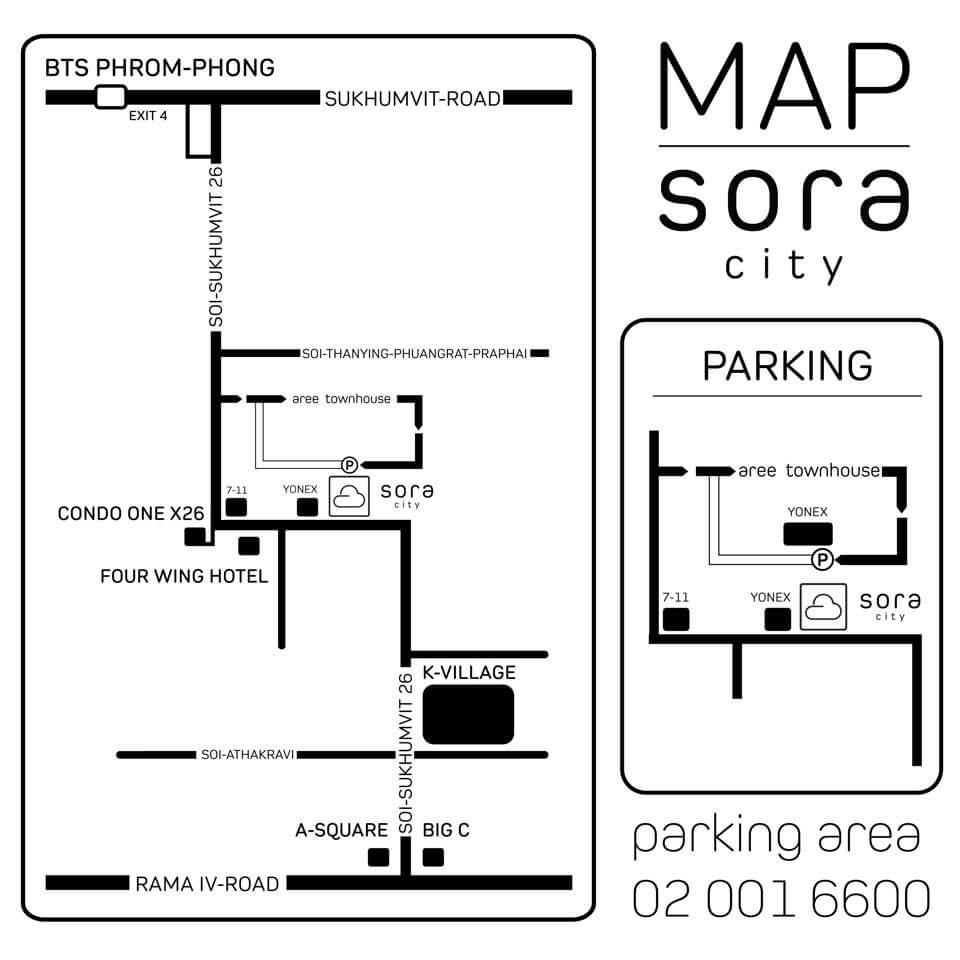 SORA City carries Closca Design (reddot design award 2015) and Kask brand helmets as well as all of the usual unique accessories that make lifestyle bikes just so cool to own and ride.
SORA City
61/52 Soi Sukhumvit 26
Khwaeng Khlong Tan, Khet Khlong Toei
Bangkok 10110
ภาษาไทย [+]
SORA City
61/52 ซอยสุขุมวิท 26
แขวงคลองตัน เขตคลองเตย
กรุงเทพฯ 10110 Tel. 020-016-600
GPS – N 13.724846, E 100.569846