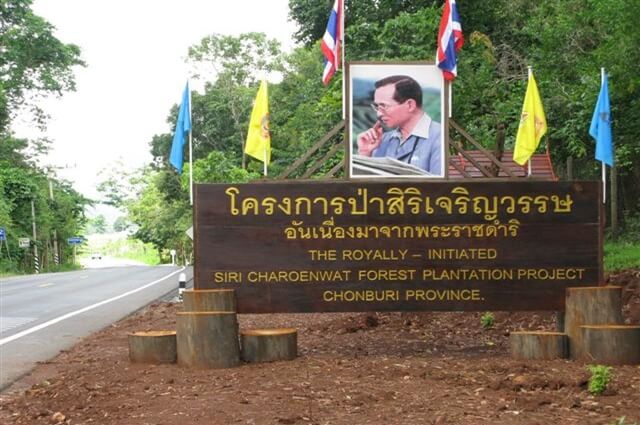 Siri Charoenwat Forest. The forest of life, the forest of love.
The Royally-initiated Siri Charoenwat forest plantation project, Chonburi province. 26 years ago, Chonburi province had a wide bald mountain area which had few wild animals and plants. His Majesty King Bhumibol Adulyadej saw that it is important to protect the forest and natural resources in this area.
His Majesty King Bhumibol Adulyadej ordered to restore the forest around She-Ohn mountain in Chonburi province and for it to be conserved to maintain the natural balance. He also presented the Siri Charoenwat forest project as a gift to Her Majesty Queen Sirikit on her 60th birthday celebration in 1992. This is why it is named The Forest of Love.
The Royally-initiated Siri Charoenwat forest plantation project is plentiful by the natural balance. The visitors will see many kind of plants and other things that show the richness of each area such as birds and butterflies in the natural ecosystem.
There is a bicycle route for people to ride their bicycles and rest among the beautiful and plentiful nature in this area. There are also activities for visitors to plant trees and look after the dam to help preserve and maintain the natural balance of the forest.
This project also benefits famers who live around this project area. The famers have water resources and soil fertility to do farming. So, because of this they get good agricultural products to sell and can make a good profit to support their lifestyle.
The Royally-initiated Siri Charoenwat forest plantation project was established in 1990. It's located in Sattahip district, Chonburi province. There is a forest exhibition area that shows the knowledge of the trees, wild animals, water resource planning and management project initiated by His Majesty King Bhumibol Adulyadej. The idea of creating this project is to protect the forest, wildlife and natural resources and presented as a gift on Her Majesty Queen Sirikit's 60th birthday celebration.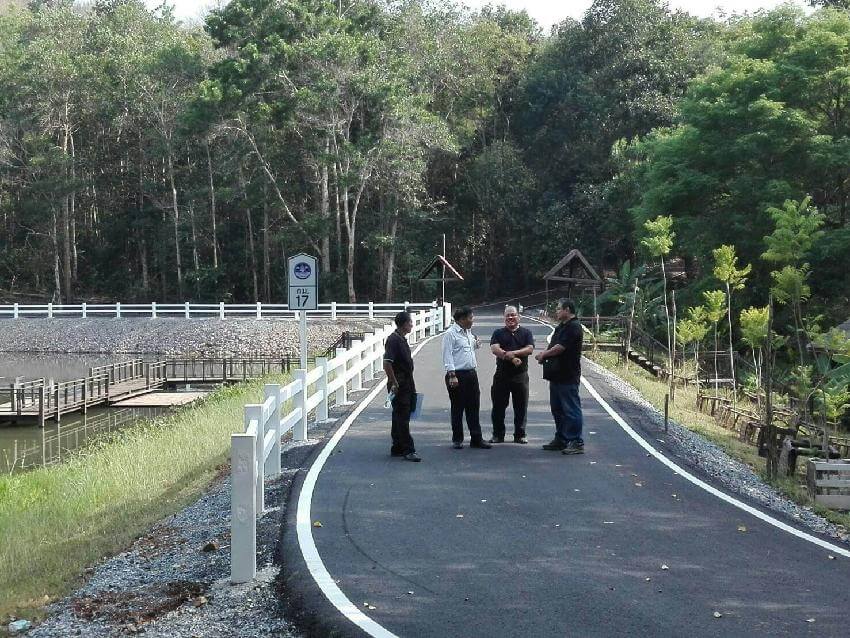 This place is like a big classroom that everyone can come to study and get to know the forest more. Mr. Meechai Leelachewchankun,the leader of The Royally-initiated Siri Charoenwat forest plantation project introduces "EM Ball" and how it benefits the water. EM Ball helps to protect the quality of water and there is organic fertilizer that helps the lotus grow in the pond. There are many kinds of tree's that most people haven't seen before and its benefits are explained.
The visitors who come to this place will learn many things about the forest. They also help to protect the forest by joining activities such as building dams, planting, making EM ball, and many others. There is a fun area that they can do some adventure challenges.
If people want to visit this place as a tour group, they have to book in advance and the staff will prepare different activities for them. This project does not just benefit the forest and wildlife but it also benefits the way of life for people who live around the area, especially the farmers. They can farm very well, get good agricultural products and be able to look after their families.
Original article posted on April 25, 2017 at Thai PBS
---
Details of the new bicycle path at the Siri Charoenwat forest plantation project:
It was all dirt track as recently as September of 2016.
Approximate bicycle path entrance area – GPS – N 12.7604167, E 100.9748889
It is a closed loop track (one direction only-clockwise) so once you are on it you have to keep going to get back to the starting point (see photo 1).
The track itself has kilometer markers and road signs indicating climbs and tight corners.
You can park in the forest project entrance area before riding (see photo 2).
There are restrooms available at the entrance area but there are no shops so bring your own water and food.
The entrance is about 1 kilometer past the main Silverlake car park on Ban Yen Road (Route 1003).
The path is tarmac, carved out in the forest in an 18 kilometer loop (see photo 3).
There is not a single bit of straight or flat track so it is well suited to low-geared mountain bikes.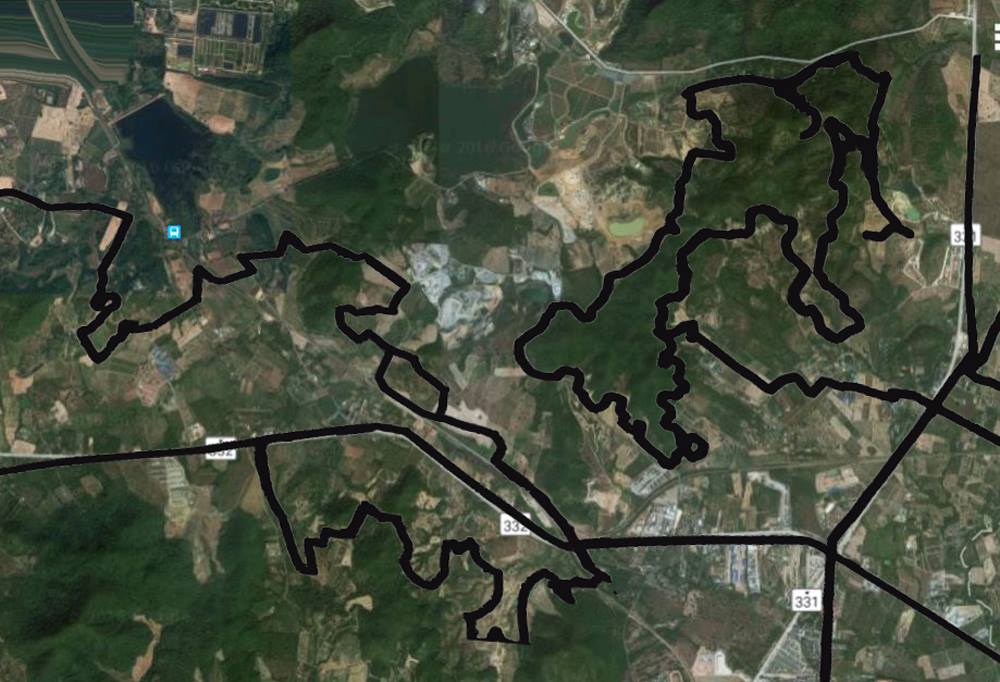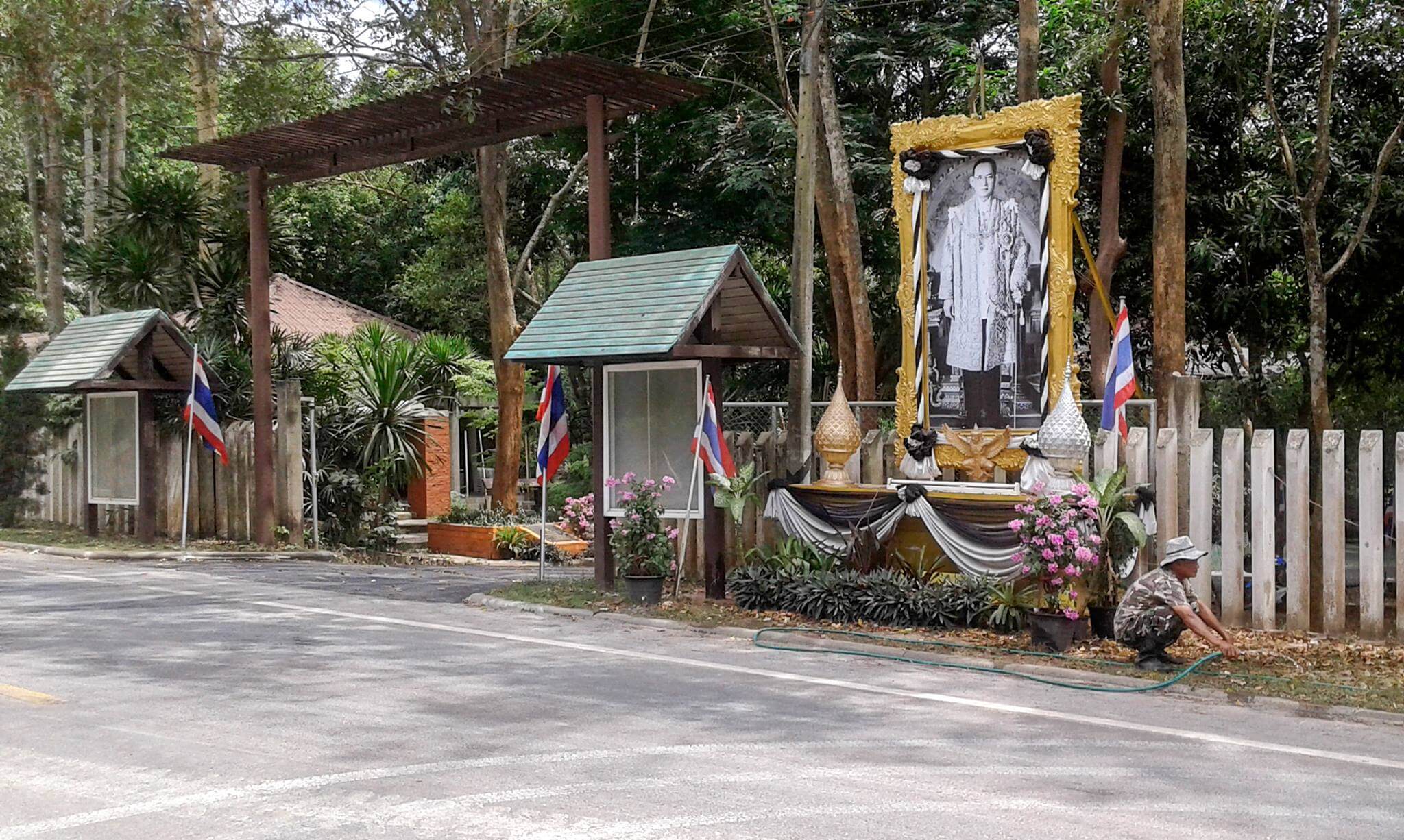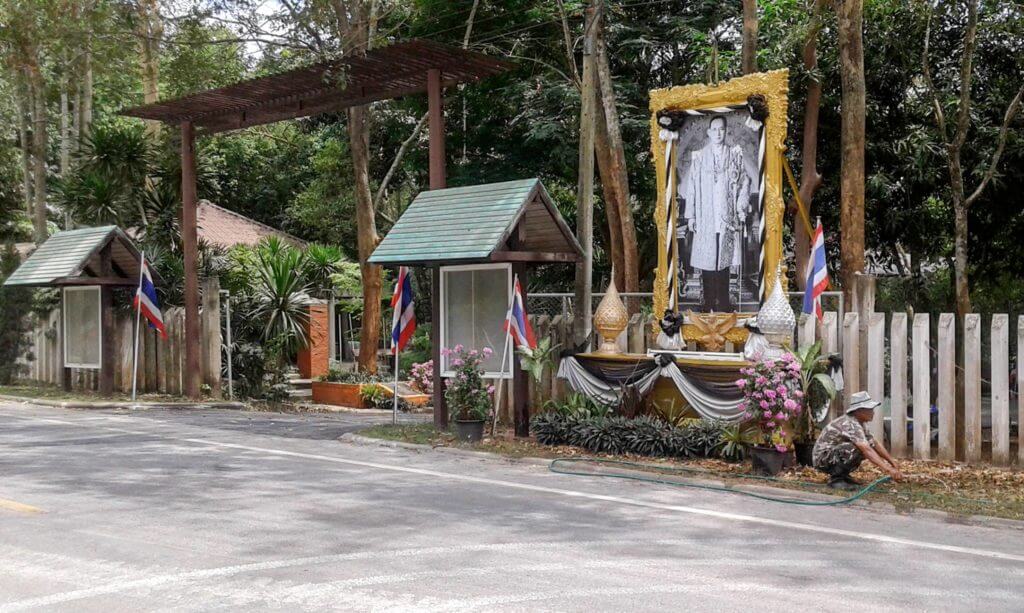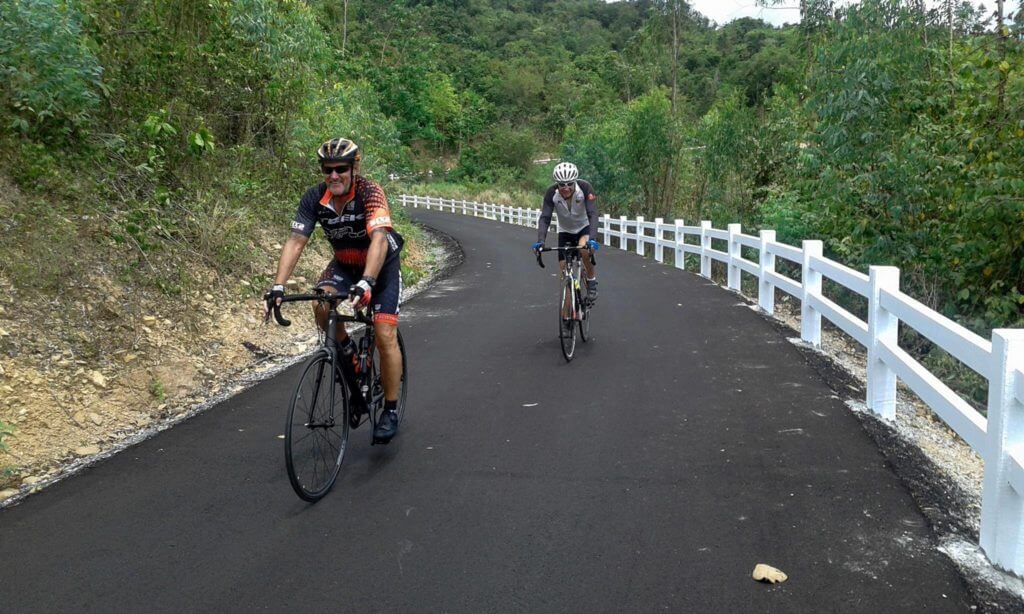 Thanks go out to local Chonburi area riders (who belong to the Monkey Xtreme Bike Riders club) Wayne Sombat, Mike Michael, and Ted Fredericks for sharing their personal knowledge of this new (old to them) bicycle path. Additional thanks go out to Andrew Yates and Waraporn 'Bee' Thongsung for translation work and information regarding the Siri Charoenwat forest plantation project.
View the condition and surroundings of this 18 kilometer bicycle path on a YouTube video posted by mrkatchai khaki on March 22, 2017