Looking for something different? … Then look no further than Seng Guan Hong Co., bicycle shop, China Town, Bangkok.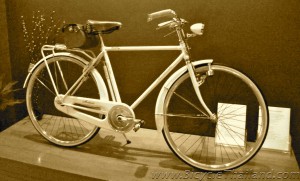 On arrival to the shop your bike buds are tingled by the tandem that sits proudly in the window. Enter through the door and your other senses are brought to life by the smell of leather, the lighting arranged specifically to bring your attention to the bicycles displayed on platforms like super cars or models on a catwalk. Even the air con is set at the perfect temperature so that the bicycles feel like polished wood and not cold and soulless.
Proud to be one of Thailand's first bicycle shops, Seng Guan Hong Co., is a unique, boutique bicycle shop, a must visit for anyone with an eye for style and love of hand crafted classic bicycles. The manager Khun Maytee was more than happy to share the shop's history with me.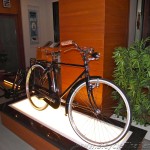 The shop, as it is today, was opened in 1919 by a Chinese immigrant to Thailand who had a love for classic British bicycles.  Before opening the shop, he made his living by repairing bicycles and tubes in a temple located on the same road.
Seng Guan Hong Co., bicycle shop was the first sole agent in Thailand of the great British brand Raleigh. The shop continued to the sell the brand until Raleigh's demise in the mid 1980's. However there is still a dwindling stock of British built Raleigh bicycles that they are very proudly still selling.
To replace Raleigh bicycles the shop now stocks Montante, an Italian Brand synonymous with style and grace as well as high performance. They also carry a nice range of fixed gear and touring bikes as well as the classics from this cycle marques.
As for bicycle accessories, take a look at their range of Brooks saddles. Just like Raleigh, Brooks are a classic British name famous for producing possibly the greatest saddles ever made. All styles, sizes and colours are available in stock alongside Brooks' famous accessories and clothing lines.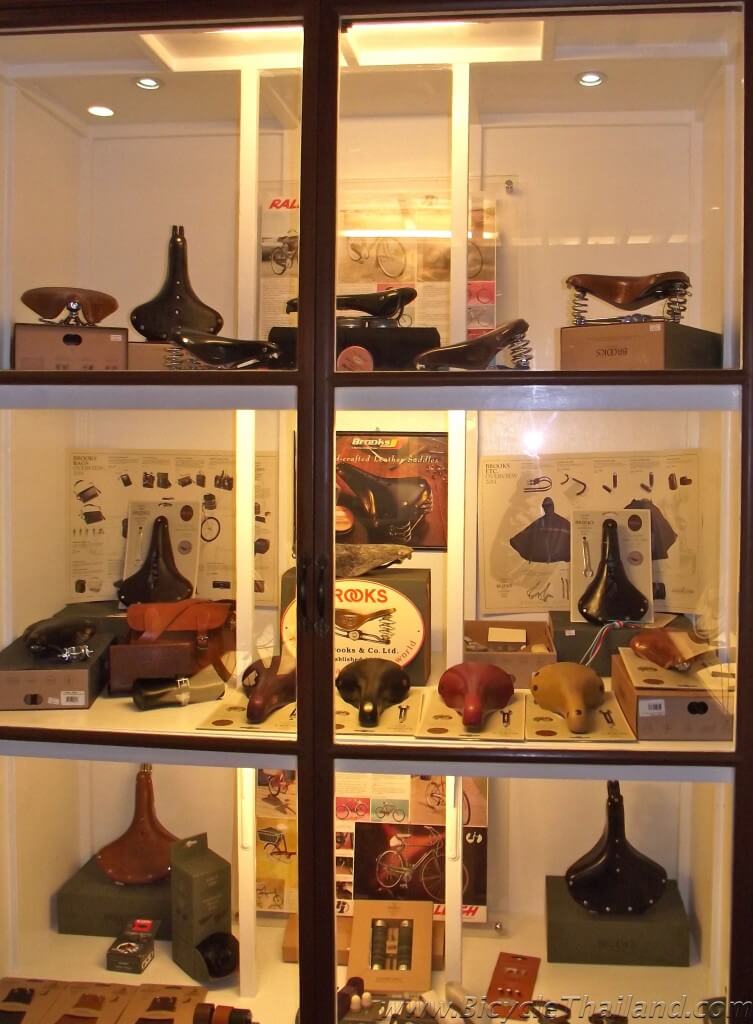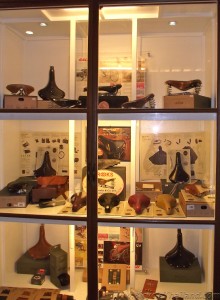 There is also a fully equipped workshop to look after the style of bicycles they sell.
Seng Guan Hong Co., bicycle shop is a must visit for anyone with a love for two wheels or those looking for the ultimate posh bicycle.
Location for the shop on Charoen Krung road, Bangkok
Seng Guan Hong Co., Ltd
854-862 Charoen Krung Road
Khwaeng Talat Noi, Khet Samphanthawong (China Town)
10100
ภาษาไทย [+]
บริษัทเซงง่วนเฮง จำกัด
854-862 ถนนเจริญกรุง
แขวงตลาดน้อย เขตสัมพันธวงศ์ (เยาวราช)
กรุงเทพฯ 10100 GPS – N 13.735331, E 100.513723