My late wife nicknamed me Hippo many years ago and it has stuck; call me by my real first name and I may think you are talking to someone else!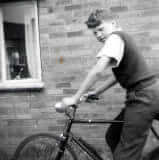 I first turned a pedal in the summer of 1959 and I am still turning them. I am sure that many of you have found out that once bitten by the cycling bug there is no known cure. I still live by the old cyclists code of offering help to fellow cyclists who have broken down no matter what type of bike they ride; I know that in the UK there are silly 'wars' between different types of rider – "I am on a road bike so do not acknowledge MTBers!" – to me that is silly and I have no part in it. So if you see a fellow cyclist in trouble please offer your services and if you can help then do so. Do not accept payment but tell them "If you see anyone in trouble, please offer to help them". One day you may be in need of help and someone will help you, I know the system works!
For over 10 years in Bangkok my late wife, Goy, and I helped the neighborhood kids out with small gifts of school shoes, uniforms and bicycles. Every Christmas, I used to put on a Santa wig and beard and cycle about 30 kms giving out sweets (US-candy) to the kids. Goy died in April last year and I moved from Bangkok to Korat. I met up with a great bunch of cyclists here and it was suggested that I carry on with what I was doing – helping kids and being a Cycling Santa. Sounds like an easy plan to implement but…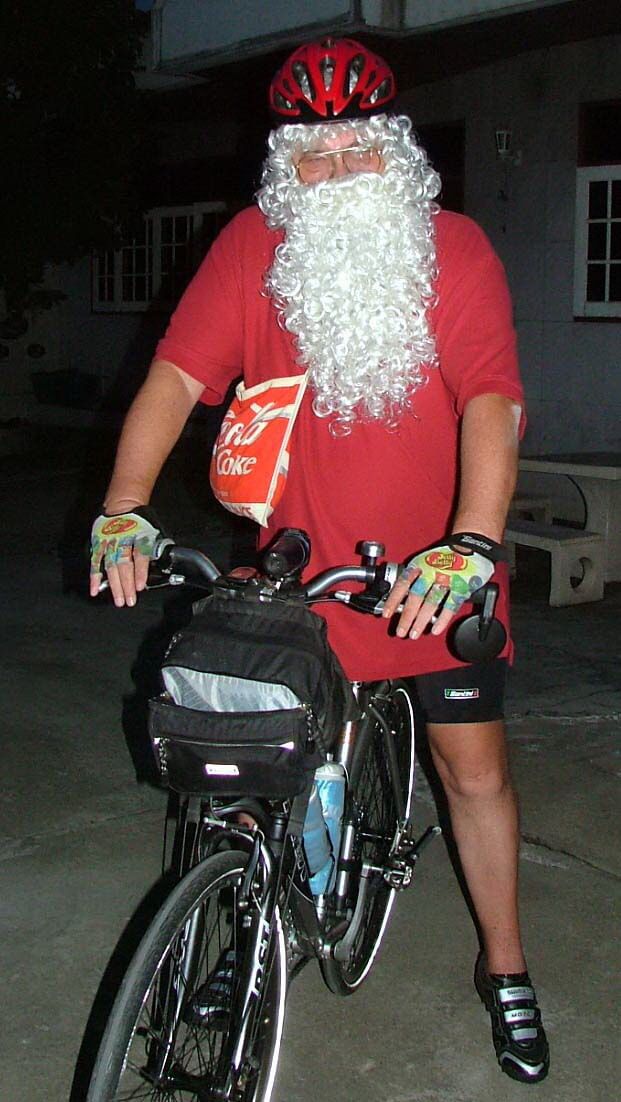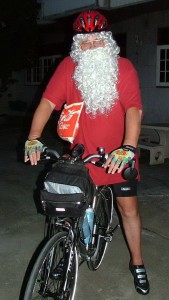 Talking to fellow cyclists and other people, a plan was hatched – collect donations, visit 'village schools', present bikes to deserving students, do a free safety check on existing bikes and carry out free repairs. We would also do some road safety training. I use the term 'village schools' to refer to schools at the lower end of the spectrum without meaning any disrespect to the schools, staff or students; I have heard of these students referred to as 'slum kids' which, in my opinion, is not a nice phrase.
The plan has not taken off as I would have liked but have not given up on it so I am trying to kick-start it with the Korat Santa Ride possibly on the Sunday before Christmas. I did think about organizing a ride to a local orphanage to present toys, bikes and clothing to the kids but this has not been without its problems; one home is only interested in cash donations and not gifts for the kids! I have contacted other homes and organizations in the area without success so if you know of anywhere in Korat, please let me know. I want to do the first one in Korat and then other rides will follow in other areas.
So the basic idea of the Santa Ride is:
Three rides of 50k, 25k and 5k
Possible start point in Korat Sports Stadium
The 5k route is wholly inside the sports stadium, will be supervised and mainly for children
All riders will receive a commemorative medal and ribbon
Suggested entrance fee/donation – 200 Baht/adult, under 14 – 100 Baht
Prizes to be awarded to the best decorated boy/bike combination and girl/bike combination
There will also be a prize awarded for the best e-mail to Santa – possibly two prizes, one for English and one for Thai
Closing date for entries is 30 November 2012
If I can find a home/organization in the Korat area then the route will be altered to suit the destination.
So make a date in your diary and Ride With Santa on Sunday December 23rd 2012.
You can also support us by sending a donation if you cannot attend. All monies received will be used for the kids; there will be no deductions for administration charges.
Corporate and/or individual sponsors interested in supporting this year's Ride With Santa can contact the organizer directly at khun.hippo@gmail.com
Visit the Korat Kidz Aid website