Description
Northern Thailand GPS Cycling Routes
BicycleThailand.com offers GPS data that you can download and use on a GPS device, smartphone, or tablet. This data can be used on your device regardless if you will have access to the internet during your Thailand cycling adventure.
What's included in our GPS data?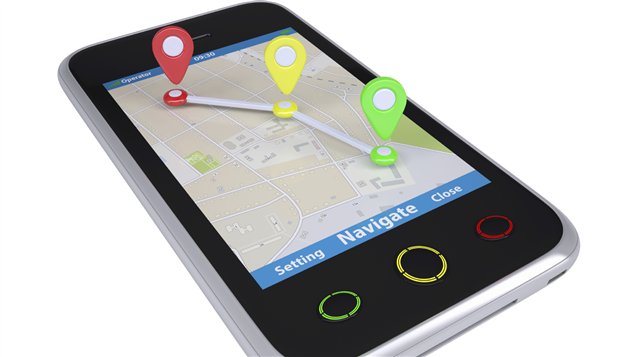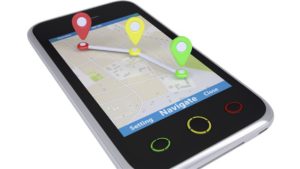 Tracks: Tracks are navigational paths that will display as a colored line on your device. When your device is turned on, an indicator will show your location in relation to that line. Our tracks are color-coded Green, Yellow, and Blue to differentiate between the main and alternate routes available to you.
Waypoints: Waypoints are locations along our routes where we have discovered tourist attractions, bike shops, cycling-friendly hotels/motels/bike-hostels, campgrounds, and restaurants. We are cyclists ourselves and we have only included those locations that we felt would be of particular use and interest to other traveling cyclists.
What are the routes like? Can any type of bike be ridden on these routes?
98% of the routes are on sealed/paved roads. A Mountain Bike is not necessary on any of these routes. Road, hybrid, tandem, and touring type bicycles are completely capable of navigating all of these routes.
Is there only one route from point A to point B or will I have options along the way?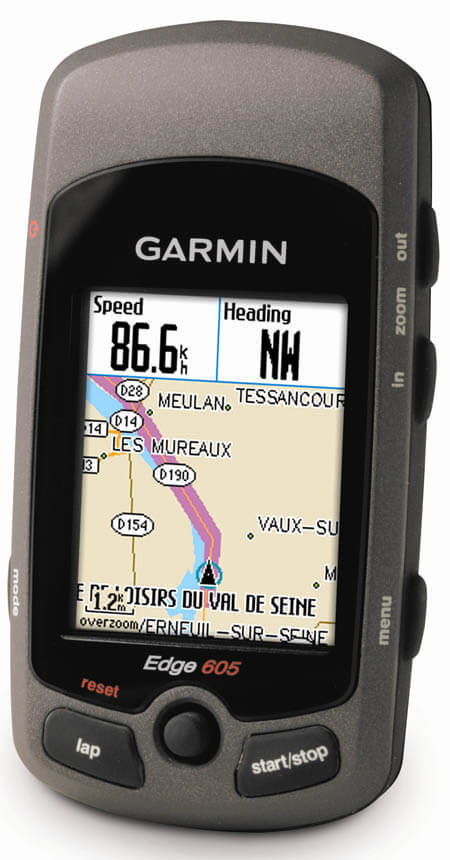 Routes are color-coded to allow you to quickly and confidently choose the path that best suits you and your traveling needs:
Green – Main route (avoids major traffic whenever possible, cycling-friendly and scenic roads the majority of the way).
Yellow – Alternate route (additional route option that may add distance to the main route but allows you to enter cities or find alternate transportation options like ferry piers and train stations).
Blue – Alternate route (a route that has been successfully ridden but may be subject to a change of condition due to construction, weather, or time of year).
What kind of device can I use these routes on? And, do I need Internet access while I'm cycling?
Use with any smartphone (with or without Internet) – These routes (file type .kmz) can be downloaded to any smartphone and used with open street maps to navigate without Internet (WiFi) access for the entirety of your trip.
Use with any GPS device – These routes can be uploaded to your preferred GPS software (GARMIN BaseCamp, etc.,) and conveniently used with any Garmin (or compatible) device (file types .gpx and .gdb). All routes contain 500 points or less, so they can be used with all new model GPS devices as well as many of the older models.
Disclaimer:
BicycleThailand.com strives to keep its digital data up to date. However, features are continually changing, so the data may not reflect the most current condition. You are solely responsible for safe navigation and the prudent use of this data. With that being said, we are constantly updating our GPS data and will be periodically sending *FREE revisions to all those who have purchased the Northern Thailand GPS Cycling Routes product.
Support
When you order you will receive the Northern Thailand GPS Cycling Routes file along with instructions on how to successfully upload and use the data on your GPS device, smartphone, or tablet. *Get unlimited access to revisions and updates for a period of three years.
– Have a  question? Want to receive an email when the latest version becomes available? Is there a feature you would like to suggest? Email us at Info@BicycleThailand.com
29 Northern Provinces:
Ang Thong
Ayutthaya
Chainat
Chiang Mai
Chiang Rai
Kamphaeng Phet
Kanchanaburi
Lampang
Lamphun
Loei
Lopburi
Mae Hong Son
Nakhon Pathom
Nakhon Sawan
Nan
Nonthaburi
Pathum Thani
Phayao
Phetchabun
Phichit
Phitsanulok
Phrae
Saraburi
Singburi
Sukhothai
Suphanburi
Tak
Uthai Thani
Uttaradit
Popular cities and destinations:
Ayutthaya
Chiang Mai
Chiang Rai
Kamphaeng Phet
Kanchanaburi
Mae Hong Son
National Parks
Pai
Phayao
Sukhothai
The Northern Thailand GPS data includes touring cycle tracks in 29 provinces and waypoint markers for the following points:
Major train stations (Begin or end your cycling adventure in one of Thailand's northern cities),
Border crossing points (allowing you to cycle to or from Myanmar/Burma and Laos),
Ferries / Piers,
Bicycle Shops,
Restaurants / Cafes,
Accommodation (Cyclist friendly motels, hotels, and guesthouses that we have used and recommend)
What you will receive when ordering this product:
When you order you will be permitted to download the following four (4) files:
Download 1: Garmin Data Base file (.gdb) – this is the file used by GARMIN gps devices
Download 2: GPX file (.gpx) – this is the file used by all non-Garmin gps devices
Download 3: Smartphone file (.kmz) – this is the file used by Smartphones and Tablets
Download 4: Instructions for Smartphone (.pdf) – helps you install the proper App and data file
Three years of updates sent to you FREE
*Get unlimited access to revisions and updates for a period of three years
Most up to date version: Northern.Thailand.2017.01 (Released January 2017)