Phuket Mobile Bike Service (PMBS) was born out of the necessity for fast, reliable bike servicing delivered straight to your door. Cycling in Thailand has seen a huge surge in popularity over the last few years and with so many bikes on the roads and trails there is growing demand for this type of service on Phuket Island.
The operator of Phuket Mobile Bike Service has an engineering background and was an amateur mountain bike racer in the 90's. He worked in bike shops whenever he could in order to buy bike stuff, that he kept breaking while racing, at reduced prices. While working at theses bike shops, he picked up a fair bit of bike mechanic skills (check out the Before and After pics below-many more on their FaceBook page).
Bikes have evolved somewhat since those days, but the basic necessity for a thorough cleaning and great attention to detail on every bike still exists. This fact is even more true today given the high dollar electronics that are becoming more prevalent on high end bikes.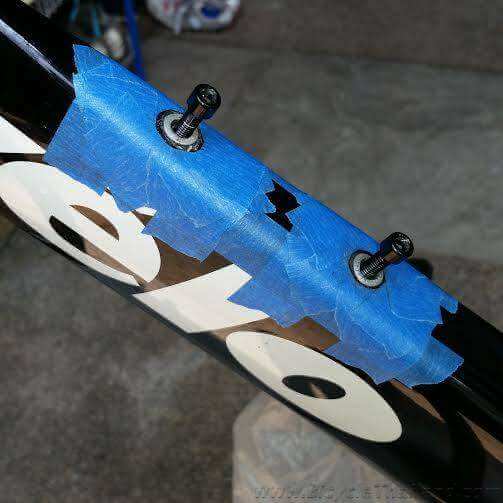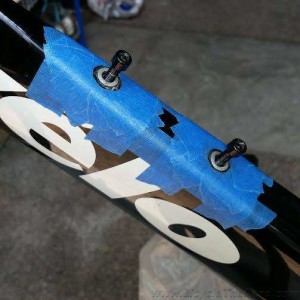 The owner/operator of PMBS says, "I race bikes, I know what is required to have your bike perform at its best under extreme conditions – 'to finish first, first you must finish'. In the past, I have suffered race losses (and DNF'd) because of failure of my machine. There is nothing more frustrating than a broken bike that keeps you from crossing the finish line, especially when the legs are good!"
PMBS is not only about cleaning. In addition to cleaning, they offer bicycle repair services that include: fitting new chains, truing wheels, packaging bikes for travel, and reassembly of bikes. In addition, they offer many other functional and aesthetic finishing touches to ensure your bike is performing and looking its best.
Contact Phuket Mobile Bike Service (PMBS) via message at their FaceBook page or call them directly (in Thai & English) to book a service. Service inquiries are welcome – No job is too big or too small.
Telephone: 087-265-4431 (English), 086-283-6868 (Thai)