Cyclists now have the opportunity to use a brand new cycling lane in the Pak Kret district of Nonthaburi province. The cycling lane, which is located on the land of the Royal Irrigation Department, is approximately four (4) kilometers in length and is open to all cyclists and runners.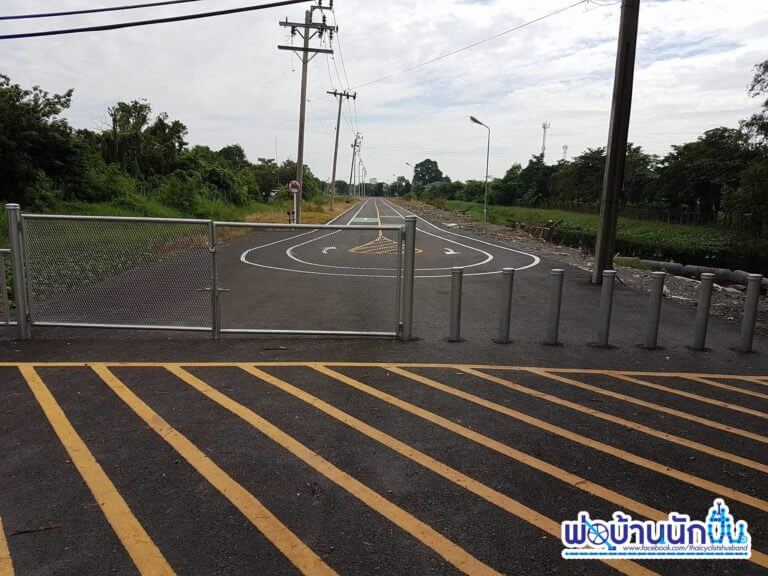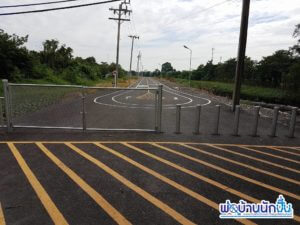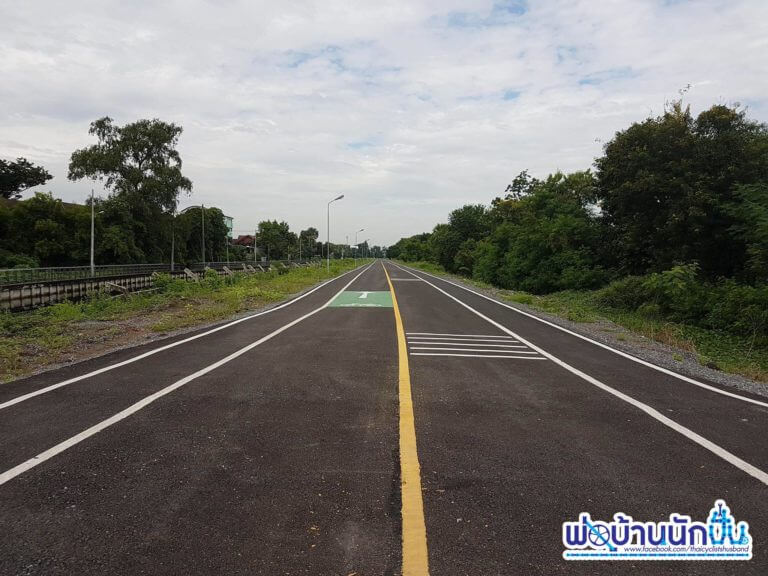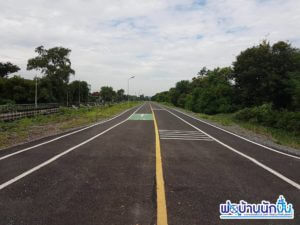 The path has barrier poles and signage preventing its use by motor vehicles and has overhead lights for its entire length, allowing its use during early morning and late evening hours. The area is ideal for traffic-free biking and jogging in the morning or after work. The Royal Irrigation Department land is located on Tiwanon Road in Nonthaburi's Pak Kret district.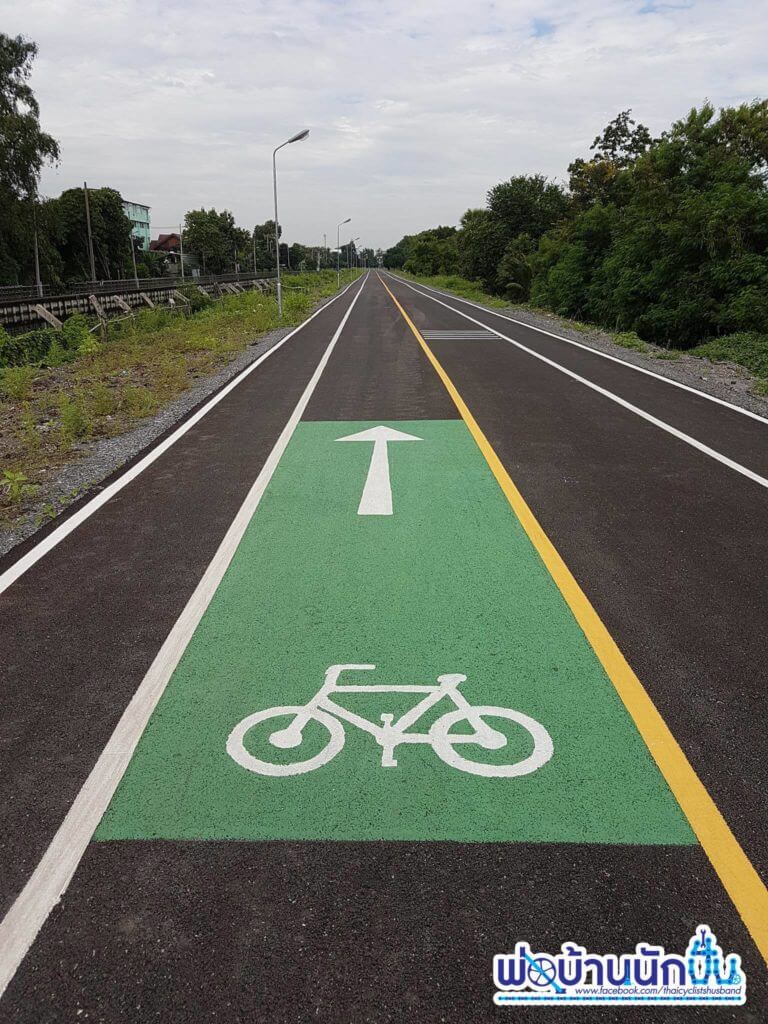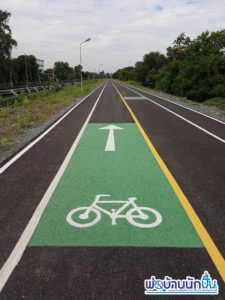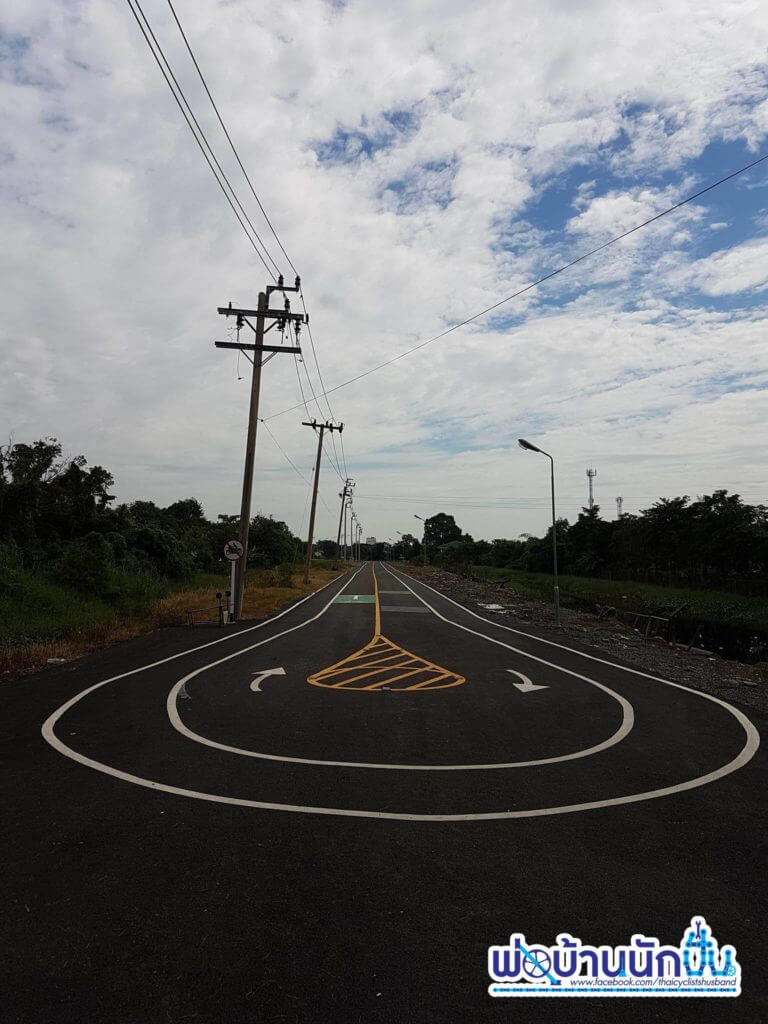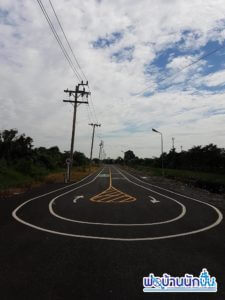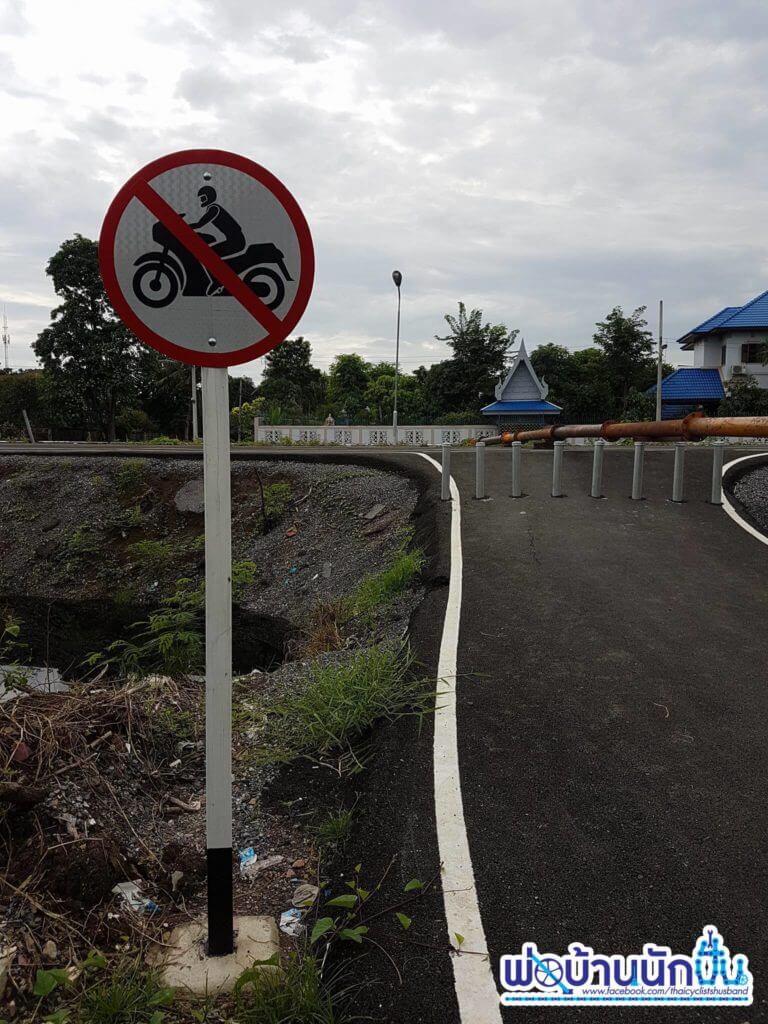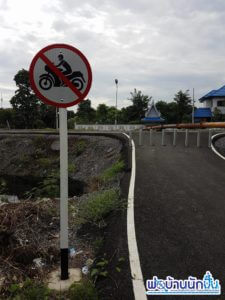 The cycling lane is easiest to find if you start from the Royal Irrigation Department Market (ตลาดกรมชล) area next to Wat Cheong Tha (วัดเชิงท่า).
The cycling lane runs along a small river/khlong between these two points –
GPS –
N 13.890949, E 100.509330
GPS –
N 13.894745, E 100.493602
Thanks go to พ่อบ้านนักปั่น for the photos of this new bicycle path in Nonthaburi province.
---
สนามปั่นจักรยาน กรมชลประทาน ปากเกร็ด นนทบุรี
มีโอกาสได้เข้าไปสนามปั่นจักรยานภายในกรมชลประทาน ถนนติวานน์ ปากเกร็ด นนทบุรี ช่วงยังไม่มีคนมาปั่นและวิ่ง เลยเก็บภาพบรรยากาศมาให้ชมกันครับ ถนนเรียบระยะทางรวมไปกลับประมาณ 4 กิโลเมตร มีไฟส่องสว่างตลอดทาง มีแผงและเสากั้นห้ามรถชนิดอื่นเข้า เหมาะกับการปั่นและวิ่งออกกำลังกายยามเช้าหรือหลังเลิกงาน มีโอกาสแอดมินจะจัดกิจกรรมชวนปั่นเล่นด้วยกันครับ