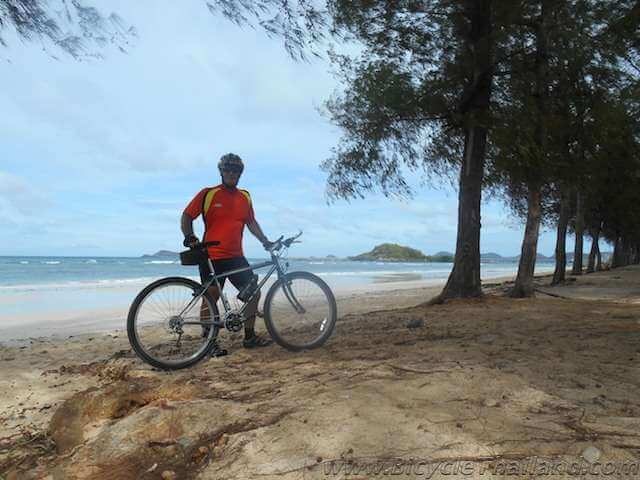 They say, "Any Bicycle Ride Is Better Than No Bicycle Ride". And I can not agree more with that statement or feeling.
My daily bicycle commute here in Sattahip, Ban Chang and Rayong area is always something that I look forward to. The commute is rarely routine and is often an adventure if not in actuality, in my mind.
It can be hot sunny skies when starting out on the ride and overcast with rain seeming to come out of nowhere for the return ride. Nothing is more frustrating though, then having it rain with the bicycle commute being cancelled and then having the sun come out shortly afterwards. A missed opportunity to ride my bicycle.
My bicycle commute here in Sattahip, Ban Chang, and Rayong covers mostly flat terrain of varying distance between 15 – 45 kilometers and to areas that most often takes me through rural countryside on roads that have low volume automobile traffic, which makes for a nice ride.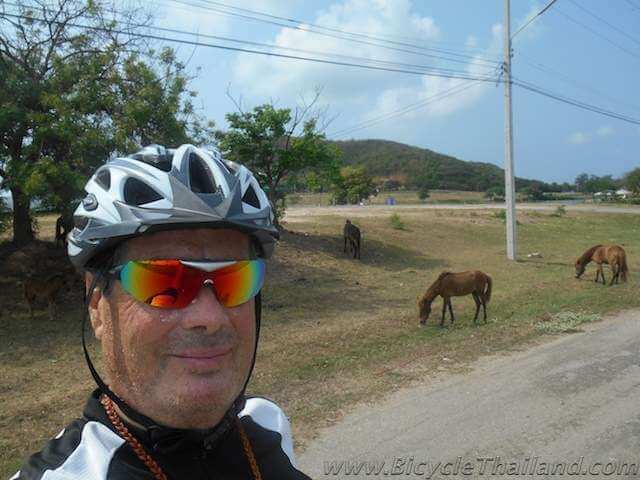 What I like most of all about my bicycle commute when visiting friends, going to the market, or looking for new places, is the scenic countryside and beach roads as well as the wildlife and interesting sites along the way. I've often seen monkeys on the road during one of the few hill climbs during my commutes through the Thai Naval base at Sattahip; water buffalo in the fields; miniature horses, goats and even an ostrich on the fuel tank farm at the Thai Naval base on Samersan; a TV Show set where parts of the Japanese Takeshi Castle game show are filmed; the construction of a teak wood Thai style house from beginning to end over a years time period; a variety of seafood at the fish market; snakes; and a host of other interesting sites.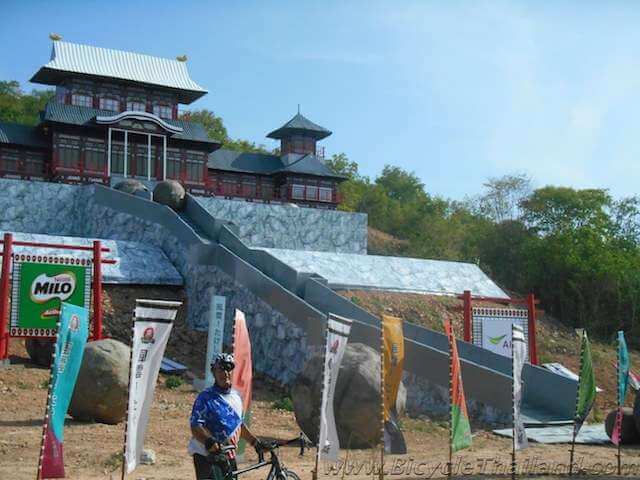 As I am retired, my bicycle commutes are more a function of wanting to stay physically active, explore, being supportive to maintaining the environment, and enjoying what being outdoors has to offer. My bicycle commuting also allows me to interact with the local community bicycle riders. It is a rare occasion during my bicycle commutes that I don't see another bicyclist on the road that I don't know. Sometimes we are headed in the same direction and ride together to our respective destinations and other times when the other bicyclist is going in the opposite direction, it is just a friendly hello wave. In any event, I feel a camaraderie with other bicyclists. During my bicycle commutes, I've found myself in a position to offer assistance to novice riders who have had some sort of mechanical problem such as their chain has come off the chain ring.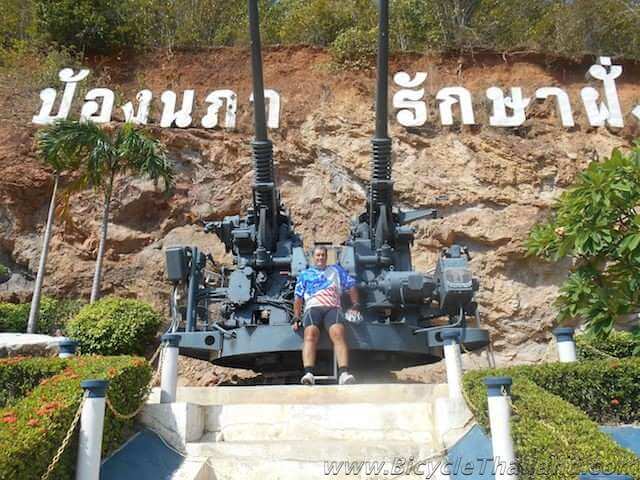 But more often I have assisted experienced riders who were out riding solo on their upscale, expensive road bikes and found themselves with a flat tire without a pump to inflate their spare tire. No difference, we are all brothers and sisters on the road.
During my solo bicycle commutes, I sometimes find myself day dreaming and imagining. Creating my own adventures about where I am, what has occurred on these lands in years past, or what I might see around the next bend in the road. I also find myself contemplating my own personal situation. Where I am in my station in life, how I've managed to get here, and more often than not, how I've managed to be so fortunate. I appreciate that my solo bicycle commutes affords me the opportunity to be in touch with the physical, mental and spiritual aspects of my life. I look forward to my bicycle commutes and don't see myself altering my outlook on my bicycling commuting any time soon as it offers me peace of mind, a sense of well-being and happiness.