Welcome to Mojo Adventures. Over the years – and we mean a LOT of years – we have been on many great bike trips in Thailand and overseas. So we know what riders want and we would now like to introduce our bike trips in Northern Thailand, by bikers for bikers. We have that rare and sought after perfect mix of Western and Thai knowledge so you get the best of both worlds. But don't take our word for it … come riding with us and you will see!!
We never lose our Mojo to explore new trails, so check back often for additions to our ride menu. We also plan to expand to other areas of Thailand in the near future.
Get in touch with us and we will organise your next Mojo Adventure.
MOJO RIDES AND COURSES
3 DAY PAI – HAUI NAM DANG NATIONAL PARK CHALLENGE
3 DAY DOI INTHANON CHALLENGE
2 DAY DOI INTHANON FOOTHILLS
2 DAY PAI AND HAUI NAM DANG NATIONAL PARK
FULL DAY XC & AM RIDES
MTB SKILLS COURSES
CUSTOM BESPOKE ADVENTURES FOR A SERIOUS MTB HOLIDAY
CUSTOM TRAINING COURSES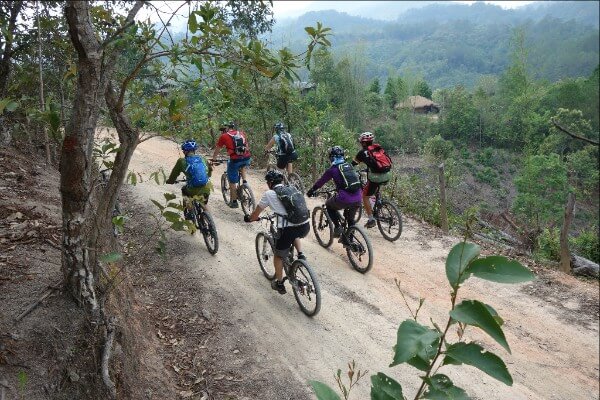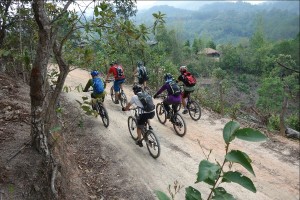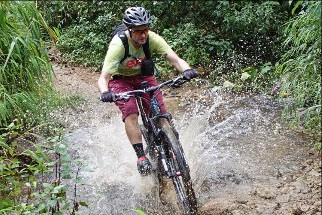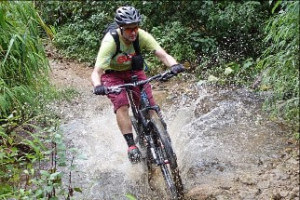 If you are keen on getting off the beaten track and deep into the back-country for the ultimate adventure, we have it and aim to give you the best riding holiday experience available. We do short trips with amazing XC and can send you on the best DH trails with our partners, but to get the best out of us, if you have enough Mojo, lets go on an Ultimate Adventure. We have trips available for up to 10 days of serious riding and are equipped to take large groups.
We hope to take you on a ride soon!!
Your friends,
Lerm – Founder
Damian – Operations Wizard
Joris – Trails Guru