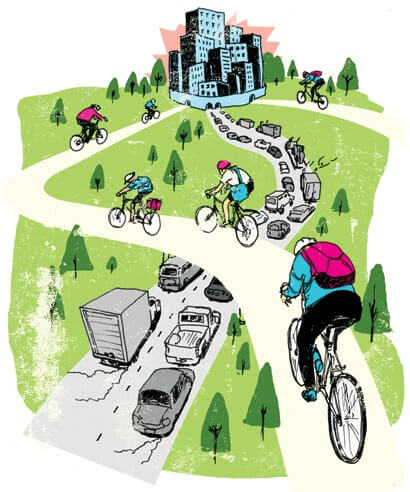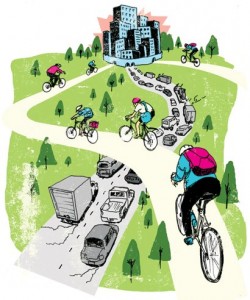 Keeping Your Bike Roadworthy and Safe on a Trip
Cycling through Thailand is a safe activity, and with so many cyclists in the country you'll be in good company. That said, things can always go wrong, no matter where in the world you are, so making sure you take a few precautions is never a bad thing. There are plenty of places you can have your bicycle repaired throughout the country, but when you're off the beaten track it might be a long walk to the nearest workshop. Read on to find out some simple steps you can take to make sure your bike doesn't let you down and stays safe during your bicycle trip.
The Secret to a Stress-Free Bicycle Trip
Before embarking on a long cycle trip through Thailand, you need to prepare yourself for the possibility that something is going to go wrong. It's not tempting fate, it's making sure that you're ready to deal with a problem if bad luck does come your way. From getting a puncture to having your entire bike stolen, there are plenty of pitfalls which could put a dampener on your trip. The good news is that with some forward thinking and common sense you can do your best to avoid these pitfalls and have a thoroughly enjoyable bicycle trip.
Tools and Spare Parts
Equipping yourself the essential tools and spare parts you need to carry out emergency repairs really is a clever thing to do, even if you're only cycling for a day or two. Once you're out of the cities and gently cruising through the quiet countryside, getting a puncture and having no repair kit or spare inner-tube can completely screw up you day. Creating your own emergency repair kit can be done quickly and it really won't put much extra weight in your pack or saddle bag.
Things you simply must take on a cycle trip are:
Puncture repair kit – essential for getting you back on the road when your tyre is flat.
Spare inner-tube – for when a repair just won't cut it, having a spare inner tube is like gold dust.
Tyre levers – to make getting a tyre off and back on simple and quick.
Hand-pump – a pump to get your flat tyre full of air again.
Screwdrivers, pliers, and hex keys – necessary if you need to work on break cables or adjust other parts of your bike.
Lubrication – to keep the parts the chain and pivot points on your bike well lubricated.
Duct tape – this ultra-strong tape can help with all sorts of things, like taping a light to a broken brackets for example, and will give you a temporary fix when you need it.
Bike Security
Aside from having the necessary tools and spare parts to keep your bike in good working order, you also need to think about keeping it safe when you're traveling through and staying in areas of Thailand you're not familiar with.
Equipping yourself with a proven bike lock is the first port of call, because if you do have to leave your bike unattended for some time, or even overnight, an unsecured bike is a temptation some thieves won't be able to resist. Just make sure you pick a lock that has been tried and tested, because some are just simply rubbish. Check out this article to see a run-down of the best bike security locks that should be enough to repel any thief. Unfortunately even a locked bike sometimes succumbs to criminal efforts to pinch it, so protecting your pride and joy with comprehensive bicycle insurance is a very good idea, especially if you have an expensive bike because these are more attractive to thieves. Another factor you should consider is where you park your bicycle. Thailand is a very bicycle-friendly country, and all over the country you'll find designated bicycle parking areas, which are by far the best places to park and lock your bike. To give you a hand locating safe bicycle parks, take a look at here to find out what sign you need to be looking out for.
Have a Great Trip!
So before you head out into the Land of Smiles and see the country by bicycle, possibly the best possible way to see the country, make sure you have everything covered. Doing so should help you avoid any irritating head-aches along the way.