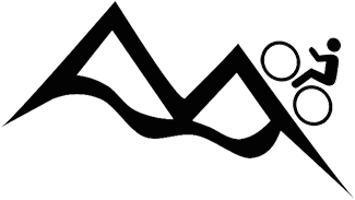 It's February and we're in Thailand and that can only mean one thing. Doi Inthanon. Doing the Doi is one of those rites of passage that is on many cyclists bucket list and that includes the serious guys who can make it to the top in just over two hours and those who are still only halfway after about four. Although it's not a challenge to be taken lightly, it's a challenge that's accepted by more and more riders every year.
So, if you're going, like I am, and you live in a pretty flat area, like I do, how are you going to prepare yourself?
Some of you may have heard of Everesting. A crazy challenge where a cyclist attempts to gain the altitude of Mt. Everest, that's almost 9,000m, on a single climb in a single day. Well this year, to try and make training have a purpose, I thought that Inthanoning would be a fun challenge.
So Doi Inthanon 2,565m is above sea level, our local hilltop temple is at the top of a 1.8km segment that gains 120m, do the math and you find out that it's 21 times up and 21 times down.
Yesterday was the day. I got to the foot of the climb about 0640 and found my buddy Rory had already completed 8 laps, not only that he was looking pretty fresh too. Thankfully it was a cool morning. I rode with Rory for the first 3 laps, but he's a bit slower than me going uphill so I left him on the fourth and did my own thing. Up and down, up and down.
Visit the top cycling climbs in Chiang Mai province
I'd mentally broken down the 21 laps into 7th's and gradually worked my way through them. I caught Rory for a lap on my 8th and his 15th where he took a short break which allowed me to catch him for another lap. My buddy Raymond arrived on his motorbike and handed me a cold isotonic bidon on my 12th by which time Rory was on his 17th and slowing. Rory clawed his way to 21, on 19 he told me how stupid the challenge was. Now though he can say he did it. Probably the first ever person to do Inthanoning on Khiriwong. I was only 3 laps behind him when he finished and completed my 21 soon after.
Honestly, the first 20 were no problem, but on 21 my legs were gone.
Everesting? Forget it, but Inthanoning is certainly doable. Try it!
Doi Inthanon climb information (with GPS file)