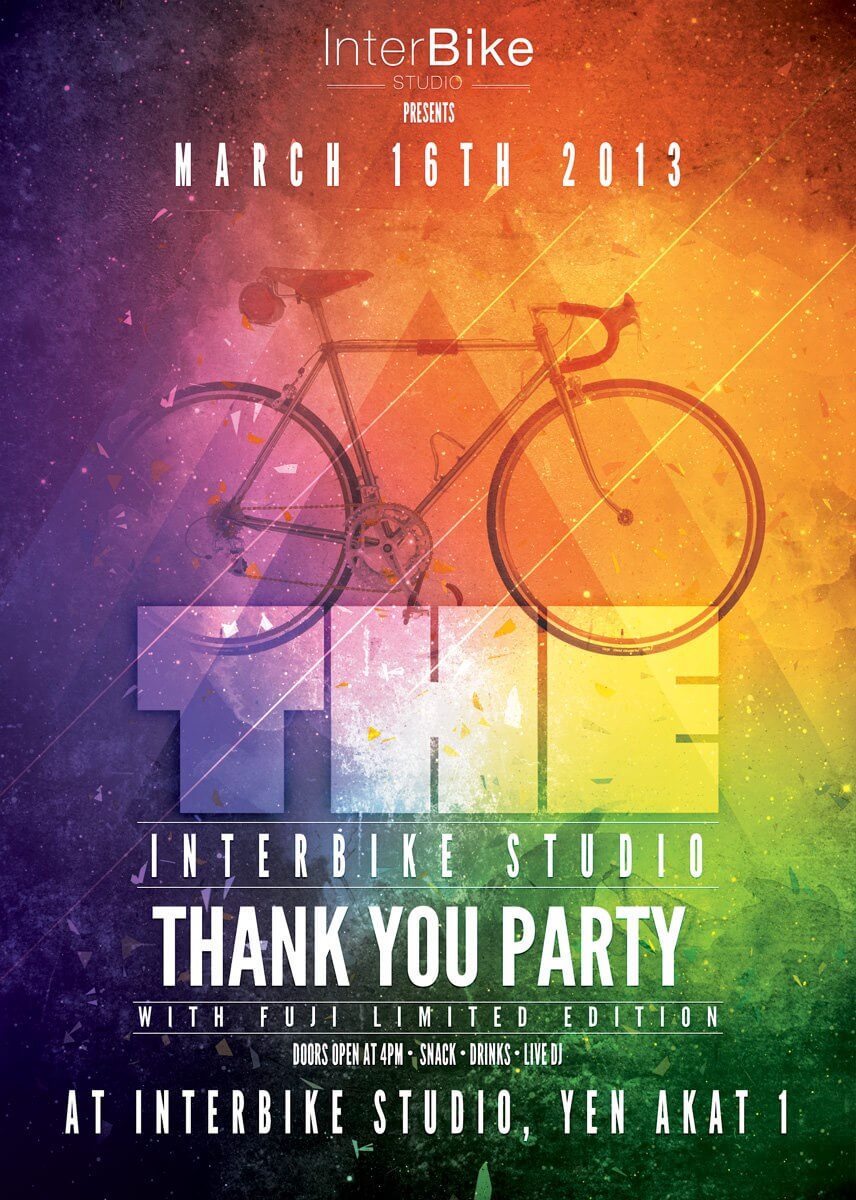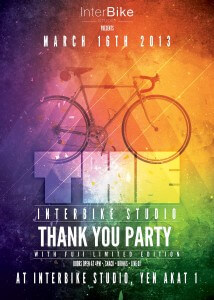 A few friends and I had the pleasure of attending the Saturday evening 'Thank You' party event (March 16th) put on at the showroom location of InterBike Studio. The venue is a full service bicycle shop with an art gallery feel; spacious, sparse and spectacular. Bicycles, like works of art, hang from the walls and sit atop pedestal tables. But, this is one art gallery where visitors are encouraged to inspect, photograph, and touch the artwork (no drooling allowed).
The InterBike Studio 'Thank You' party event was a product launch show for new models of Fuji brand bicycles; the Barracuda custom-butted aluminum alloy road bike and the cro-mo classic road tourers: Yaiba, Kissaki, and Phantom. All of these limited edition models, as well as other offerings from Fuji and Kestrel are available for purchase at InterBike Studio.
At the party, Fuji Yaiba, Kissaki, and Barracuda model details were meticulously explained to those in attendance by the evening's MC and shop employees, while a DJ set the mood with club tunes.
Drinks and snack foods were provided for the small but passionate group of cycling enthusiasts who turned up to check out the new offerings from Fuji. Prize giveaways, great tunes, and a collection of media and local cycling personalities filled the rest of the evening. Personally, I had a great time chatting with and interviewing Khun Gung of ANGL Bike, who was happy to share his story and explain to me some of the design features incorporated into his Bangkok-specific bikes.
InterBike Studio stocks some unique accessories; from helmets to fenders and tools, the shop presents everything they sell with the same eye for detail that embodies their approach to bicycles. To see how a shop owner's passion for bikes leads them to create the slogan "we do bicycles as art" stop in at InterBike Studio soon.
InterBike Studio
26/3 Soi Yen Akat 1, Yen Akat Road
Khwaeng Thung Maha Mek, Khet Sathon
Bangkok 10120
ภาษาไทย [+]
InterBike Studio
26/3 ซอยเย็นอากาศ 1 ถนนเย็นอากาศ
แขวงทุ่งมหาเมฆ เขตสาทร
กรุงเทพฯ 10120 Tel. 022-493-091
GPS – N 13 42.980, E 100 32.821

Thanks to BKKWheels for the video – http://www.facebook.com/BKKWheels