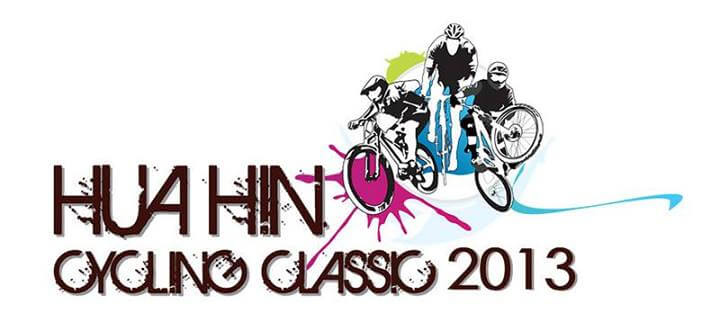 On December 7th and 8th, Thailand's royal coast city of Hua Hin again played host to the King's Cup MTB race and Queen's Cup road tour race. The two-day event, named Hua Hin Cycling Classic 2013 for the first time this year, proved to be just as well organized and attended as in previous years. The annual event, which is now in its 7th year, has always included a road cycling race on Saturday followed by a mountain bike race on Sunday. The event takes place in Hua Hin on one of the last two weekends of November or first full weekend of December. Unfortunately, the 2012 edition of this race was canceled due to severe flooding in Bangkok, and subsequent lack of commitment from sponsors.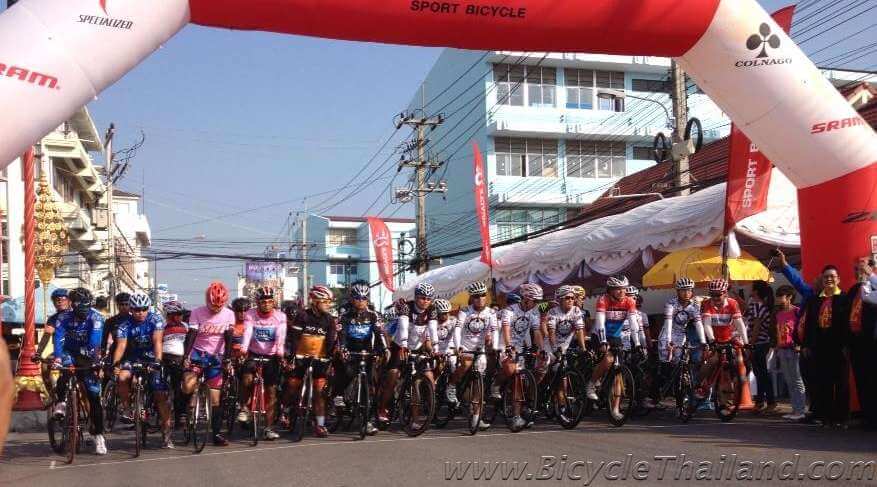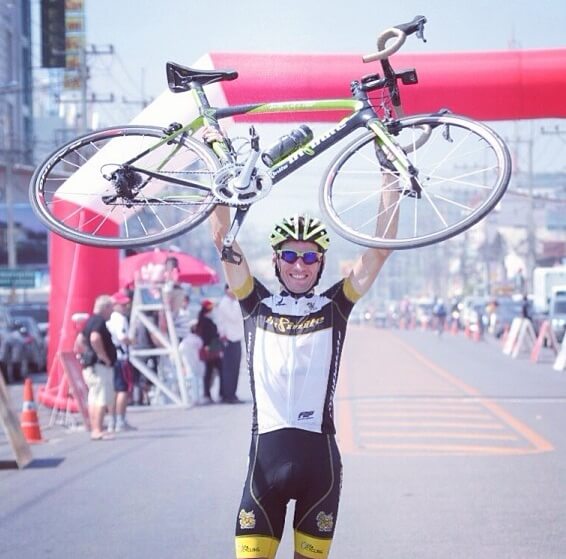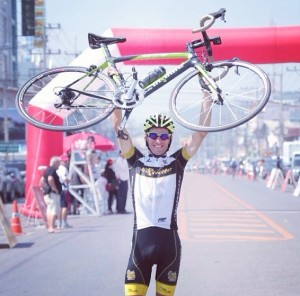 Saturday's road cycling race was along an out-and-back route starting from Hua Hin city's clock tower, in the central downtown area of Hua Hin. The route took riders west of the city towards the popular Pala-U waterfall and national park before U-turning to pit riders against the wind all of the way back to the finish line at Khao Hen Lek Fai. Khao Hen Lek Fai is a short, but very steep hill just beyond the railroad tracks that divide Hua Hin's pineapple fields from its beaches.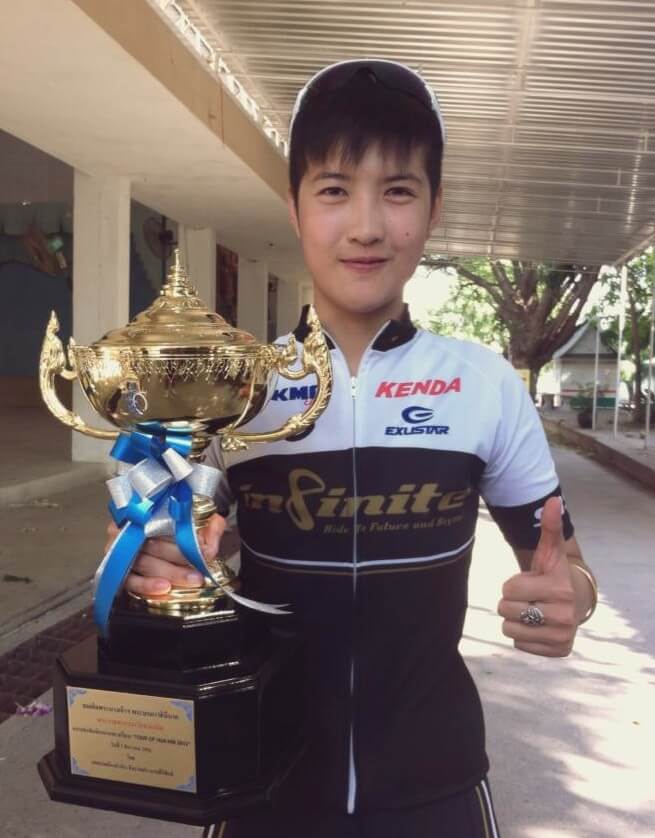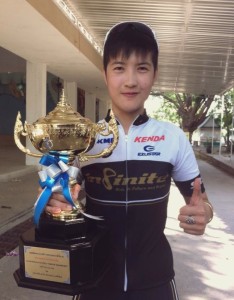 Race registration, which was facilitated at a school adjacent to the downtown start line, allowed for several different categories of entrants ranging from men's junior and age group distances of 86km to 115km, the men's and women's 100km, and the men's open category of 130km. 1st place winners in each category received the Queen's Cup while 2nd-5th places each received commemorative trophies. All entrants received a finishers medallion as a keepsake. Men's open category 1st place went to Peter Pouly of Team INFINITE-Singha. Women's 1st place went to Khun Pear of Team INFINITE-Singha.


Sunday's mountain bike race, or King's Cup MTB race, took place at the Hua Hin shooting range in an area known as Bo Fai. The open grounds allowed for large category group starts from the line. Five-hundred yards beyond the shooting range grounds racers were funneled into singletrack and doubletrack trails that crisscrossed the surrounding Bo Fai area hills.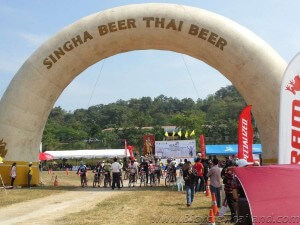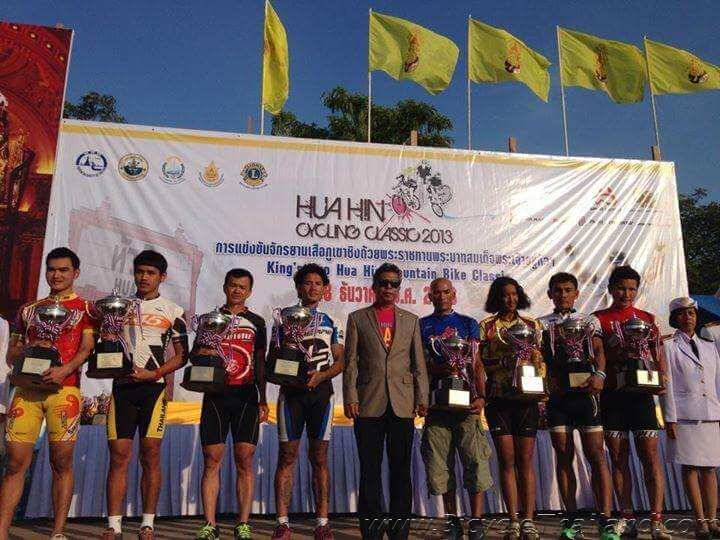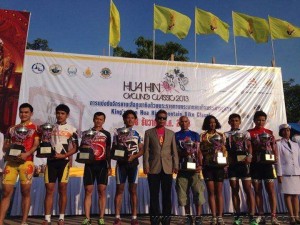 Separate A, B, and C categories determined the number of laps that competitors needed to complete around the race course, with group A completing the most laps and group C battling it out on a shortened, less hilly version of the course. All entrants received a finishers medallion while the 1st-4th places in the B and C categories were awarded trophies. The 1st place winners of each division of category A received the coveted King's Cup trophy.
MTB Categories:
A1-A3  did 3 laps of the 14 kilometer course.
A4-A8 did 2 laps of the 14 kilometer course.
B1-B7 did 2 laps of the 14 kilometer course.
B8-B11 did 1 lap of the 14 kilometer course.
C1-C3 did 2 to 4 laps of the 4 kilometer course depending on age. C1 thru C3 categories included young boys and girls in age groups of 10 years and under, and 15 years and under.
View more photos of the Hua HIn Cycling Classic 2013 two day event on the BicycleThailand.com Flikr account.
Read a related article – Hua Hin King's Cup MTB and Queen's Cup tour of Hua Hin 2010