Looking to buy a new bike? Already know what you want in a bike but not too sure of the shop you want to buy it from? Use your next bicycle shopping experience to help you locate a great bike shop. Here are 7 tips from BicycleThailand.com to help you.
1. Size does matter – A good bike shop sells you a properly fitted bike.
We all know it does. So when investigating a new shop start out by asking about their bike sizing technique.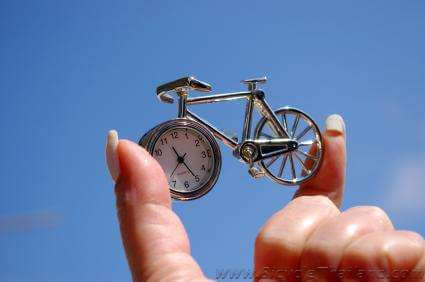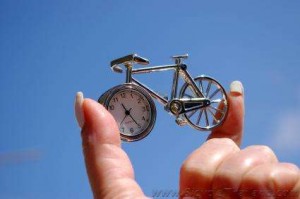 Don't worry if they use a simple tape measure, level, and plumb-bob to size you to a frame. In the right hands these archaic tools are just as good as the fancy new bike fit systems. Be worried if the shop doesn't mention proper bike sizing at all or they have one of the new fancy systems but don't seem too keen to use it.
Some shops offer professional fitting sessions for an additional fee. Some shops will even deduct this fee from the price of the bike you decide to purchase. Don't be dissuaded from booking such a session because you feel like it is only for 'professional riders.' The results of a fitting session are beneficial to all types and skill levels of riders. A particularly good shop will keep your bike size information on hand in addition to providing you with the results of your fitting session.
2. Price isn't everything – A good bike shop sells bicycles not price tags.
When you walk into a shop and the sales staff asks you how much you want to spend instead of asking what kind of biking you want to do, it is a good indicator that you should move on to the next bike shop on your list.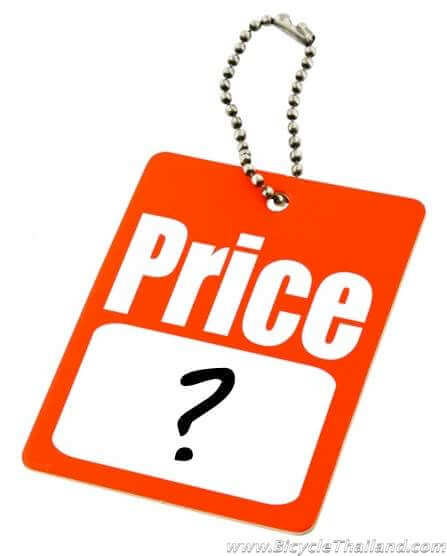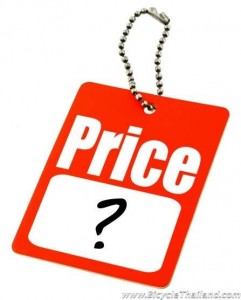 After all, you're shopping for a bike, not a price tag range.
When you've set down the issue of price you can start to consider more important factors to your purchase such as whether to go with a big brand or boutique manufacturer. Boutique brand bicycles can be what sets one shop apart from all the others. Even though some boutique brand bicycles are priced out of most people's range (I'm thinking of brands like Seven, Independent Fabrications, Yeti, and Merlin), there are quite a few that offer amazingly unique bikes (VooDoo, Surly, and Rocky Mountain) at prices that are comparable to the big manufacturers. If your mind is made up and you're going to purchase a bicycle from one of the big brands than by all means go for it. But don't overlook a boutique bike shop simply because it does not stock the big brands.
3. The better you feel, the better you'll ride – A good bike shop takes care of a rider's needs.
A bike shop should have the items you need to make you feel and look good on the bike.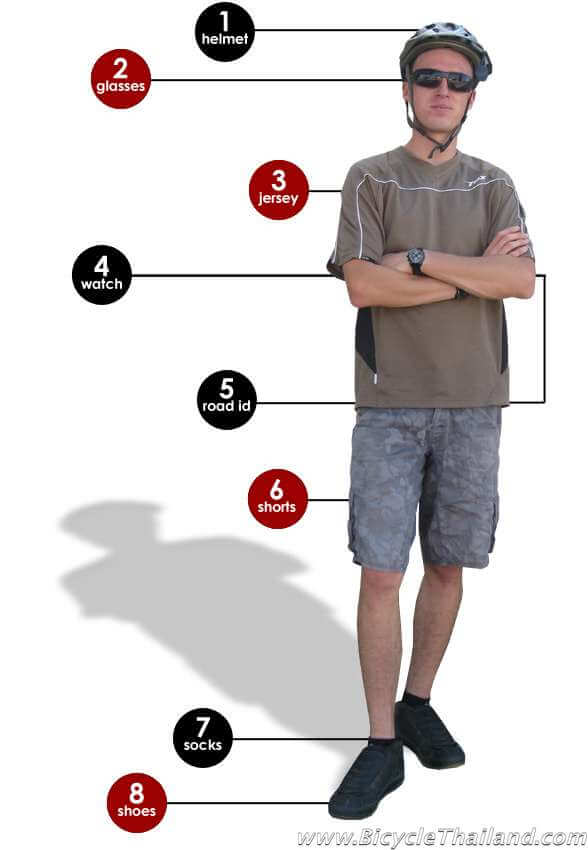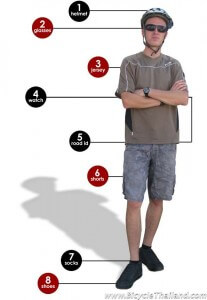 A good selection of cycling shorts, jerseys, shoes, gloves, glasses, and helmets are needed in order for you to find what works best for you. It's understandable when a bike shop is not capable of stocking every brand, make, and model of these items but a shop without any of these is certainly not taking into consideration the needs of the rider.
A common practice at most big bike shops when selling a new bicycle is to include an assortment of accessories (i.e. water bottle, hand pump, small tool kit, lights, etc.,) with the bicycle in order to 'sweeten' the deal for the customer. Don't be overly swayed by these offerings from the bigger bike shops and also don't be disappointed when a smaller bike shop cannot include similar items with the purchase of a bicycle. Most often the accessories given in hopes of finalizing a sale are not of the higher quality equipment that you'll find yourself wanting after being involved with cycling for a couple of months. Get the bicycle you want now from the bike shop that takes care of you and then purchase the accessories you want later, after you've had sufficient time to learn about what you need.
4. Make your bike for you – A good bike shop caters to your whims.
Some riders are quite happy with the looks of a bike, as it appears straight out of the box.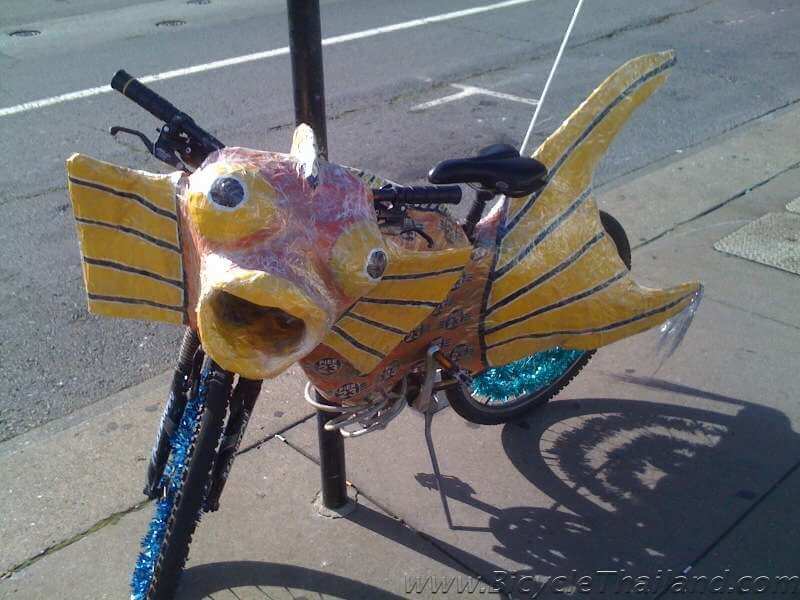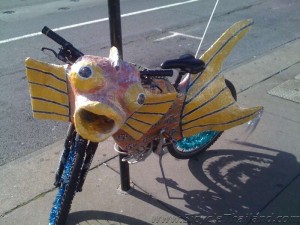 Bike companies spend a great deal of time and money determining paint and decal schemes for every new year of production. Other riders, those with practicality in mind or a bit of an eccentric streak, may wish to dress up their bike with baskets, racks, streamers, colorful handlebar tape, or even, god forbid, anodized parts (bleh!).
A shop that is willing to go that extra little mile for you in order to make your bike distinct is worth remembering. Some shop employees are willing to sell the items to you but less enthused about installing them or altering a new bike from its original configuration to make a customer happy. Shop employees who ride and own bikes themselves are more likely to understand a customer's desire to 'pimp' his or her ride and will be excited to help. I once had a mechanic replace every other spoke in a back wheel I had bought, which was built with silver spokes, with black ones. Without even asking why, he took on the job, rebuilt the new wheel, and gained a satisfied, and constantly returning, customer.
5. Try before you buy – A good bike shop lets you feel the ride.
Understanding that not all bike shops have access to dirt jumps, wood surfaced velodromes, and woop-dee-doos in their parking lots it's still a firm belief of this author that some type of test ride atop the intended object of lust is needed to seal the deal. Best-case scenario, the bike shop has a test model of the bike you are looking at and they allow a day's use of it outside the shop (very rare, but it does happen).
Worst case scenario, the bike shop allows you to ride the bike in the area/roads near the shop for a good 15-20 minutes in order to get the feel of the braking, shifting, and ride quality of the bike. I've actually been in shops that did not allow test rides and even refused to remove packaging material (bubble wrap and cardboard pieces on frame and fork) from a bicycle until it was purchased.
6. Big is not always best – A good bike shop can have a lot of soul inside a small body.
The mega stores are fun to visit. I know, I go to them all of the time. The multiple aisles full of shiny new products puts me in a mood, a trance really.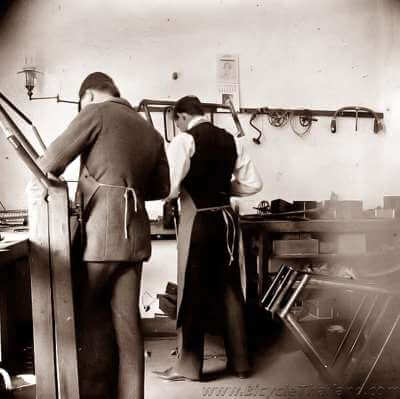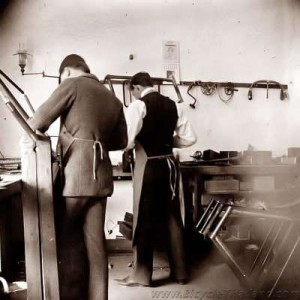 I'll admit it; I've bought bikes and all manner of bicycle paraphernalia from mega stores before. But I do know that my most memorable bike shop experiences took place in small, hard to find, soulful shops where I was the lone customer and I was being served by the owner/manager/mechanic. The one on one service, the seemingly endless back room of treasures untold, and the patience with which I was allowed to linger, question, and chat about all things biking related made these experiences the ones I still remember to this day. I've also noticed a trend after having visited thousands of shops in various countries; soulful shops play music, good music, while mega stores display cycling videos on televisions.
7. A source of cycling information – A good bike shop provides riders with a connection to the cycling world.
There it is, I said it. It is THE reason why the online cycling equipment stores will never make the Local Bike Shop obsolete.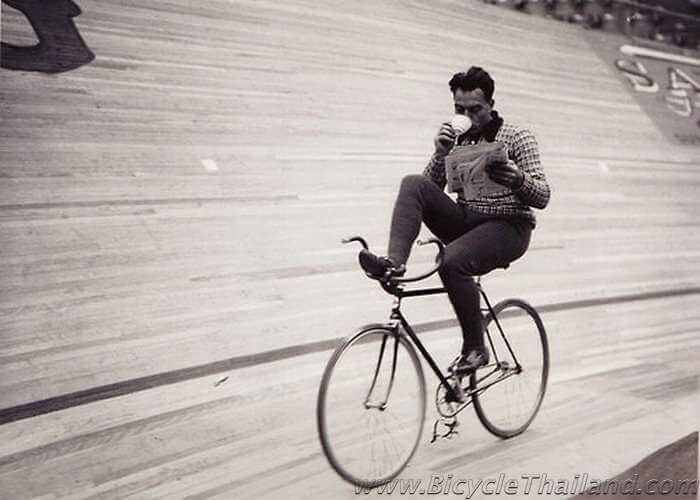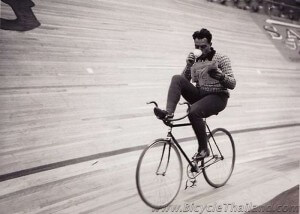 Sure the online stores offer lower prices because they buy in bulk, but can they arrange a Tuesday night ride for you? Or how about a Saturday morning ride that starts at the shop with hot coffee and tasty bagels? When will the online store build a BMX track in your neighborhood or foster a junior cycling team? Never. So, even though many Local Bike Shops do feel the pinch of the online suppliers the future of brick and mortar storefronts is not entirely headed for extinction.
Also, pay special attention to the reaction of a shop that doesn't have the particular brand of bicycle or cycling item you are looking for. Do they suggest another bike shop that does have it or do they give you a blank stare? Big BicycleThailand.com love goes out to bike shops that truly help their customers find the cycling equipment they want and are not afraid to talk about other bike shops.
So, in addition to being the place where you purchase your first, or in some cases your tenth bicycle, the venerable bike shop can be a source for cycling events, trips, and clubs; letting you know what to ride, where to ride it, and who to ride with. Go out and find a great bike shop today and start a wonderful relationship.