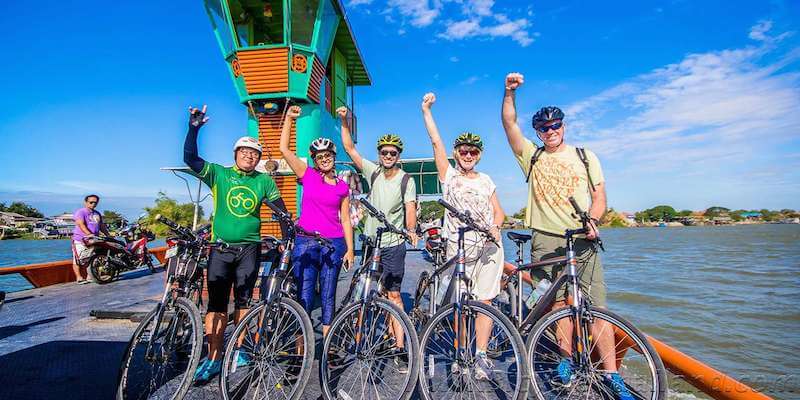 Grasshopper Adventures began crafting unique travel experiences by bicycle back in 2004. The goal was to provide immersive trips that did more than just scratch the surface and make them accessible to anyone looking beyond the ordinary offerings. Using bicycles as the primary means to explore an area was the perfect accompaniment to this vision and what started as a one-man operation, with the first headquarters in Bangkok, has now grown into a diverse and dedicated team that straddles 16 countries across Asia with the single goal of offering unforgettable travel experiences.
As anyone who has toured by bike will know, cycling is one of the best ways to travel through a country, to really see, hear, smell and absorb a destination in a way that's more up-close and personal than through a window.
For the Grasshopper team, while enjoying the big ticket sights is important, we place a lot of emphasis in getting off-the-beaten-track where few people travel. The series of day tours available in Bangkok are all about 'not-famous Bangkok' – seeing places you would never find on your own.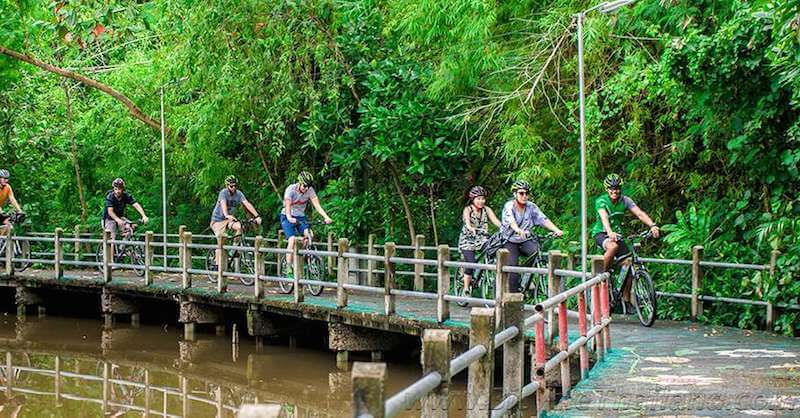 Choosing a great route is key and even a simple day tour takes months to design and perfect. Another important part of the ride is the guide. At Grasshopper the guides are full-time staff. They know the tours and the routes and love what they do.
The central Khao San Road location gives Grasshopper great access to the historic district of Bangkok, so most day tours from here start and finish at the bike shop. The beauty of this is that no support vehicle is needed, you just get on your bike and ride from door-to-door, the way it should be.
In addition to day tours in Bangkok Grasshopper also runs day tours in Chiang Mai and 8 other Asian destinations, there is also multi-day trips to all points of Thailand and 15 other countries in Asia (and counting!). These journeys all try to maximise riding over transferring in a support vehicle, while still being accessible to most people. Trips come in a variety of levels and well-placed stops for sights, activities or to indulge, combined with strategic free days to relax off the bike make them much more than just A-to-B tours.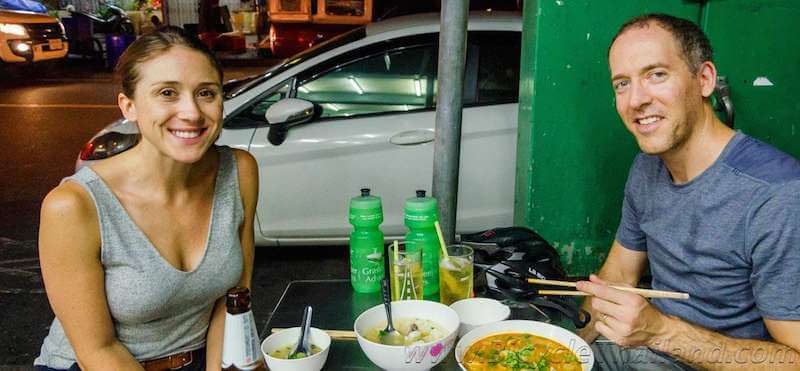 Accommodation is selected for comfort, but sometimes exploring a truly fantastic route requires spending a night or two off-the-beaten-track in a more basic guesthouse, but the experience is more than worth it!
An important part of Grasshopper is that all the team are passionate about what they do, talk to any of them and they will find an answer for you. The key to this is a great work/life balance where they are never confined to a desk every day, instead having time to really find out what goes on beyond the front door. They love getting out and riding but are also passionate about travel and making fantastic memories.
Grasshopper Adventures
Unique journeys through Asia
www.grasshopperadventures.com
Grasshopper Shop: 57 Ratchadamnoen Klang Rd,
Pranakorn, Bangkok 10200
Thailand
TAT License #14/00403
International: +66 87 929 5208
Australia: (03) 9016 3172
Thailand: 02 280 0832
UK: (020) 8123 8144
USA: (818) 921 7101
skype: grasshopperadventures
GPS – N 13.7573002, E 100.499992