A recent forum thread titled Buying stuff via Mail Order, which was started by a reader asking about Thailand import duty on bike parts from online retailers like Evans Cycles and Chain Reaction Cycles, produced some good responses that may be helpful to others. One of the more detailed responses included photos and gave a good description of the Thai postal form you will receive if your package is held at the post office, requiring payment of import duty and value added tax fees.
---
Here are the details of a package I ordered from Chain Reaction Cycles (CRC) in the U.K.
I chose it to be delivered standard (which was free from Chain Reaction Cycles) and it took approximately 22 days to arrive (3 weeks). I did not choose DHL or any other Express delivery option.
The contents were listed simply as 'New Cycling Goods' (by CRC) and they were valued at 45.49 GBP. The weight of the package was 1.095 Kg.
Photo 1 – The standard postal form that you will receive in your mailbox when a package has arrived and you need to visit the post office in order to collect it. This standard form is stating that a fee (consisting of Import Duty + Value Added Tax) is due upon pickup and the post office will also require the item to be signed for (by the recipient with some form of photo ID).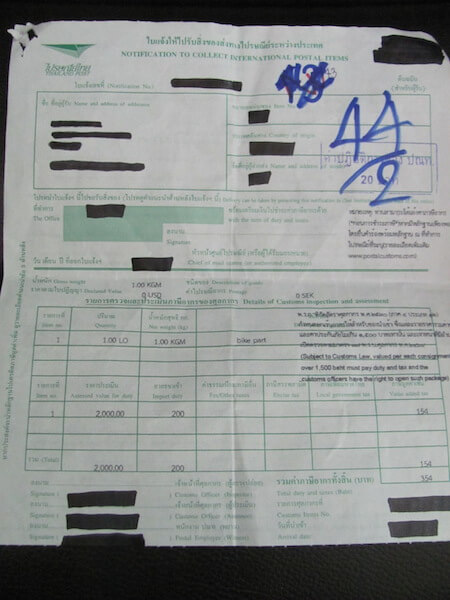 Photo 2 – On the standard postal form there will be a stamp stating (in Thai and English) that your parcel is Subject to Customs Law and that each item in your parcel valued over 1,500 Thai Baht will be charged for Import Duty and Value Added Tax.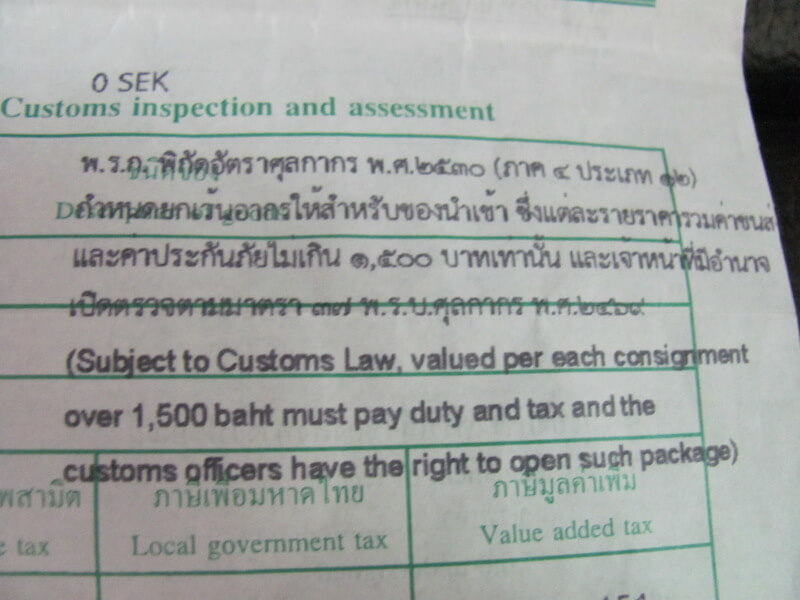 Photo 3 – On the outside of my parcel a customs official determined that the value of 45.49 GBP (about 2,250 THB) for the 'bike part' should be taxed at a 10% rate. This percentage will be written on the outside of the parcel and noted on the standard postal form. The customs official has the authority to open the parcel in order to determine if the items listed and/or the value written is correct or fraudulent.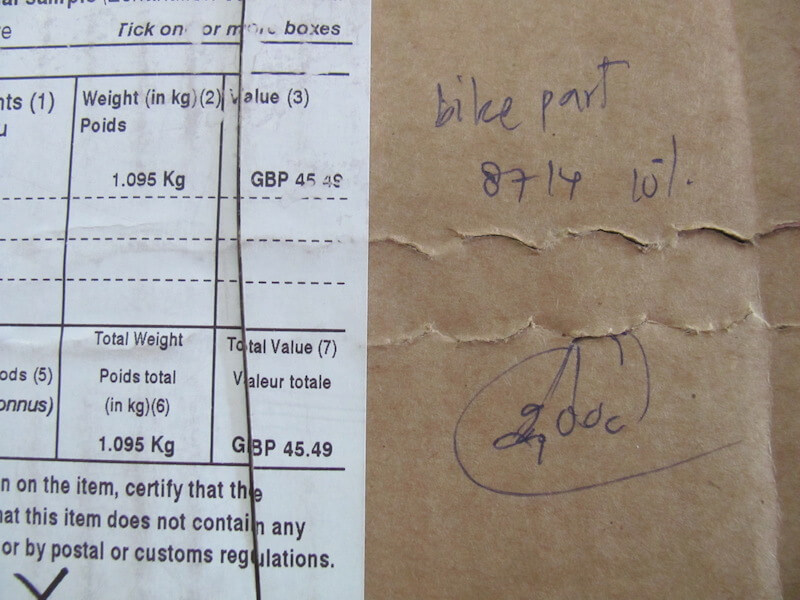 Photo 4 – The 200 Thai baht Import Duty fee is written on the standard postal form. It is shown as 10% of the 2,000 Thai baht value of my 'bike part'.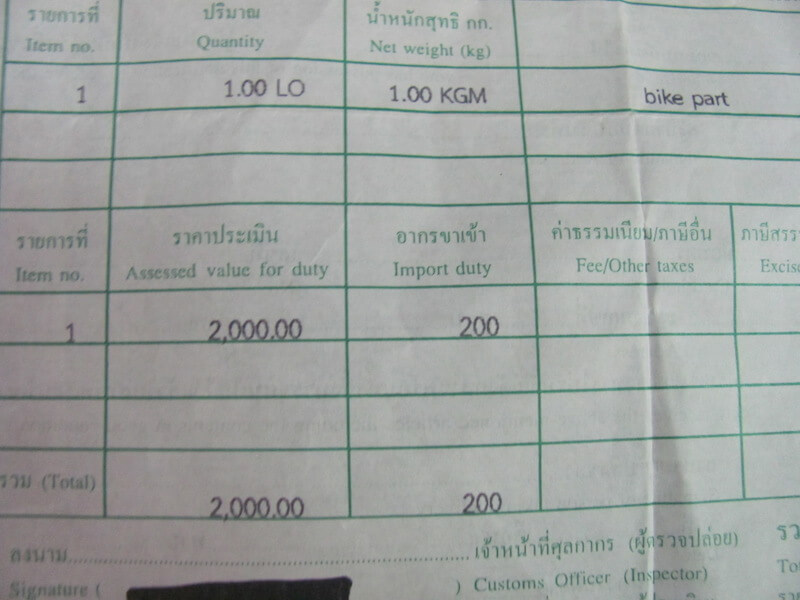 Photo 5 – An additional 154 Thai Baht was collected for Value Added Tax (VAT). This amount is 7% of the 45.49 GBP (in Thai Baht of course).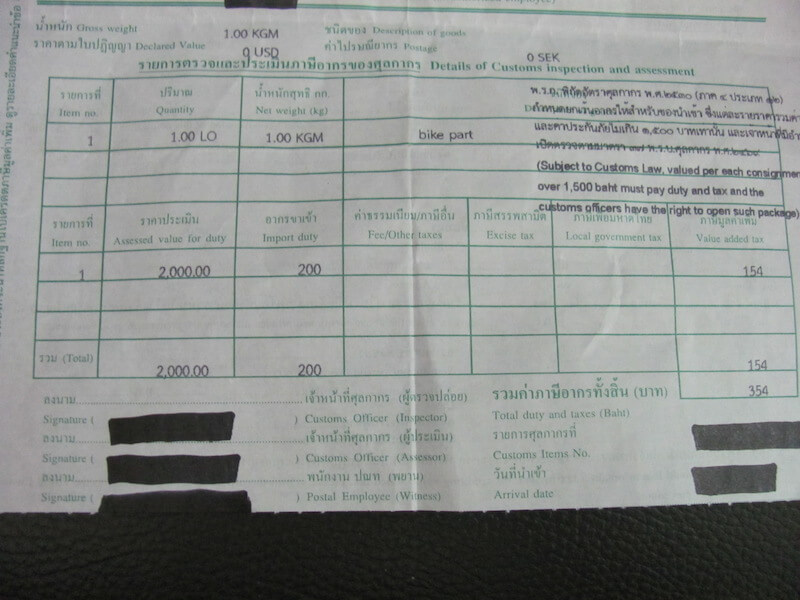 So, my standard delivery parcel valued at 45.49 GBP, weighing 1.095 Kg from Chain Reaction Cycles in the U.K. cost me a total of 374 Thai Baht to collect.
There was a 20 baht 'handling fee' that the post office charged on top of the 354 baht I paid for Import Duty and Value Added Tax.
200 Import Duty + 154 Value Added Tax + 20 Post Office handling fee = 374 Thai baht
---
Have you ordered bicycle parts online and had them delivered to Thailand? Care to comment or share your experience? Comment below.